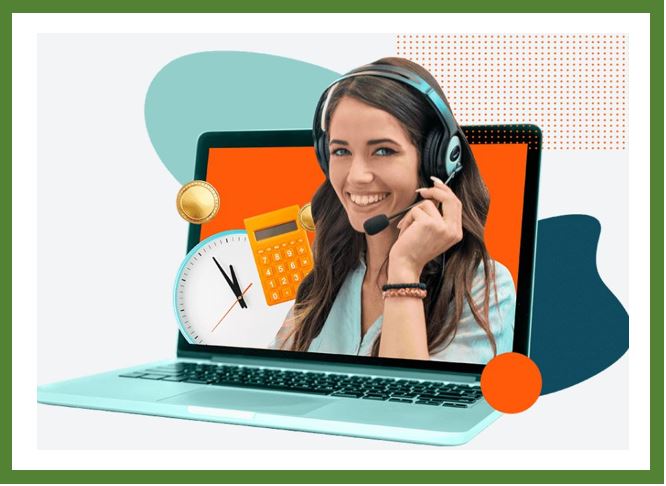 Too busy? Don't worry! Lead your responsibilities to the dedicated virtual assistant services and see them handled on your behalf!
Perks Awaiting Your Route!
In nearly every virtual assistant company, each assistant undergoes a rigorous evaluation before and after being incorporated into the service. This ensures that they are suitably qualified and experienced. In addition, continual training is provided to keep the assistants updated with the latest tools and technologies.
Flexibility and Freedom
Users typically have the freedom to terminate their contract with a virtual assistant company at any moment, providing flexibility. A high-quality experience often reduces the likelihood of wanting to cancel, but the option remains readily available if desired.
Superior Service
Customer service quality is a hallmark of good virtual assistant companies. A significant amount of time is invested in understanding and responding to clients' queries or suggestions, with emphasis placed on acknowledging and acting upon feedback from clients.
Balancing Work and Life
Virtual assistants can help clients manage routine tasks, freeing up time for the client to focus on other significant aspects of their lives or work. This support can make achieving a balanced life more achievable.
Personalized Support
Clients often benefit from a dedicated account manager who takes the time to understand their unique needs and ensures the delivery of consistent, excellent results. This personalized support can eliminate the stress of dealing with different tasks and individuals.
Transparent Billing
Virtual assistant companies typically offer plans based on the number of hours needed by the client. Billing is often calculated on a minute-by-minute basis, with charges only applied when the assistants are actively working. This ensures that the client is getting value for their investment.
Beneficial for a Diverse Range of Clients
Virtual assistant companies can be beneficial for individuals from all walks of life, not just busy entrepreneurs. Whether it's a busy parent organizing a child's birthday party, a blogger needing research assistance, a family planning a vacation, or a student searching for the best book deals, virtual assistants can provide the help and support needed.
Assistance with Daily Tasks
Virtual assistants can help manage a variety of common tasks, building trust through their efficiency. Some of these tasks include:
Conducting Research
Virtual assistants can provide comprehensive research services on a variety of topics.
Scheduling
They can help book appointments and manage meeting schedules.
Travel Planning
Travel bookings, such as tickets, accommodations, car rentals, and dining reservations, can be handled seamlessly.
Social Media Management
Given the importance of social media, virtual assistants can manage social media timelines, allowing clients to focus on other tasks.
Job Searches
Assistance with creating impressive resumes and job searching can be provided.
Writing Services
Virtual assistants can also help with document organization, proofreading, and research.
These are just a few examples of the tasks a virtual assistant can help with. The possibilities are wide and varied based on the client's specific needs.
---
Interesting Related Article: "The Benefits of Hiring a Virtual Assistant: From Data Entry to Customer Service"