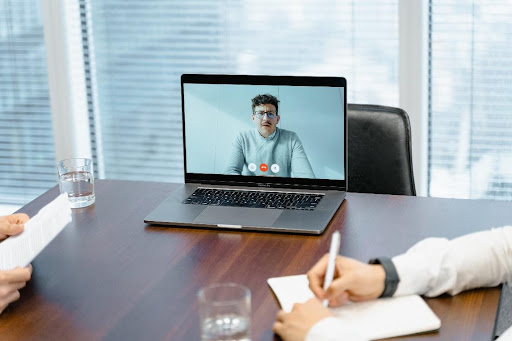 If you're considering a Master of Business Administration degree, you're not alone. The demand for MBA-educated professionals has never been higher, and the rise of online programs has made it easier than ever to pursue this valuable degree. 
An online MBA is an attractive option for many students and working professionals. Below, we'll take a closer look at the top benefits of earning an online MBA. Let's dive right in.
Online MBA programs offer flexibility that traditional on-campus programs simply cannot match. With an online program, students can balance their education with other commitments, such as work, family, and other responsibilities. This means that students can pursue their MBA without putting their lives on hold or sacrificing other important aspects.
Besides that, these virtual programs let students study and complete coursework at their own pace, meaning they can take as much or as little time as they need to complete the program. This level of flexibility makes it easier for students to fit their education into their busy schedules, whether they prefer to study early in the morning, late into the night, or even on weekends.
Another advantage of going for online MBA programs is the ability to choose a school or program regardless of geography. Being completely online, students aren't limited to schools in their local area and can choose from a wide range of programs offered by universities across the country.
Networking is an essential aspect of business education, and online MBA programs provide students with a unique and valuable opportunity to build their professional networks. By connecting with students from diverse backgrounds and locations, online MBA students can expand their network beyond their local area and gain access to a wider range of professional contacts.
Online MBA programs have lots of opportunities for virtual networking, such as discussion boards and webinars, where you can talk to other students and work together. These programs bring together a diverse group of students, so you have a chance to meet people from different industries and with different levels of experience. You'll get to know your classmates and make valuable connections, which can be useful as you progress in your professional journey. You can also build relationships with your teachers, whom you can turn to for advice later in your career. 
Improved Technology Skills
Earning a business degree online also helps students improve their technology skills. These are becoming increasingly important in today's virtual business environment. By taking online courses and working on virtual projects, students get hands-on experience with the technology and tools used in remote work and online collaboration.
These skills are valuable for today's employers who are conducting business remotely. Being able to work effectively in remote teams is important for success in the modern business world. It surely increases your chances of landing a job in the competitive market. 
Online MBA students also learn how to work well with others in virtual settings. By improving their technology skills and learning how to communicate and collaborate in virtual environments, these students are ready to succeed in the business world of today and tomorrow.
Career Growth and Pay Raise
Pursuing an online MBA can open doors to many high-level jobs in the business world. It enables you to manage your studies without compromising on your work. It also makes a good impression on your employer that you're getting higher studies; thus, you could be trusted with bigger responsibilities. 
It may also get you a long-delayed promotion and increment. According to the Graduate Management Admission Council survey, MBA graduates can expect to make a good living, with an average starting salary of $115,000 per year. That's a lot more than starting salaries for those with just a bachelor's degree or those who start work right after college without further education.
It can also help you switch career paths. Some popular career options for MBA graduates include audit management, business consulting, financial planning, and investment banking.  If you are a graduate of MBA in hospitality management, your career options expand to event planning, travel coordinator, or even managing a hotel or restaurant.
Another great reason to consider an online MBA is its cost-effectiveness. Online MBA programs tend to be cheaper than conventional, on-campus programs. While the cost of on-campus MBA programs can reach tens of thousands of dollars, online MBA programs have comparatively lower fees. 
This is great news for students who want to advance their careers. The affordability allows students to get a higher degree without taking out large loans or adding to their existing debts. This can help make the pursuit of a graduate degree much more manageable and attainable for many students.
One of the most valuable benefits of an online MBA is the ability to customize the program to meet the specific needs and goals of the student. This can include choosing the number of classes taken each semester and selecting a specialization in a particular area of interest, such as finance, marketing, information systems, or health services.
By customizing the program, students can ensure that they are taking courses relevant to their career goals and personal interests, which can result in a more meaningful and effective educational experience. Additionally, this level of customization can make it easier for students to balance their academic and professional commitments, as they can tailor their course load to fit their schedules.
Conclusion
To sum it up, earning an online MBA has plenty of benefits for those looking to advance their careers in business. 
With the flexibility to study at their own pace, students can balance their careers and personal lives while obtaining a top-notch business education. The ability to network with students from different backgrounds, improve technology skills, and advance their careers with a higher earning potential makes an online MBA a smart investment. Plus, the affordability and course customization options of online MBA programs make them an accessible choice for those seeking to further their education. 
It's no wonder the demand for online MBAs is on the rise, and they've become highly valuable degrees in the business world.
---
Interesting Related Article: "What You Should Know About Getting an MBA as a CPA"