It's 2020, and many entrepreneurs have high hopes for the new year – and decade. Still, about a quarter of small business owners believe the year might be a bit of a "struggle," according to a Vistaprint survey, although 89% are confident that they'll achieve their main business objective.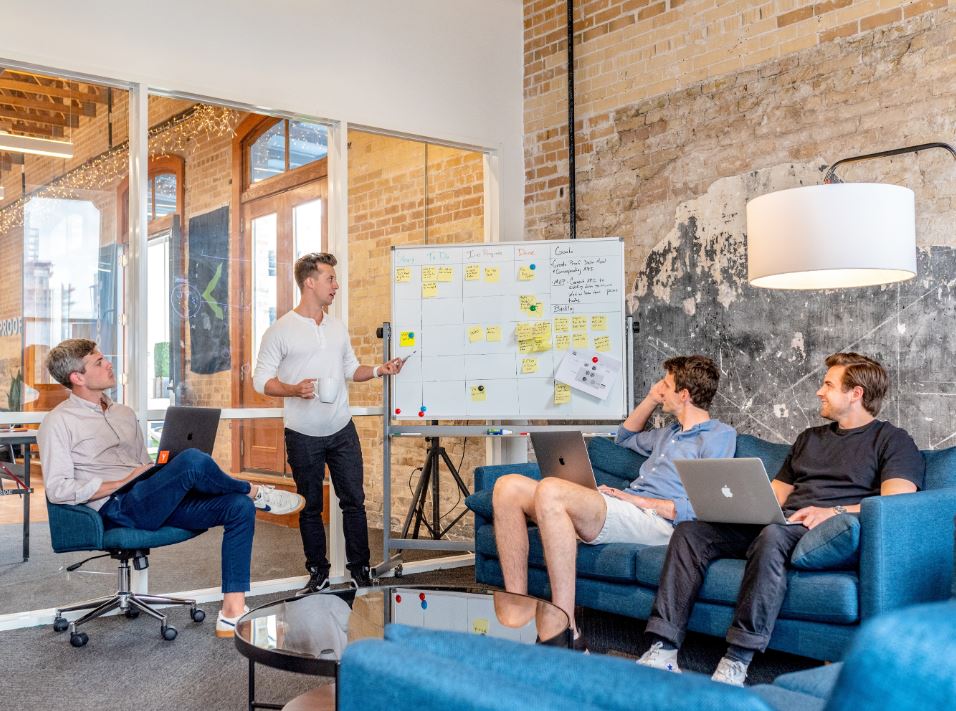 Goals are important for aligning your priorities and achieving success at any point, and the year's start is the perfect time for reflecting and resetting. Where are you now, and what do you want to accomplish this year? Perhaps you hope to create an app this year and want to find a developer, or you need to reassess your customer base and refresh your marketing strategy. Whatever you're thinking about, it's important to set some priorities so you can streamline your efforts this year.
Define your priorities
Your first goal should be to actually formulate your priorities. You may have some vague ideas about the direction of your business and the long-term picture, but you need to be specific and create long- and short-term aspirations for your company. These might include how much you want the business to expand and grow, the number of sales you want to make, a target score for customer satisfaction, and so on. Make a wishlist of what you want to achieve before you explore how you can go about doing so.
Give yourself realistic deadlines
Goals are difficult to achieve if you don't give yourself deadlines and force yourself to stick to them. It's easy to keep striving toward something and never quite reach it if you aren't strict with yourself. At the same time, it's important to be realistic. Ambition is great, but if you're overly ambitious, you'll feel defeated pretty quickly. Add incremental deadlines to bigger-picture targets to help yourself feel a sense of accomplishment — as you meet these smaller-scale goals, the larger goal will feel all the more attainable.
Define your target market
In the past, you may have cast too wide a net. For example, maybe you're selling an education-related product, and you've tried to market it to K-12 educators when the target should really be high-school math teachers. Take some time to consider who the product is actually for, and hone your niche accordingly. Think about factors like demographics, including age, income, gender, and more, as well as profession and location. This will allow you to better direct your marketing and product development efforts.
Focus on teamwork
Since you're running a small business, you probably have a small team. For the most part, everyone is contributing something different: marketing, technology, customer service, and other areas of expertise. At the same time, many employees probably wear multiple hats. Develop a strategy for ensuring that everyone is working together toward the same overarching business goals. Look for opportunities to foster professional development and leadership skills and take advantage of people's strengths. Ask for input from everyone, from your entry-level assistant to any co-owner you might have.
Refresh your website
In 2020, your website must be up to date, well-designed, and professional-looking. You can't afford to have a rudimentary WordPress page that you built yourself unless you have great web-design skills. Layout, design, navigation, SEO, and other factors — even fonts and colors — all matter. Ask for feedback on your website so you can get outside, objective perspectives on changes you need to make. Perhaps you only need small adjustments, or maybe an entire overhaul is necessary. You may need to outsource development to an outside vendor or freelancer to create a truly stellar site.
Hone your marketing strategy
A sound marketing strategy is essential for promoting your brand. You'll need to use a combination of different tools and methods, including:
Social media
A blog
Advertising in a variety of media, including print and online media
Publicity, such as reviews
Ideally, you have a marketing professional on staff, preferably in a leadership position, who can direct your marketing efforts and consider how to allocate your budget in different avenues. You'll also need to think about how to set yourself apart from the competition through marketing and look at where your competitors are focusing their efforts.
Budget
A budget is vital to making sure you can meet any of your business goals. Most businesses budget each quarter, but an annual budget broken down into quarters is also helpful. An accountant can help you analyze your expenses and other financial matters and help you plan for the coming year, determining where you should allocate spending and resources, as well as how you can cut costs and stay on track to meet your financial goals in the coming year.
Consider outsourcing
Speaking of budgeting, outsourcing is a great way to help meet your business goals and still save money. Take stock of your business and where you have holes. Are there any unmet needs or areas where you're overspending on full-time employees? Also, consider places where you'd like a fresh perspective or new ideas. Perhaps software outsourcing companies can help you build new products, or a social media consultant can assist with increasing your Twitter following.
Your goals for the coming year, of course, depend on your business niche, how you're currently doing, the longevity of your organization, and other factors. But no matter what, you should set aside some time to think about what you want to accomplish in 2020 and beyond and how you'll get there. These ideas are a good starting point for any small business. Happy new year, new goals!
---
Interesting Related Article: "What is a Marketing Strategy?"