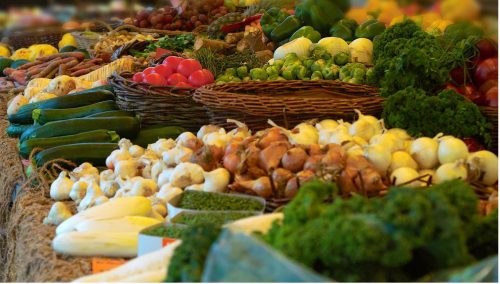 Small businesses are trending and soaring in the current global situation. There are two factors for its popularity and preference among the common person; the ongoing pandemic and the resultant economic uncertainty. Many have lost their jobs and have shifted their focus to having a small business of their own. Social media have been freely popularizing and propagating such ideas of self-sufficiency. Amidst this situation, the food business remains one of the most preferred, safe, and lucrative businesses that keep your pockets warm. Thus, for related info, click here and get further details.
When it comes to launching a small business, for starters, it can be a tough thing. However, with a smart strategy and planning, anything can be achieved. In this sense, the small business that remains reliable almost times is, food, or a vegetable/fruits cart, stand, stall, shop, etc. The reason behind the reliability of this business choice is that vegetables and fruits are everyday items in every household. The fresher and greener ones you sell, the more customers will flock to your stand. Thus, the key is to remain smart, determined, and sincere in providing fresh and authentic stuff to the public.
Before opening up a food stall, one must keep in mind that the customer needs something cheaper and a lot fresher than the other stalls. As food stands are found everywhere, one must consider the competition and remain focused on providing something unique to the customers to retain their loyalty. Besides, if you claim to provide fresh stuff but fail to do so, you will not just lose customers, but will also have a bad reputation in the nearby area. You can click here for more info on this.
Thus, there are a few things that one must keep in mind before and while selling food items on a roadside stand. For instance, make sure that the food items are coming from a nearby market or fields. The reason behind this is that the farther the fields or market, the more time it will take to reach you. Thus, the freshness and quality will be compromised.
Secondly, make sure that the things that you are selling are in local demand. If you sell imported luxury items, locals will not prefer those things for regular consumption. Thus, see the market and customer demand and what and how much they ask for. Sometimes, more quantity can also go to waste if the client's needs are less than what we have. Also, click here and learn more about how to expand business from local to imported items.
Thirdly, your food items must be reasonable in price. They must have a balanced price tag on them as fruits and vegetables are the items of daily consumption, thus, no one will go for higher prices even if the quality remains good. Therefore, ensure a reasonable price range so that everyone from the locality could buy from you easily.
Finally, never compromise on the quality of the product and the quality of your service. Customer service is the key to success in any small or large business. Once you have created a good client base through your manners, commitment, dedication, and sincerity towards your business, then customers will come to your stall without much effort. More than the product, the selling technique, and the customer dealing remain essential to retaining clientele. You can click here to learn more about the quality impacts.
Apart from these things, a small business owner must also not forget that there are always more competitors in the market than one usually thinks of. Normally, people think that a small stall of vegetables or fruits will not harm anyone else's business. However, the case is the opposite. You might come across some established stall owners who might see you as a threat to their clientele. Thus, they will try everything to bring your business down or to attract more clients towards them through reduced prices, flexible bargains, and extra offers.
Although there are many ways a person can establish a food stall, the most difficult task is to create good customer retention. This will require time, effort, commitment, and continuous determination and patience from the owner. For more options and tips, click here.
However, one must also understand the needs of the locals and the availability of the products that you wish to sell daily. Thus, with a creative and persistent approach, your food stall will expand into a stable business with a strong and loyal clientele.
---
Interesting Related Article: "Business Formation Guide: Choose a Business Structure"