According to the Small Business Administration data, there are nearly 31 million small businesses in the United States, making up an astounding 99.9% of all registered businesses across the country. With around 61 million workers, small businesses employ 47.3% of the US private workforce.
However, the global pandemic and the preventive actions that ensued hit hard on the companies across the globe, as 160.000 businesses shut down during the pandemic, with 90.000 of them closing down permanently, according to Yelp's Local Economic Impact Report.
Besides coming face to face with the threat of closing their business, many business owners have experienced numerous challenges during the course of 2020. From laying off employees, organizing work while respecting social distancing measures, switching to, partially or completely, work from home arrangement, and encouraging their online part time jobs efforts like never before – business people have experienced their fair share of turmoil and uncertainty in the past year.
In order to help your small business alleviate the struggles endured during the pandemic, your best 2021 business strategy is to create an in-depth, well-thought-out plan for your marketing efforts. 
Therefore, we are bringing you this ultimate small business marketing guide for 2021 that will lay out the leading approaches to reinforce your business' strengths and overcome its weaknesses. Whether you are a seasoned small business owner or a newcomer who has recognized an opportunity in these challenging times – we've got you covered.
Why Does Your Small Business require considerable Marketing Efforts?
With almost every industry being oversaturated in terms of the incessantly growing number of competitors, it has become rather a challenge for newly founded businesses to gain traction.
In this highly digitalized era, marketing has, at least, for the most part, shifted to the online. With online research and word-of-mouth sharing the number one place customers' discovering small business, the role of digital marketing has become not only blatantly obvious but undeniable as well. In fact, there are now many digital marketing courses online that are designed to help businesses learn the best tactics. 
The Covid-19 pandemic seems to have only speeded up the trends that have already been much present in the marketing world: online shopping skyrocketed, eCommerce investments saw a steep rise, in-person marketing engagement plummeted, and companies rushed to allocate their marketing budgets towards the digital realm. 
This year, many small businesses will find themselves in a dilemma as to how to approach their marketing strategies in these changing times. Thus, we outline a few steps that are bound to aid your small business marketing ventures in 2021. 
Small Business Marketing Strategies and Ideas for 2021
Identify Your Marketing Goal & Team
The first step to a successful marketing strategy is pinpointing your aim. And to do that, you have to identify your small business' USP, i.e. unique selling proposition. The thing that makes you stand out from your competitors will be the focal point of your marketing tactics. 
Secondly, identify what is it that you want your customers to do. Among your marketing objectives can be lead generation, website traffic, engagement on social media, conversions, and so on.
Finally, whether marketing will be done in-house or outsourced to an agency or a freelancer will heavily affect the course of your business' marketing efforts.
Quality & Trustworthy Business Website
According to the 2019 survey by a research firm Clutch, 46% of the US small businesses do not have a company website. With a third of US consumers refusing to purchase from a business that lacks an official website, and a near 50% of them being disheartened to buy from a poorly designed website, the importance of a well-made company web presence becomes indisputable.
A good small business website is primarily fast, informative, regularly updated, intuitive, and reliable. With websites becoming a business standard, creating one for your company won't cost you an arm and a leg anymore.
Luckily for you and your small business, there are many online website builders with gorgeous, industry-specific templates, drag and drop editors for an extra touch of creativity and branding, and SEO and analytics tools to get you off on the right foot. Now that you do not need a fortune to build a great website for your small business, it ought to be your first step towards success.
Useful Content Optimized for Search Engines
Content Marketing and SEO are the buzzwords of digital marketers and for a very good reason. Consumers mostly rely on search engines, such as Google, to discover the businesses they seek. Therefore, make sure your website is built for search engines by adopting search engine optimization guidelines. SEO comprises both technical aspects of your website as well as the type of content it has. 
Search engine optimization specialists can help your website provide a better user experience and a more intuitive path for users through your website. Besides, SEO is crucial for better ranking of your website on SERPs (search engine results pages), which in turn bring more quality leads ready to turn into satisfied customers.
Of course, a mobile-friendly website is non-negotiable, as half of the web traffic worldwide comes via mobiles. Moreover, the consistent running of a business blog is a piece of advice you should listen to. Although a company blog is not necessary, inbound marketing is a great way of answering questions and solving problems your potential customers have as well as establishing you as an authority in your field. 
Plus, search engines love regularly updated websites, which is why SEO and Content Marketing are musts on your small business marketing list – stepping up your efforts for both search engines and prospective clients.
Straightforward and Transparent Management
Many forget that marketing is not only what customers and competitors see, it is also what happens behind the scenes. Ideas, their development, and realization are the key to a successful marketing campaign, but in order for ideas to come to life, your team has to maintain effective communication.
Among many work from home challenges, establishing good communication with and among your employees and associates has probably been one of the most prominent. Organizing meetings, keeping track of clients' demands, employee assignments, and project tasks and deadlines are just some of the every day responsibilities to take care of. 
That's why having a comprehensive task management system can help take the edge off when it comes to accomplishing the company's daily tasks. These types of software provide a transparent and extensive overview of all business aspects and help you stay on top of all company processes.
Managing various documentation can also be a burdensome task, especially when you have to change doc formats or turn a document into an online-accessible file. Thankfully, there is an abundance of software online that make these tasks hassle-free, so you don't have to worry again about converting a CSV to Google Sheets, or PDF to Word file.
Take Advantage of Google's Business Services
Google is the most powerful search engine out there, and you as a small business owner ought to ride the wave of its multitude of services and features offered to companies.
We have already tackled the significance of having a business website, and the effects quality search engine optimization has on your website's better positions among the search results for a particular keyword.
But what does Google offer to small business owners such as you? Primarily, there is Google My Business, a free tool for managing your company's online presence across Google's services, such as Maps and Search. Google My Business allows you to include your website, contact info, location, working hours, reviews, images, promotions, and much more. Creating a Google My Business account is completely free, yet it helps you gain exposure to a tremendous number of Google users.
Another amazing Google service, especially for small businesses who are at the onset of their digital marketing activities is Google Ads. Google Ads enables you to create ads for desired keywords and/or targeted audience that will appear above the "regular" search engine results. Creating the account is free, and you pay Google only when a person clicks on your ad. 
Google Ads is one of the main SEM (search engine marketing) strategies, particularly beneficial for new businesses. However, in the long run, investing in SEO and Content Marketing is a more viable and practical tactic than paying Google for a single event of great SERP ranking.
Social Media – A Friend or a Foe?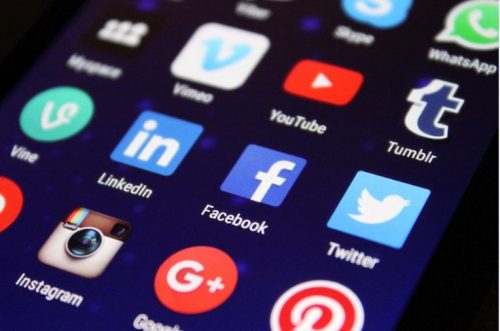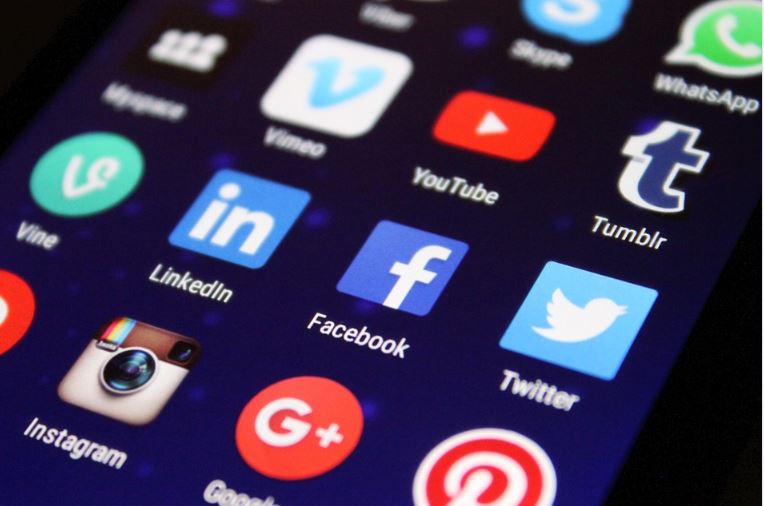 Social media has perhaps been the most arguable digital marketing strategy among experts and business people alike. Whereas some swear by it, others consider it unproductive and unprofessional.
Nevertheless, the influence social media has on our everyday lives and habits as consumers is irrefutable. For example, nearly 50% of consumers rely on influencer recommendations on social media, with 54% of social media users researching products and brands via these platforms.
However, social media can be a double-edged sword for businesses for many reasons. For some, it's a money pit that brings no tangible results, for others, a single wrong, an inadvertent move can set off "cancel culture" towards the brand.
But these are extremes. For the majority of small businesses, the issue with social media is the lack of research – may it be an insufficient analysis of the social channels target customers use, or the inapt choice of the social media platform for your brand voice and identity.
Choosing the appropriate social media platform for your small business should be your priority, as not all social media are effective across industries. For example, Pinterest and Instagram are a great choice for retailers, whereas LinkedIn suits best to B2B companies.
After you have opted for your preferred social network, it's time to work on your content. Make sure your posts are useful, relevant, interesting, and branded so that your followers will immediately recognize your business, and be informed of how your service or a product can make their lives easier and better.
Use high-quality images, and invest in video marketing, provide tips, hacks, and tutorials, and last but not least – make sure you post regularly. 
Besides this more general use of social media, your small business can utilize SMM, i.e. Social Media Marketing. Facebook, Instagram, TikTok, Twitter, LinkedIn, YouTube, and other social platforms enable paid advertising for businesses. 
Social media are also a useful lead generation strategy, as they help your business gain more visibility among potential customers. For some business owners, social platforms may not yield direct ROI, yet still, achieve impressive results in terms of generating leads that eventually turn into satisfied customers. 
To Sum Up
With industries across the board being oversaturated and brands popping out everywhere in their marketing efforts, customers tend to get disinterested and turned off by the typical advertising strategies some companies employ. 
So, how can a small business such as yours sweep its potential customers off their feet with marketing? Easy – by establishing a relationship with your customers based on trust, recognizability, and care.
Whichever form of messaging you choose, remember to keep the focus on the customer, not the product. Instead of bragging about features, highlight the benefits of your products, their unique value in aiding your customers, and showcase the grounds why your brand is the one to be trusted.
Keep in mind to be respectful, authentic, and to maintain your brand tone and voice across all marketing channels. The most successful businesses with the biggest liquid net worth are those with strong customer loyalty, so aim to develop and cherish emotional connection with customers across marketing strategies, may it be replying to a comment on social media, writing a blog post for your website, or creating an ad copy for your SEM/SMM campaign. 
However, don't forget to apply these pieces of advice to your small business' employees and partners as well. You as a small business owner are ought to cultivate a friendly, appreciative, and transparent atmosphere among your team members.
In the end, it all boils down to building emotional relationships grounded on loyalty and trust, whether it be with your prospective/existing customers, coworkers, employees, or partners. 
---
Interesting Related Article: "How to Be a Lead Generation Marketing Specialist in 5 Steps"