Wall Street's plans have not gone as planned during the first two months of 2022. Historically high U.S. inflation and geopolitical tensions have pushed the broad-based S&P 500 and tech-driven Nasdaq Composite into a correction, and investors are wondering where to go next. Analysts at Goldman Sachs said in a recent report that US small cap stocks have outperformed large cap stocks over the past two decades, and it could look very similar in 2022.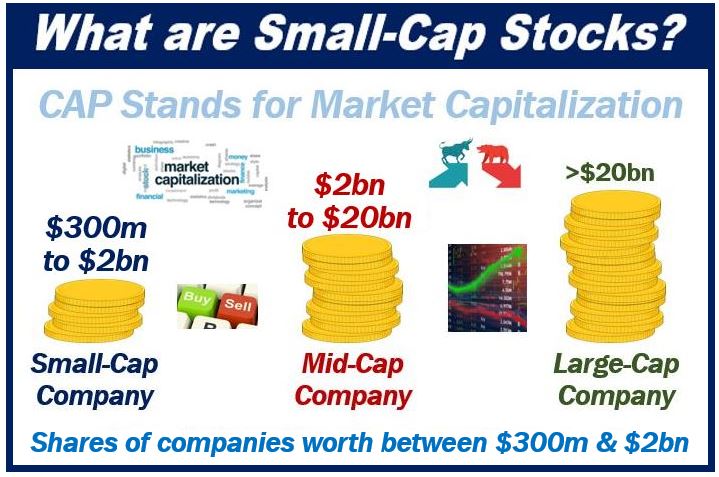 Small-cap equities
For investors looking for a bargain, small-cap equities may be the place to go. Small-cap stocks (those with a market value of less than $2 billion) generally have better growth prospects compared to brand-name firms and other blue-chip stocks. In 2022, small-cap stocks hold big upside for investors looking for further alpha in a choppy market.
Some of the small-cap stocks below have seen big growth with the prospect of further growth in the year to come. They could also provide a hedge against some of the broad-based sell-offs coming in the major indices.
Solaris Resources (TSX:SLS) is a Canadian small-cap mining company engaged in the exploration and development of copper and gold assets in the Americas. Solaris has shown 10X growth since its IPO. This is due to the fact that the company has announced multiple consecutive high-grade copper porphyry discoveries from drilling at its Warintza Project with huge upside. The company recently released results which reported the highest copper grades to date. Additionally, an updated mineral resource is expected to be released this month, a major catalyst for the company and something investors are watching very closely for.
PubMatic (NASDAQ: PUBM) Cloud-based programmatic advertising technology company. Based on its growth trajectory the company appears to be on track to double its sales and earnings per share by mid-decade.
Root (NASDAQ:ROOT) is an auto insurer showing significant growth potential by 2025 according to analysts. Based on current targets, its growth trajectory could take the company to a quadrupling of its valuation to nearly $1.9 billion by 2025.
Planet 13 holding (OTC:PLNH.F) U.S. cannabis company. Other peers for this company have quadrupled in value in the past, and if Planet 13 were to 4X its growth now, it would take it to a market cap of more than $2.1 billion.
Looking for an Edge in a Choppy Market
Small-cap stocks like the ones above offer an edge in a choppy market because they have the potential to offer higher returns than their large-cap counterparts. They also tend to be less risky because they are not as impacted by broad-based sell-offs.
The Goldman Sachs report on small-cap stocks also mentioned that analysts thought, "We believe small cap stocks can continue to outperform in 2022. The expectation for earnings growth of Russell 2000 companies in 2022 is 30%, well above the 9% forecast for the S&P 500."
This is due to the fact that the majority of high-growth companies in the United States are small and mid-cap companies. Another key factor for small-cap stocks' appeal this year is that they have also historically outperformed in rising interest rate environments. The Federal Reserve and other central banks around the world are tightening economic policy right now to combat rising inflation, and one of the ways they are doing this is through hiking interest rates.
The first rate hike by 0.25% has already been implemented, and the Fed has offered guidance that show it could raise rates up to six times by a quarter point in 2022 alone. If that pace accelerates as some members have suggested, then the higher interest rate environment could fuel small cap stock growth even faster.
Additionally, even with interest rates rising, equities will still outperform fixed-income assets. The report continued: "Equities have historically outperformed inflation and we believe this will be the case in 2022 as many companies are successfully passing through price increases."
---
Interesting related article: