With consumers being constantly bombarded with millions of marketing messages on a daily basis, its more critical than ever for businesses like you to engage target audiences and build long lasting relationships.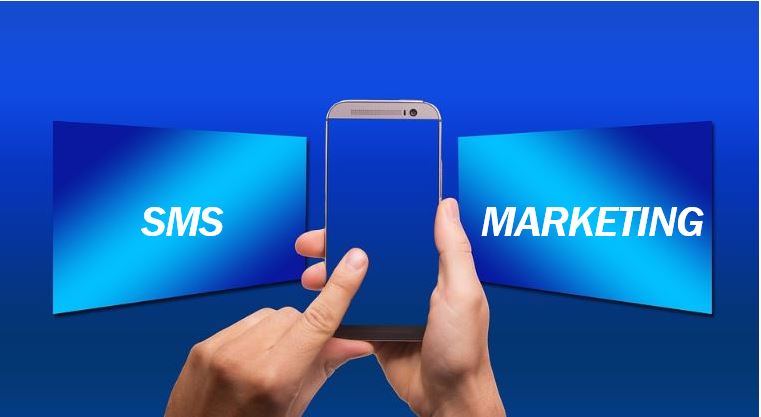 But with a flood of brands selling different products and services on every platform imaginable, including radio, TV, billboards, social media, email, and print, how do American businesses break through the clutter?
The answer is simple – sending a text message.
SMS marketing has become a popular form of communication amongst many businesses. Not only is it easy to administer, but it is an immediate way to communicate with your audience in a way that ensures your message will be noticed. The letters SMS stand for Short Messaging Service.
Like any marketing channel, mass text messaging must be done correctly, or else it may not be received in a positive way. But when done properly, SMS marketing is one of the most effective ways to reach your target audiences.
So, how does SMS marketing help to boost customer relationships?
The experts at SMS Comparison have let us in to a few of their secrets.
Engaging new customers
Firstly, businesses can take advantage of their multi-channel marketing efforts by engaging customers through SMS messaging.
For example, if your business is already utilising print, radio, or TV advertising, you can improve your conversions by enabling audiences to contact you through sending a short code via a text message. This easy accessibility will increase the likelihood of audiences to act on campaign messaging, and enable businesses to save their phone numbers for future SMS marketing.
Thus, this text messaging activity can form the foundation to create one-on-one customer relationships.
Send important reminders and manage bookings
With time-poor consumers constantly on the go with work, meetings, kids drop off and pick up, and more of life's chaos, upcoming appointments, bookings, and events can often be forgotten.
Through mass text messaging, businesses can send important reminders, whether this be for upcoming doctor's appointments, restaurant bookings, or sale events. These helpful reminders can also be used to alert consumers when their subscriptions are going to expire, or when payments are due.
Ultimately, customers will appreciate text message reminders when they are beneficial and timed correctly.
As text messaging is a two-way communication process, businesses can organise and manage bookings with their customers to secure a date and time that the customer is happy with.
All in all, sending reminders and alerts is an essential part of the customer journey and will help to promote the relationship from business to consumer.
Provide up-to-date information like order confirmations and delivery statuses
Much like sending reminders, an important part of the customer journey, particularly if you are an e-commerce site, is order confirmations and delivery statuses.
Once a customer places an order, it's essential that you ensure they can trust you and that they're a part of the order process. Delivery statuses help to ensure that the customer is well-informed, and going one step further, enables them to respond to let businesses know how they would like their orders delivered.
Personalization through direct communication
Research has shown that personalization is as important as ever for building strong customer relationships. Personalizing your text messages will make the customer feel directly spoken to, and that their opinion is valued.
So, just because you're sending mass text messages to hundreds, if not, thousands of customers simultaneously, these don't have to be the same generic message. Businesses can personalize their text messages by mentioning the customer's name, or asking about their experience, or whether they are happy with recent product purchase.
An example of this for a local restaurant could be "Hi Mark, how was your dinner at The Italian Garden? We'd love for you to text us a rating from 1 to 10. We hope you enjoyed your time with us and hope to see you again soon!"
Thus, by using clever SMS marketing techniques, businesses can grab the attention of their customers to make a more customised, personal experience through text messaging. Thankfully, many SMS providers offer automatic personalization services as part of their repertoire.
Make them feel special through exclusive deals, discounts, and notifications
Following on with this idea of personalization, businesses should make customers feel special by notifying customers of deals and discounts which are catered to them and their interests.
Take for example, somebody who has just purchased the latest iPhone. Sending them a text message to offer them a discount on a new iPhone case or wireless headphones would be a great way to engage the customer, and make them feel connected to.
Similarly, businesses should pay attention to customers' buying behaviours and communicate with them during down periods. For example, if you're a movie theatre business and notice that a customer has not visited in a couple of months, you may send them a text message to offer them a discount on tickets or a free popcorn.
Ultimately, it is these little exclusive messages that can help build the customer relationship dramatically.
To conclude, through the effectiveness of personalization, clever targeting, and two-way communication that comes with SMS marketing, businesses can successfully engage new customers and build strong, long-lasting relationships.