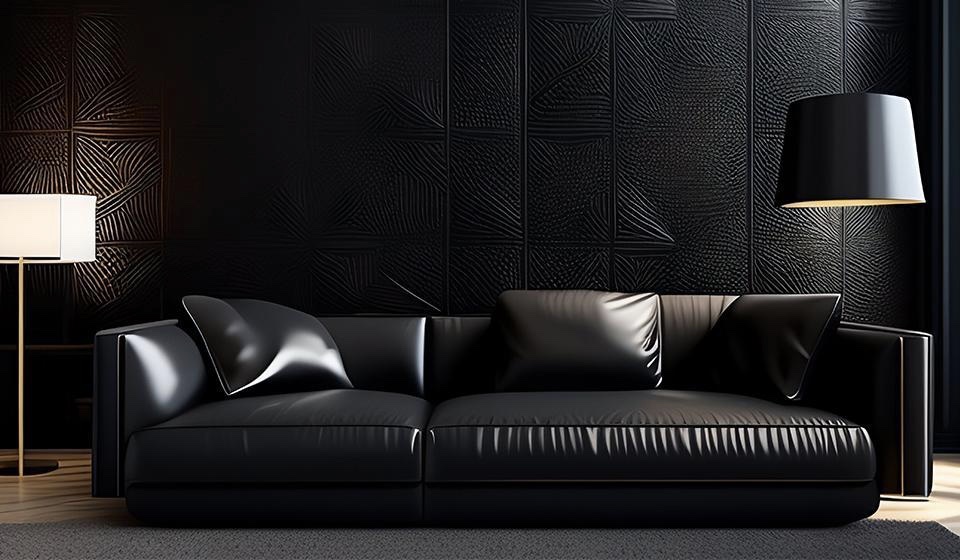 A home is more than just a place to reside, especially for newlyweds. Getting married not only brings two individuals together but also introduces a new set of responsibilities. One of the most exciting aspects of this journey is turning a house into a warm and welcoming home, where the couple can merge their unique design ideas. And when it comes to home decor, a well-designed sofa set becomes an essential requirement. It serves as the focal point of the living space, offering both comfort and style. With the right sofa set designs, newlyweds can create a beautiful and inviting ambience in their homes.
The Contemporary Loveseat
The 2 seater recliner sofa is a combination of both comfort and design. It has the ability to foster intimacy and bonding between couples. Unlike larger sofas that may create distance, the smaller dimensions of a 2-seater bring couples closer together, encouraging strong connection. Whether you want to cuddle up for a movie night or engage in heartfelt conversations, the close seating arrangement of a 2 seater sofa helps create an environment of emotional closeness and understanding.
The Elegant 3 Seater Sofa
Creating the right balance between comfort and intimacy is key. A 3-seater sofa offers ample space for couples to cuddle up, relax, and enjoy each other's company. Their generous seating capacity on a 3-seater sofa ensures that both partners can sit comfortably. Moreover, this type of sofa also provides enough room for both of you to stretch out and relax. With its spacious design, you can find the perfect spot to snuggle up and create cherished memories together. 
We understand that couples often seek closeness and intimacy, even when relaxing on a sofa. It is advisable to look for designs that promote togetherness, such as a curved shape that naturally brings partners closer or a wide armrest that can double as a cosy headrest.
The Versatile Chesterfield
For couples who prefer timeless elegance and classic design, the Chesterfield sofa is an excellent choice. This iconic piece features deep button tufting, rolled arms, and luxurious leather upholstery. The Chesterfield's sophistication adds a touch of refinement to any living room, creating an inviting atmosphere for intimate conversations and relaxation. Choose a colour such as rich brown or creamy white to match various interior styles.
The Space-Saving Sleeper Sofa
As newlyweds often face the challenge of maximising space, a sleeper sofa can be a practical addition to their home. This multifunctional piece serves as both a comfortable sofa during the day and a cosy bed overnight. On lazy weekends, you can lounge on this sofa and binge-watch your favourite series comfortably with your better half. 
Look for a sleeper sofa with a sturdy mechanism to ensure a night of quality sleep. Opt for a design that complements your interior decor, with options ranging from sleek modern styles to elegant traditional designs.
The Flexible Modular Sectional
A sectional lounge offers the perfect solution for couples who love to entertain guests or host social gatherings. Its modular design allows you to arrange the individual sections to suit your needs. You can set it out as an L-shaped sectional to provide ample seating for guests or choose a smaller variant that fits perfectly into a cosy corner. Look for a modular sofa with plush cushions and soft upholstery to enhance both comfort and style.
Final Thoughts
With the above sofa designs, couples can start their married life with ultimate comfort, style, and the joy of being together. Whether you opt for a versatile sleeper sofa, an elegant Chesterfield, or anything in between, these designs will enhance the living space and make your abode seem like a home.
---
Interesting Related Article: "Why Leather Sofa Deserves a Place in Your Living Room"