Cannabinoid manufacturer Socati is on track to becoming a global leader in the cannabinoid ingredients and CBD markets in 2020, thanks to the recent acquisition of specialty compounds manufacturer Blue Marble Biomaterials and the opening of a new seed genetics facility in Woodburn, Oregon, over the past year.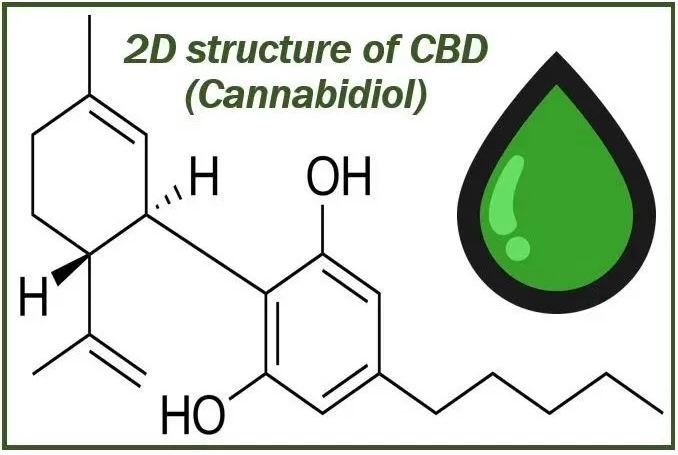 The company also launched a new line of CBD-rich defined-spectrum products, which can be formulated to meet targeted ratios. With these additions, Socati is now poised to become the leading company for water-soluble cannabinoid products.
New Seed Genetics Facility
The Woodburn, Oregon, facility has a team of 25 employees led by Tyler Spurgeon and is involved in the acquisition, development, and production of new hemp varietals, including CBG-rich genetics in tandem with the launching of a suite of CBG-rich ingredients. CGB is a minor cannabinoid from hemp, valued for health and wellness applications.
Addition of Blue Marble Biomaterials
April 10, 2019, saw the acquisition of Missoula, Montana-based world-class manufacturer Blue Marble Biomaterials, which provides innovative, sustainable, and natural specialty compounds globally to the food, cosmetic, and fragrance markets.
Adding the Blue Marble facility and its team has provided Socati with a wealth of experience, especially in the areas of ingredient innovations, as the company's past work includes production for clients as diverse as Lush Cosmetics and Kraft Heinz. The Blue Marble team is led by its previous CEO James Stephens, with an increase to 47 team member employees since the acquisition.
As part of that transaction, Socati has also acquired the Global Food Safety Initiative (GFSI) certified facility, a 22,000 square-foot food-grade manufacturing facility in which Blue Marble conducted operations. The acquisition of this facility and team have allowed Socati to increase production quickly and become one of the largest suppliers of cannabinoid-based ingredients.
What Sets Socati Apart From the Competition
Socati employs advanced capsulation technologies to deliver water soluble CBD for finished consumer products. These ingredients have been developed to satisfy the increasing consumer demand for water-soluble CBD products and other cannabinoid products.
In addition, the company launched a CBN-rich defined-spectrum product that can be formulated to varied target ratios. Using its water-soluble powder as a base, Socati has created a line of uniquely flavored crystallized beverage mix formulations, as well as direct-to-mouth stick packages.
To be clear, Socati is not a cannabis, CBD, or a hemp company. It is a precision cannabinoid company, dedicated to manufacturing value-added ingredients for the cannabinoid brand industry as a whole. What makes Socati's products different from the competition is its ability to utilize advanced refinement processes to adjust the levels of CBD and CBG to customer specifications.
As the company continues to grow within the exciting emerging cannabinoid industry, Socati continues to set the standards for cannabinoid-based ingredients. One of the company's most important goals is already being realized: making the Socati brand known as a reliable supplier of innovative, consistent, high-quality ingredients for top-rated cannabinoid brands.
_________________________________________________
Interesting related article: "What is CBD?"