Almost all tech websites have spoken about it; from TechCrunch to Wired to CNET.
Even your favorite celebrities, financial moguls, and politicians are buzzing about it – I mean the Drakes, Oprah Winfreys, the Elon Musks, and the mayors of the United States.
Even on Twitter, people bring up discussions about Clubhouse. If I'm to guess, I'd say some of your friends are already using this app.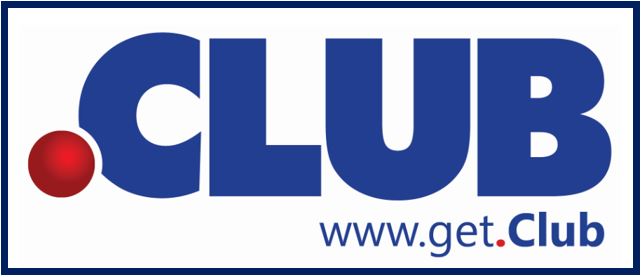 As if that is not enough, the rise of Clubhouse has also opened people's eyes to the importance of a relatively new top-level domain extension .club.
As a result, many people are starting bypass the popular .com domain for the Clubhouse-inclined .Club extension. More on this at the end of this post.
But if you can't wait, you can click here to learn more about .CLUB extensions.
So, what exactly is so special about this new social network that has got everyone buzzing?
Let's find out!
What is the Clubhouse app?
At its core, Clubhouse is a voice-only social networking app that allows people to communicate through voice-based rooms. As of now, the app is only available for download on Apple's iPhones and iPads only.
Although the app was only launched in May 2020, it has already gained a lot of traction, with popular app tracker App Annie claiming the app has garnered over 8 million downloads worldwide.
Another source, TechCrunch, has called Clubhouse a Unicorn (having raised money recently at a $1 billion valuation), while also claiming that the app now has over 2 million weekly active listeners and growing daily.
How Do You Use Clubhouse?
To be a Clubhouse user, you need an invite from a current member. That said, each Clubhouse member has a limited number of invites they can send to others.
What happens in the rooms?
People talk and others listen!
Once a room is created, the first two people who join automatically become the default 'Speakers,' while the rest of the room becomes 'Listeners.'
Listeners – people like you and I – can also become speakers too by virtually raising a hand and being invited by a moderator to talk.
What kinds of discussions do people hold in the house?
Anything and everything. From business to politics, dating to relationships, sports to entertainment, controversies to arguments, finance to real estate, medicals to health, tech to history, and so much more.
There is no shortage of exciting conversations (rooms) to join.
How long do chatrooms last?
Rooms stay as long as the moderators want them to.
However, once a discussion/meeting is over, the room disappears. Rooms in Clubhouse are temporary. What's more?
It is also not possible to record the discussion. So, any discussion you miss is gone forever.
What makes the app so special?
Apart from creating an opportunity for friends and people of aligned interest to get together and hold exciting conversations, Clubhouse also gives random individuals – people like you and me – an opportunity to belong to the same rooms as public figures like Elon Musk, Gayle King, Drake, Kevin Hart, Oprah Winfrey, and so on.
While in these rooms, not only are you able to listen first-hand to your favorite celebrities, but you also have the chance to speak and be heard. Meaning, you could be directly communicating with top investors like Elon Musk, or sharing thoughts with popular musicians like Drake.
Just imagine such privilege!
What are the benefits of using the Clubhouse app?
You get exclusive rights to information and opportunities
The first and the most obvious benefit of Clubhouse is the fact that it gives you an exclusive right to join a club of experts, friends, gurus, and who-knows-who.
As such, when information and opportunities regarding a subject of interest drop, you'll be amongst the first few to be aware of it.
A chance to be amongst the elite
The fact that not everyone can join means that the few who get the opportunity to be in can consider themselves amongst the elite. In short, it's a thing of pride and a status symbol to be a member of Clubhouse. As of now, people are entering giveaways and contests on other social networks to win seats in Clubhouse rooms.
A chance to be heard by the world
The fact that some rooms are smaller, means that users have the opportunity to be seen and heard easily by people that may not have heard about them otherwise.
With Clubhouse, people like Elon Musk, local politicians, local investors, and other influential personalities are just a voice-note away.
A chance for everyone to socialize
Unlike the Instagrams and TikToks of this world, where younger users and attractive faces tend to dominate, the voice-only format of Clubhouse means that anyone and everyone can contribute, as long as you have smart insights and the gift of gab.
It's all about who can create the most interesting, compelling conversations.
Impacts of the Clubhouse app on the web domain industry
As we promised at the beginning of this post, let's dissect the impact of Clubhouse on the web domain industry.
The emergence of the .CLUB domain extension
Ever since the dot com boom of the 1990s, several different domain extensions (also known as top-level domains – TLD) have been developed such as .net, .org, .biz, .edu, and even .club.
These other extensions came up because people were running out of domain names for the .com extension, which as of now has 150+ million domains sold.
Unlike .Com which is a  generic TLD, the  ,Club extension is adds meaning, especially for clubs (as the names suggest), interest groups, fan associations, etc.
How Clubhouse impacted the popularity of .Club
It can be said that Clubhouse made the .club extension more popular.
For one, the app has allowed the introduction of popular rooms about domain investing, which exposes NEW people to the concept of domains as a means to monetize via domain investing to website build outs.
While inside the rooms where domain investing is being discussed, lots of people have realized the monetization opportunities that come with various domain extensions, including .Club.
In short, because people are in Clubhouse and Clubhouse clubs, .CLUB has been an obvious extension of interest.
Besides the existence of rooms that discuss domain investing, Clubhouse has also made the .Club extension popular by many people directly using the extension in naming rooms and  clubs.
For example, naming a Club in Clubhouse is often "YourName Club". E.g. Freelancers Club, History Club, Drake F.C. club, etc.
Clubs are not typically naming themselves as "YourName Com". Instead, they are using 'club' – a realization of the .club extension.
Another way clubhouse has helped the .club domain extension rise in popularity is via the creation of complimentary websites by Clubhouse clubs and members.
As it is, Clubhouse clubs and members need to have complementary websites because Clubhouse is audio-only and not archived such that members can connect when not on Clubhouse to do the following activities:
View schedule of talks/chats and speaker's bios
Join an email list
Get contact information
View and download content
Buy products
With a complimentary website, however, members can easily access any of the above-listed items.
To create these websites, clubs, and members have adopted the .club domain extension. For example, Clubpod created a complimentary Clubhouse website called www.clubpod.club).
The reason for using this kind of extension for Clubhouse clubs' complementary websites is so that members can easily relate with the site names when they come across them.