As much as social media has enhanced our lives, it also opens us up considerably. Sharing pictures of the kids with friends may mean sharing them with people you don't know. Expressing excitement over an upcoming vacation may also alert thieves that you're not home.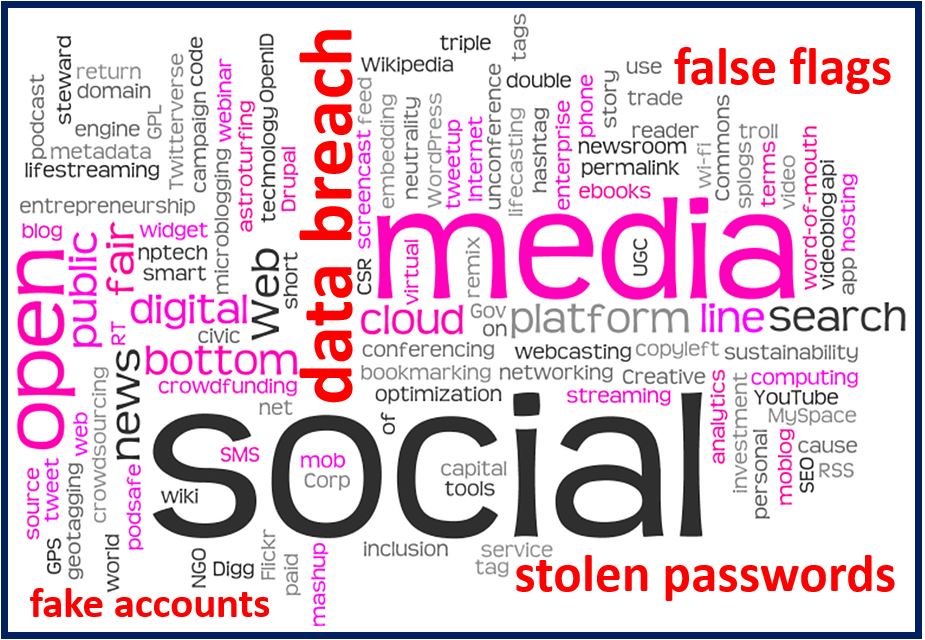 But these well-known risks don't even scratch the surface. In fact, according to James Forbis of 4bis.com in Ohio, "you may be surprised to find that over half of all data breaches are social media data breaches."
87 Million Facebook Data Breach
In mid-2018, Facebook completed its extensive investigation into the Cambridge Analytica data breach. It had gone back years when, in 2013, a Cambridge University researcher created a third-party personality app.
Over 300,000 Facebook users installed it. They then volunteered personality data on both themselves and family/friends, extending the reach of the breach. This very private information in the wrong hands could be used to manipulate people by using their tendencies against them.
The app later allegedly sold the results and personally-identifiable information to Cambridge Analytica, an activist group that did just that.
Other breaches may seem small in comparison. But they show the breadth and depth of social media data breaches and the need for social media sites, users and businesses to bring social media security up to 2020 standards.
Social Media Platform Shuttered Over Data Breach Risk
Many were shocked late last year to find that the social media site Google+ was shuttering just as it had begun to take off.
Google found that a bug in the system had exposed over 500,000 users' data. Google was further alarmed to discover that it had taken them over two years to find the bug.
While Google doesn't believe that this data breach resulted in anyone using data to hurt people, they decided the risk was too great. They didn't want to manage that risk.
They shut the whole thing down instead.
Two Million Passwords Stolen
Thieves used malware to steal the social media passwords of users of Yahoo, Facebook and Google.
Stolen passwords don't just affect users. Because many people use the same/similar password to access work servers, a breach like this puts businesses at incredible risk.
In this case, though, the hackers had other plans. They used the passwords to create clones of those profiles that they could use to scam others.
At one point, Facebook admitted that as many as 100 million fake and malicious profiles on their site.
Twitter faces a similar challenge. As of April 2019, Twitter suspended over 100,000 accounts who had created new profiles after suspension. Both Twitter and Facebook have been very actively battling fake and malicious accounts for the past two years.
False Flag Tricked Millions into Sharing Password
Using malware, hackers convinced millions of social media users that they needed to change their passwords. They did so by showing them a popup flag the next time they visited the site. Once the victim filled out the fields, that information went straight to criminals who used those passwords for various social media schemes.
Social Media Data Breaches
Social media data breaches are not an unlikely event. While social media sites take them very seriously and work to protect their users, breaches are inevitable. So your company must have an active 2020 social media policy as well as a 2020 social media security strategy to reduce your risk.
____________________________________________________
Related articles you may find interesting: