Written by Arthur Tereshchuk
Let's imagine that you have a really great idea and want to turn it into reality (at least digitally). You are probably looking for specialists who can craft it for you but got stuck when you found out about different engagement models. If you need a complex solution that can easily adapt to the ever-changing environment, then this article is a must-read for you.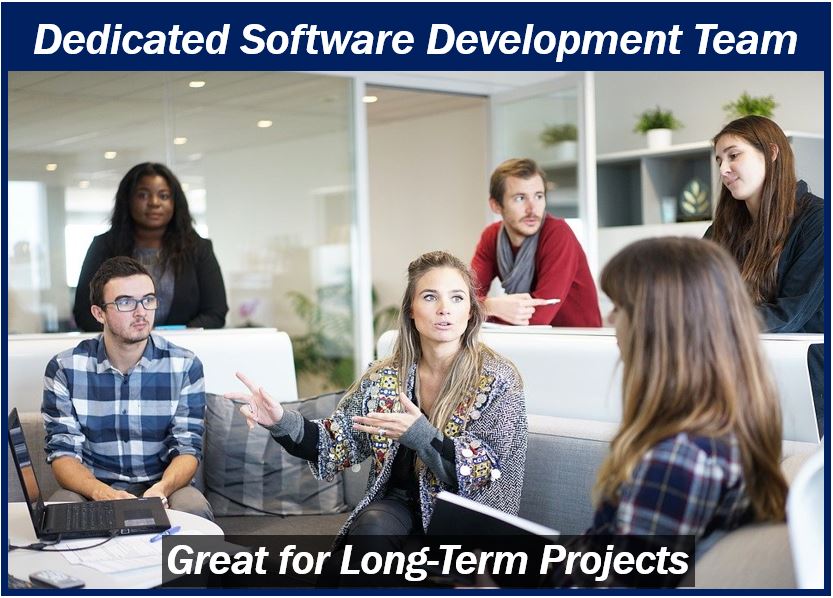 Today, I will talk about the dedicated team model. I want to discuss what a dedicated developers team actually is, compare its pros and cons, and tell you what it is ideally suited for.
What Specifically is the Dedicated Team Model?
Using this model, you get a group of specialists that includes not only developers, but also PMs, QA engineers, designers, and so on. It depends on the project type and your request regarding the number and qualifications of the hired team members. The service provider has got your back in everything connected with recruitment, infrastructure, and administrative support. The team members, in turn, are always at your beck and call, just like in-house employees, who are fully committed to you only.
Here are some key characteristics of the dedicated team model:
Scope
The dedicated team model is all about flexibility in the workflow. You can treat the team members as if they are your own employees. So you can manage the scope of the project and workload as you want.
Time
Time is also a flexible aspect if you work using this model. As a rule, you hire the team for a specific length of time, after which you may agree on renewing your partnership. You and your service provider should also decide on milestones and deadlines.
Cost
When choosing the dedicated team model, you can expect quite a transparent pricing system. Monthly payments include salaries of the hired employees and the provider's fee.
Advantages of the Model
Adaptability and Flexibility. The model allows you to be quite flexible with the scope of the project and its priorities, both at the very beginning and during the working process. This flexibility also relates to choosing the management approaches (e.g. you can take full control over the process, or entrust it to a service provider, etc.).
Transparency of the Workflow. The terms of the agreement imply that a client can constantly monitor the work in progress. This continuous and transparent collaboration significantly improves the overall quality of work and minimizes the chances of dissatisfaction with the end result.
Easy budget planning. The dedicated team model allows you to plan ahead with your budget since you can easily evaluate the cost of the team's work. Moreover, costs vary depending on how many people you need for your project.
Long-term commitment. As stems from its name, the dedicated team is fully committed to you and your project, which makes them far better than any other model. It allows them to effectively integrate with your company and understand your business culture, preferred approaches, values, corporate policies, and so on. It's like having a regular employee vs hiring different freelancers for every project. The former knows you and your style and develops your brand, while the latter starts everything from scratch and makes you look inconsistent. The dedication that the team brings helps you to save introduction time and be sure that you'll get something you really need.
Disadvantages of the Model
It is you who takes responsibility. You are the employer and it is you who controls the workflow. Hence, the responsibility concerning the end-result lies on your shoulders. That is why you need to know and understand the tiniest subtleties of your project to manage it efficiently and obtain good results.
Unsuitable for short-term projects. The dedicated team model is good for long projects that can change and grow. But for short-term ones, a fixed price model is a better option.
Different time zones and mindsets. Your service provider may work in a different time zone, which may complicate your collaboration unless effective measures are taken. Besides, there are always cultural differences that you cannot simply ignore and that may result in miscommunication.
It is still not that cheap. You hire experts whose work is priced accordingly. So, there is no surprise that it may cost you a pretty penny (though it might be cheaper than a fixed price project or hiring in-house employees). There are, however, offshore service providers from, for example, Eastern Europe, where developer rates are lower than in your country.
What is the dedicated team model idea for?
Long-term projects of high complexity
Flexibility is one of this model's greatest advantages. In today's ever-changing market, you are either flexible with your idea, or you lag behind your competition and lose money. The dedicated team model provides you with complete control of the process, which means that how flexible everything is depends on you.
Projects that have a constant workload
Even though the dedicated team model is ideal for long-term projects, it may still be quite disadvantageous with an irregular workload. Since you have to pay your employees monthly, you cannot afford a week-long downtime if something is not clarified. Well, maybe you can, that is, if you want to waste your time and money. You should always plan beforehand and ensure that the team members are worth every penny.
Businesses that will likely expand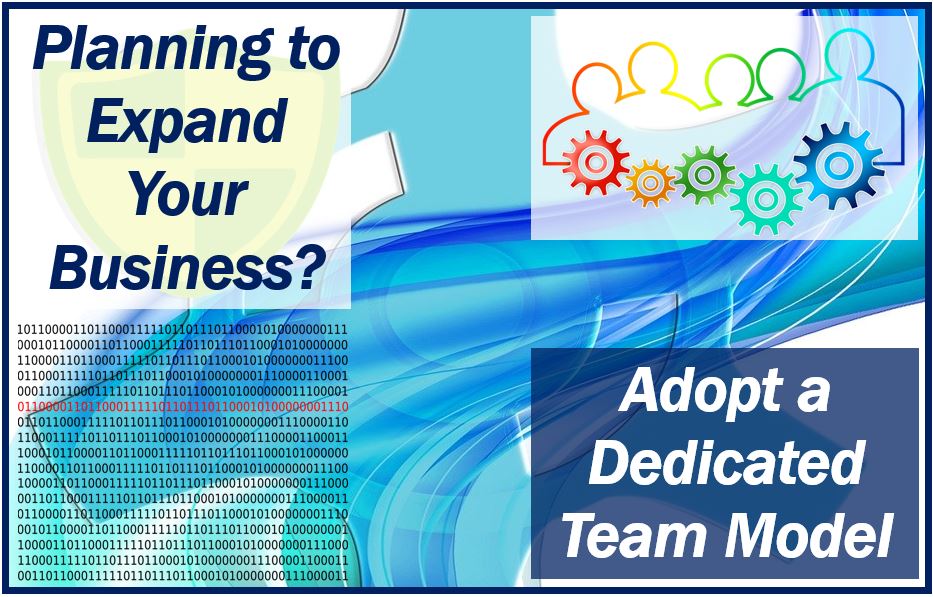 The dedicated team model is the best choice if you plan to expand your business soon. First off, you can hire more specialists to enlarge the team as your company grows. Secondly, if you decide to hire more in-house employees and you have a dedicated team by your side, it will be much easier for newcomers to integrate and optimize their performance while collaborating with team members who already know you well.
Final Words
The dedicated team is a flexible and predictable model of outsourcing that is best suited for complex long-term projects with a high possibility of extension. You have full control of the workflow and can manage the team members. However, you also need to dedicate much of your time and effort to the project and constantly monitor everything carefully.
Remember that the key to success when using the dedicated team model is constant communication and collaboration. You should treat your service provider as a partner rather than simply as a contractor.
______________________________________________________________________
Interesting related article: "What is Software?"