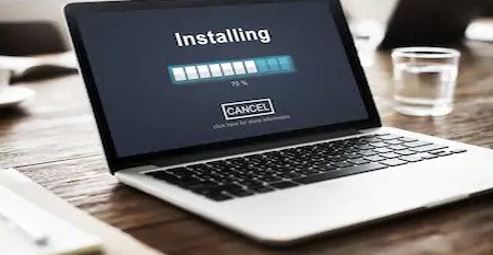 By 2021, Global enterprise software is expected to amount to around 483 billion U.S. dollars worldwide, a growth of 7.4 percent from 2019. Purchasing and implementing a new enterprise-level software can be an exciting yet challenging endeavor.
This requires several layers of planning as the organization is keen on taking certain steps to streamline its workflow. On the other hand, employees aim to gather new features and tools which would assist them in their work. This – all together – can be considered a part of CRM as it's all being done for their customers.
Because CRM deployment and implementation can have cross-enterprise ramifications, it is important to be proactive and consider the common mistakes one may make when installing new softwares.
For you all out there not to repeat these blunders, here are 4 biggest software installation mistakes that you can very easily avoid –
1. Not training the employees properly

Whether in a large corporation or a smaller entity, implementing a new piece of software can be a daunting task. No matter how expensive a software you choose, unless it is properly operated upon – its qualifications and usefulness are null and void.
During the planning, training of employees should be included in the implementation schedule as companies that offer comprehensive training programs have 218% higher income per employee than companies without formalized training. Hence, it is extremely important to give due weightage to employee training to perform the task.
2. Not picking the right tool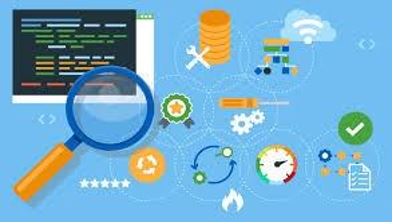 Remember, the software you choose will be used by all company employees so it affects everyone's lives if you pick the wrong one. When trying to pick a software, you will find multiple variations for that operating in that particular market. However, keep in mind that each one has different features and characteristics according to different needs.
Put in the research and involve the planning team which until now, was mapping the process. Carry out a methodical and meticulous analysis with a pro and con list for each software.
Choosing the wrong tool which is not beneficial for the company may cost millions in losses to the company and wasting the crucial time of the employees who were investing heavily into learning the ins and outs of the new software.
3. Not giving required weightage to security
In this fast-paced era, businesses are constantly inundated with a massive overload of data and flogged with requests to fix this issue. This data is the backbone of a business and it must be stored safely for the business to thrive in this competitive age. Any catastrophic loss of data can hamper the profits of the company and tank its image in the market.
Hence, it becomes essential to invest in data backup and recovery solutions for good data security and confidentiality. This should be a part of every business's continuity plan as a major data loss can affect the business severely.
4. Not putting proper thought into planning
This is the naivest yet most common mistake in software installation that can be very
easily avoided. Before starting any task, it's important to sit down and assign a variable amount of time for each task and setting deadlines. Without a set timeline, some tasks may take longer than necessary and time boundation is overlooked. Of course, leaving a bit of wriggle t\room for tasks gives time for contingencies and takes care of any redundancy that may occur.
As an added agile process, try defining ownership of each task for an individual so that he may lead his own sub-team to task completion. This waterfall framework also sets scope and moving to each phase in a cascading methodology.
This helps the project stay on schedule for software deployment without any unnecessary hassles.
Try choosing a company which has a track record of successful services and positive client testimonials. It may seem like installing a software is a difficult task, but if proper planning is undertaken – best results can be executed like increase in profitability and productivity of the company.
Keeping in mind the above 4 biggest software installation mistakes can help you avoid a lot of unnecessary headaches. Choose a worthy software with proper cost management for your assets and you are good to go!
---
Interesting related article: "What is Training?"