For most, if not all, software startups there's a winner takes all attitude to grow fast and grab market share. Getting a first-mover advantage is crucial to rapid adoption and wide usage by end-users.
In the B2C space, a prime example is WhatsApp, a free messenger app for smartphones. It's not common in the United States, but in overseas countries, it enjoys a phenomenal and enviable market share. Almost two-thirds of the population in Germany use WhatsApp alone!
For the B2B market, gaining market share and mindshare is far trickier. While business customers are generally less finicky and less likely to switch apps on the fly, gaining their confidence and putting forward a value proposition for their business is critical.
We recently caught up with Benjamin Yee, the CEO, and founder of a two-year-old software startup called EMERGE App. The company's flagship software provides a cloud-based inventory management solution for small and medium-sized businesses around the world. It boasts of 1,000 users in 40 countries spread over 5 continents. Currently, it's enjoying a user growth rate of 15% month-on-month.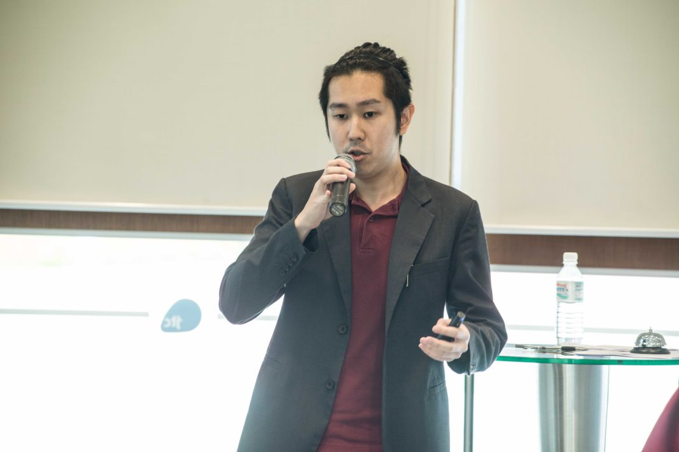 We spoke to Ben about the secrets of his success and how he managed to sign up so many global users in a short space of time.
Freemium is the way to go
About attracting business users, Ben says:
"We can't afford to be completely free like WhatsApp but we offer a genuinely free account to evaluate us before you make the move to our inventory management platform. There aren't any catches with the free account except that you have a limited number of sales orders a month. Otherwise, it's the same application that paying customers to use."
And we learned that it's not just about offering something for free. Ben says that you need to make it painless and easy for business users to adopt your software:
"Firstly, we don't ask for a credit card upfront when you sign up for a free account. It's really a completely free account and not just a product trial that converts to a paid subscription when you forget to cancel it. I dislike these marketing tactics as much as you do. So I made it a point to make it painless and frictionless for businesses to check us out."
Virality is another factor
As to how EMERGE App managed to cross over into dozens of countries when they only have an English language interface, for now, Ben casually mentioned that they have various industries that are keen users of his software:
"EMERGE App was made for basically any business that deals with inventory. Clothing, electronics, and foodstuffs quickly come to mind. But we have quite a following with bespoke jewelers for example. And it helps that the recent surge in the maker movement has pushed some businesses such as chocolatiers and organic soap makers to us. I love the diverse customer base that we have."
If something is 'bespoke,' it means that it is made according to the customer's need.
As an inventory management platform that integrates with other e-commerce, business, and accounting apps, it has also been put to innovative use by highly specialised, niche businesses. Ben shares his favourite use of this software so far:
"My software is blind to your business. So long as you're dealing in physical goods, EMERGE App can help you manage your inventory. The most innovative use of my software has been a biotech seed research company. They deal with hundreds and thousands of seeds that need to be tracked and accounted for. I could not have imagined this when I wrote the software."
What this means for you
If you're a startup struggling to gain traction and mindshare in the market, look well beyond your country's borders for a start. For those startups that don't enjoy ready access to a large contiguous market such as China, the European Union, or the United States, be prepared to grow big internationally.
Also, make it easy and painless for customers to try your product or software. Be honest with your free product as prospects cannot be easily fooled. Make your pricing transparent and keep it simple with a monthly subscription figure that everyone can understand.
Finally, get some passionate customers on board with your product. You will find your groove with certain industries or businesses. Word of referral is powerful, free and it will handily beat any paid advertising or marketing efforts.
Video – Startups
Do you know what the word startup means? If you are not 100% sure, watch this Market Business News video to find out.