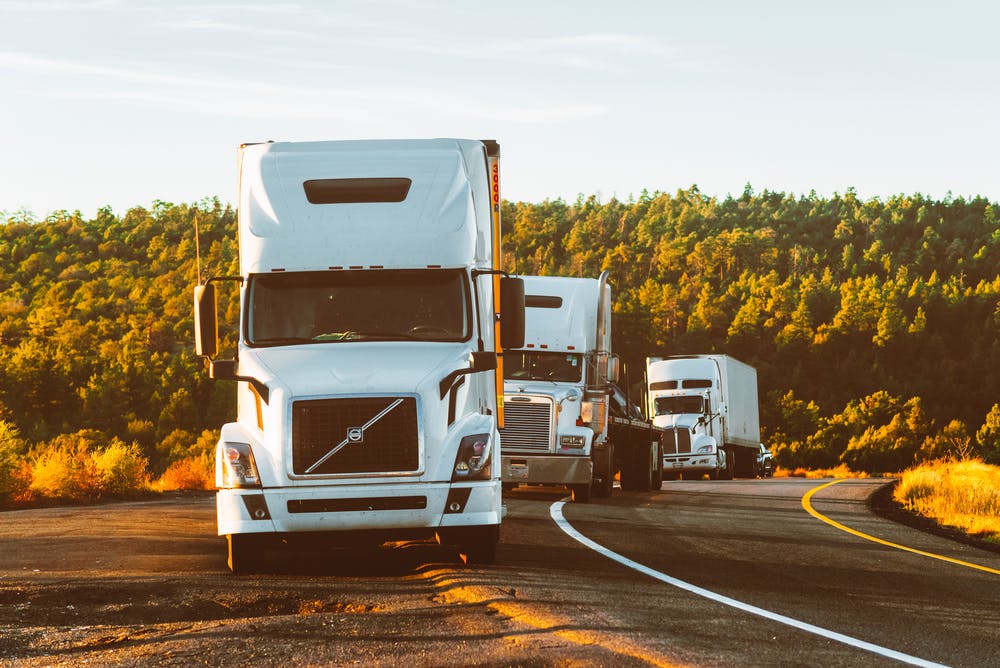 When it comes to paying for the big rigs that ride the highways bringing food, goods, and materials to a megamarket or a construction site near you, you have several good options. Lots of lenders offer semitruck financing while a few "specialize" in semi financing. 
First Capital Business Finance, a company that offers semi truck financing, states that if you're looking for the right financing options for your big rig(s), you need to seek out a company that focuseson commercial financing and that has a wide variety of financing programs to choose from. These should include organizations with both bad and good credit, start-up companies, and businesses that are already established. You need a financing company that can work with you even if you've had a recent bankruptcy. 
According to a recent article, when it comes to semi truck financing, the best commercial loan will be the least expensive one you qualify for. This holds true if you need just one Sprinter or an entire fleet of flatbeds.   
Also, you need to keep in mind that bank small-business loans usually have low costs, but you can end up waiting a while for approvals. This is especially relevant to commercial trucking which has experienced increased financial risk in recent years. Consider a small business loan if your credit is good (600 or more) and you company has been around for number of years. Otherwise, you will want to seek out alternative financing. 
That said, here are some of the smartest semi truck financing options in 2021
Wells Fargo Commercial Semi Truck Loan
Said to be the right choice for multiple funding options, Wells Fargo offers a commercial vehicle program that features multiple varieties of semi truck financing. These include terms loans, equipment lines of credit, plus open-ended and standard leases which allows you to seek out the best fit for your company's needs and wants. 
Loans are said to be available for trailers, specialty vehicles, trucks, cranes, and more. The repayment terms on the loan will depend on the type of vehicle. For instance, truck loans tend to last anywhere from 12 to 84 months, while specialty equipment like dump trucks can last from 36 to 84 months. 
U.S. Bank Semi Truck Loan
Known for their relatively rapid bank approvals, U.S. Bank semi truck loans are a part of the financial institution's commercial equipment financing program—a common program among all the lenders. 
Loans for upwards of half a million dollars can be had, but loans for funding up to $150,000 can be approved on the fast-track so long as your credit is good. This means U.S. Bank is a good choice for companies that need money now, without all the red tape and paperwork. 
You can even get preapproved for $500,000 if you haven't yet settled on the specific Sprinter you wish to finance. Terms will range from 24 to 60 months. 
Bank of America Commercial Semi Truck Loan
Bank of America takes pride in their low-cost, semi truck financing and equipment loan programs that begins at an annual 3 percent rate. Your company should have been in business for a minimum of two years along with $250,000 in annual revenue on the books to qualify. 
Ranging from $25,000 to $750,000, the loan terms last upwards of 60 months. The vehicles being financed must weigh in at more than 2.5 tons. Bank of America even offers a business auto loan for lightweight commercial trucks. 
Balboa Capital Commercial Semi Truck Loan
Said to offer same-day funding, Balboa Capital is considered an "alternative lender" for semi trucks that cost upwards of $250,000. Refrigerator trucks, box trucks, plus light and heavy-duty commercial vehicles also qualify. 
In order to be considered for a loan, you must be in business for at least one year and show proof of an annual income of $100K or more. A good FICO score of 630 or more is required, but lower scores will still be considered. 
CAG Truck Capital Commercial Semi Truck Loan 
If you are a borrower with a problematic credit history, CAG truck Capital might be the right choice. Having been in the business of offering commercial truck loans for more than three decades, they finance a vast array of trucks and vehicles. These include big sleeper rigs. They also offer private truck sales. 
If you're looking at a used rig, CAG can finance a major engine overhaul, even if it's in need of major upgrades and repair. CAG also takes a particular pride in lending to borrowers who have "bad credit," including individuals and companies that have undergone bankruptcy and/or tax liens. 
Annual loan rates start at ten percent. 
---
You may be interested in: A Guide to Purchasing A Used Commercial Box Truck