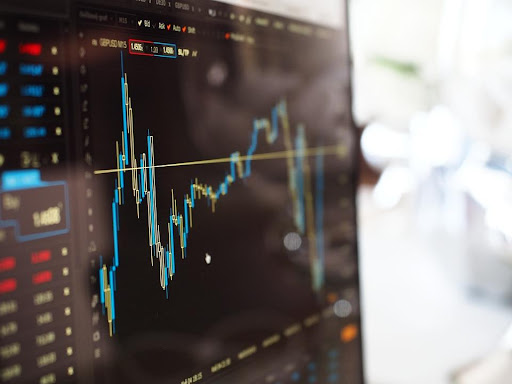 With the rise of online investment and brokerage options, choosing the right platform can be overwhelming. If you're an active trader, you may have considered using SpeedTrader, a well-known online stock and options broker with over 23 years of experience. 
In this SpeedTrader review, we'll cover all the basics you need to know to decide if it's the right platform for you. Our review shows that SpeedTrader is a top-notch trading platform aimed at active day traders who require advanced tools. 
With fast execution, a variety of routing options, and a focus on providing the highest level of trading services, SpeedTrader is a top choice for day traders.
What is SpeedTrader?
SpeedTrader is a well-established online brokerage firm that has been serving active traders since 1999. Based in New York, the company is a member of both the INRA and SIPC, offering peace of mind because of the added asset protection for investors.
With a focus on providing maximum efficiency for day traders, SpeedTrader offers advanced tools and flexible fee structures to help maximize profitability. SpeedTrader, it is not recommended for beginners due to the steep learning curve and prior day trading experience required.
The fees are best suited for traders who make regular trades, with a $30 inactivity fee charged if fewer than 15 trades are made per quarter.
SpeedTrader is part of Mint Global Markets and offers three different platforms to meet the needs of all types of traders, including day traders and options traders.
SpeedTrader Review: The Pro's And Con's
Pros
Extremely fast day trading platform

Low trading fees

Hotkey customization

Free 100K demo account

Great Customer Service
Cons
Fees can get expensive

Limited mobile trading options

Limited trading options (U.S. stocks, options, bonds, mutual funds)
SpeedTrader is known for its blazing speed day, which is definitely a major advantage for active traders. The low trading fees and hotkey customization options also make it a cost-effective solution for many traders. 
The platform offers a free 100K demo account for users to test drive its features and capabilities. The fees can become expensive for some services, and as mentioned, the mobile trading options are limited.
If the limited trading options are a dealbreaker for you, there are other platforms that support a wider range of asset classes.
SpeedTrader Features
SpeedTrader is a good choice for advanced traders who want to make the most out of their trades. Here are some of its important features:
More Ways to Trade
SpeedTrader only focuses on the stock markets in the United States, but it has many ways to trade. There are over 25 different routing options available, which means you can make trades quickly. This can help you make more money faster.
Easy-to-Use Software
SpeedTrader uses software called Das Trader. This software is fast and easy to use, and it doesn't take up too much space on your device. The platform also has a news and Twitter feed to help you stay informed all in one place.
For traders who use multiple setups, using SpeedTrader can help avoid any delays in trading and pricing.
Multiple Platforms
SpeedTrader offers three different platforms for trading. These are called SpeedTrader Pro, ActiveWeb, and Mobile Trading. They are all variations of the same platform, but each one offers its own unique benefits. 
There is a mobile platform for iOS, but no mobile app for Android devices.
If you want to look in-depth at the features of each platform, this SpeedTrader review takes a deep dive into the benefits of each. 
Who is SpeedTrader for?
SpeedTrader is a good choice for traders who want to be active in the stock market. It's especially good for:
Day traders

Full-time traders

People who need support 24/7
SpeedTrader is designed for traders who need advanced tools to make the most out of their trades. If you haven't started Full-Time trading yet, but think you are ready, consider an advanced trade simulator to see where you are at and how you can improve. 
Like many industries in 2023, AI trading technology is becoming better by the day and offers another means to assess our trading prowess before making the decision to become full-time traders. 
Is SpeedTrader the Best Platform for You?
If you're an active trader looking for a platform with advanced tools, SpeedTrader might just be the right choice for you. With low trading fees, hotkey customization, and multiple routing options, SpeedTrader is a great option for day traders and full-time traders who need support 24/7. 
Still not sure if SpeedTrader is right for you? Try it out for yourself with their free virtual account. There's no risk in testing your skills and seeing if SpeedTrader is the right platform for you.
Want to give SpeedTrader a try? Click here to get started.