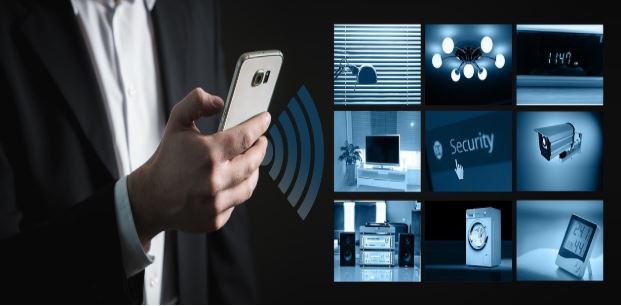 Spy gadgets have been steadily growing in popularity as technology advances. One popular device sold by spy stores is a voice recorder. These can be used in a number of practical ways such as recording meetings or seminars. They can also be used to record dialogues and collect evidence.
The global market for voice recorders was estimated to be around $1.4 billion. This is now expected to grow at an impressive CAGR of 10.1% until 2027 when the market will reach $2.7 billion. But, voice recorders are just one gadget sold in spy stores.
Anyone visiting a website for spy gadgets can expect to find hidden cameras, bug detectors, long-range listening devices, and GPS trackers. Spy gear stores often sell devices that can improve home security as well, and are not limited to devices for covert activities.
Many of these stores are run by enthusiasts who are keen on the technology behind the devices, and they are knowledgeable about the products. The SpyCentre Spy Shop for instance takes a very hands-on approach to testing and using the products that they sell.
Why is it essential to have a hands-on approach?
Being intimate with the products that are sold can help a business to provide a much better service. Being enthusiastic about products and being able to demonstrate them can increase customer engagement, improve brand loyalty, and see a rise in conversion rates. 
Today there is a greater importance on customer service, and having good product knowledge helps to deliver a better experience for the consumer. 94% of adults in the US will recommend a business due to good customer service.
Apart from customer service, hands-on testing brings many other benefits to any retail business that adopts this practice, and to the customer.
To bring in improved products
Around 67% of people that switch businesses say they did so because of poor customer service. This could be due to a poor sales approach, or it could stem from shoddy products.
Testing one product against another can help to improve the quality of the spy gadgets on offer. The definition of quality is how good one item is next to a comparable product. Hands-on testing means that there is continual improvement in play.
To be able to demonstrate how to use products
Engaging with customers in-store can be enhanced by demos. Showing how to use a gadget clearly can increase the chance of a sale, especially when it is done competently and with enthusiasm.
Without a hands-on approach, staff would be unable to demonstrate their products to customers in-store or through the use of video.
To make informative videos
It is estimated that individuals who watch video content online will retain up to 90% of the information. When it comes to written word content, as little as 10% gets retained. And with low attention spans, the video makes the perfect content for websites.
The third most watched video genre on YouTube is tutorials and how-to guides. By taking a hands-on approach to testing products, a business can produce informative and educational video content.
SpyCentre has used this approach on its website, on social media platforms, and its YouTube channel. This is an excellent way to increase brand awareness and audience engagement.
To prove they are suitable for their purpose
Testing is carried out to make sure products are of suitable quality, and that they are suitable for the purpose they are marketed for. Hiking boots need to be able to weather certain conditions. VPNs need to be able to provide secure connections. And spy gadgets need to do whatever they promise to do.
As some spy gadgets are used in legal investigations, the products must function as they are advertised to.
The manufacturer of a listening device may say that it works up to 100ft, but hands-on testing could prove it has a more limited range. Similarly, a voice recorder may promise 30 hours of continuous recording. Testing will prove if this is true or not.
This testing means that a business can decide whether to stock a product or take a pass. It also means there will be no issues with customer complaints about creative or false advertising. This can help to keep a business's reputation intact and means that better customer service is being provided. 
Summary
Competition is tighter than ever, and in an economy suffering from high inflation and the cost of living crisis, any retail business needs to up its game. Using a hands-on approach to testing products means that a business can provide extra value to its consumers.
Not only can demonstrations be done in-store for customers, but online content can be produced to help educate viewers on how products can best be used. This approach increases the likelihood of customer retention, and will likely see a higher conversion rate. If nothing else, hands-on testing will improve customer service immeasurably.
---
Interesting Related Article: "The Truth Behind Spy Application Marketing"