An entrepreneur looking to start a business needs more than just great business skills to succeed. Most start-ups have a 50/50 chance of survival so standing out from the competition is key. To boost the odds a start-up that is unique or innovative will catch the eye of potential customers.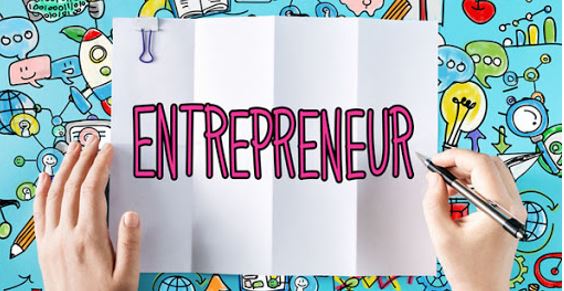 In this article, we will look at 7 categories for unique business ideas with some examples of those which are likely to succeed.
Specialty food businesses
Sports & entertainment businesses
Specialty retail businesses
Building & construction businesses
Relaxation & therapy businesses
Rental businesses
Pet & animal businesses
American consumers are fascinated with trendy specialty products and services which makes these business ideas perfect for the modern entrepreneur.
Cookie dough cafe
Who doesn't love edible cookie dough? This business can be as small or large as you want with great potential for growth. An opportunity for baking enthusiasts and professional bakers alike to share their doughy goodness with the world.
For those who are business savvy, a physical store can see profits soar. The overheads will be more but could mean more potential customers. The product can also be packaged and sold online which means local, regional, and national expansion is possible.
Olive oil store
Almost everyone knows about the health benefits of olive oil. This type of business will require substantial start-up costs and a good knowledge of the product. It will be best to set up a store in an area with a good amount of foot traffic from high-end customers.
In addition to selling different types of olive oil, cooking classes and workshops can be incorporated into the business model. You can expect to see profits of between 10% to 15% on artisan products.
Axe-throwing party business
Definitely a unique business, an axe-throwing party business will suit anyone that enjoys games or outdoor activities. Due to the high risk involved, insurance costs may be quite high, but the business has the potential to make six-figures.
Having some axe-throwing skills are an advantage, but not required. This novelty business is sure to attract many customers looking to have some fun, for example, corporate team building events. Putting in the time and effort could yield substantial profits.
Escape room business
Room escape games are increasingly popular online. People who enjoy playing games may be good candidates to start this type of business. An escape room business takes the classic online game and brings it to life in the real world.
Start-up costs are moderate as space will need to be rented or purchased and decorated for the game. It can be a lot of fun and many people from small groups to larger corporate teams will enjoy this event. This business can bring in profits well over six figures.
Vintage maps store
A very niche business and possibly limited growth, but as vintage maps become more difficult to find, you could become a well-established name in the industry.
Stock levels and depending on whether the business is run online or from a physical store will impact the price of a start-up. People that might enjoy this business are collectors or historians.
Bonsai tree business
Knowledge on the variety of trees available and the care required is needed for this business. Bonsai trees are high-end products and potential customers can easily have them in limited spaces.
Profit margins are high, but growth will depend on the number of trees that can be cultivated and sold.
Tiny house businesses
Anyone that is currently involved in the construction industry may find this business idea tempting. Tiny houses have become very popular especially with first-time homeowners or those trying to leave a smaller carbon footprint. First-time homeowners prefer them because they are cheaper than normal houses.
From a business perspective, material cost is considerably less than that of a regular size house and the profit potential for a tiny house business is huge.
Video – What is a startup?
---
Interesting Related Article: "Why Contracts Are Essential in Business"