Great business ideas don't come easily. So, when you do come up with a way to earn money on your own, you should act on it.
If you are uncertain about balancing college and running your business, you should know that the two can be coordinated and harmonized. You shouldn't give up on earning your degree nor on following your entrepreneurial spirit. Balancing your professional and academic career is achievable.
To start your business while still in college, you should follow these key steps that will help you have it all.
1. Set Your Goals
Strong and realistic goals are the foundation of a growing business. If you want to make your business-college combination work, you need to clarify what your goals are.
Think about the deadline you'll give yourself for graduating. Also, consider how you can adjust your business goals to your academic schedule. For example, you can start your business during the summer break to have more time for figuring out how to manage it. Goals and milestones will keep you organized, and they will lessen the pressure.
2. Prioritize without Guilt
Sometimes you'll need to sacrifice the study time to work on your business. Other times, you'll need to limit your business requirements to study. For your two worlds to function without burning you out, you need to resort to prioritizing.
Delegate your time based on your goal and the importance of your set milestones. For example, you may need to cut your learning schedule short to finish orders. What's most important is that you come with peace that you'll need to give something up for a higher cause.
3. Pick Your Courses Wisely
Try to choose courses with higher flexibility that can help you hone valuable skills. Look into what each course demands before you make your decision.
What's more, attending courses that are related to your business can be very useful. You'll learn helpful tips and tricks and inspire better ideas.
4. Look for Funding Opportunities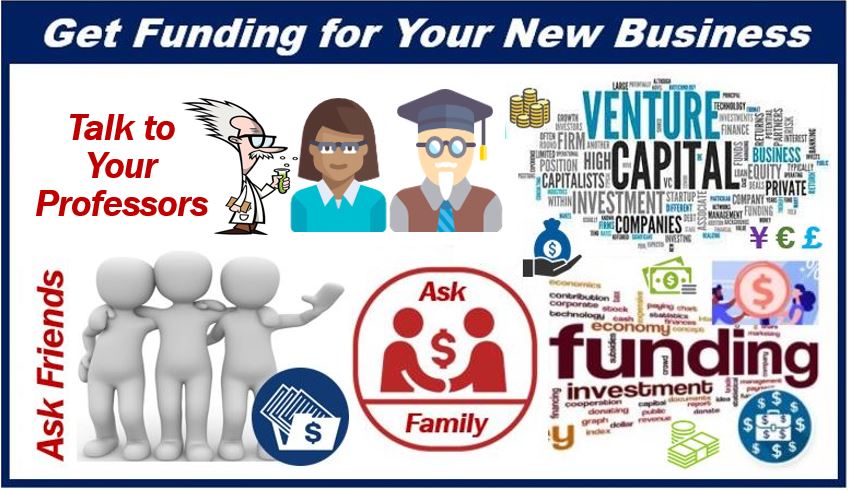 As a student, you can get access to funds through grants, venture funds, affordable loans, and so on. Thus, there lies a chance to raise funds thanks to your role as a student.
Another way you can benefit from being a student is to browse for investors among your professors. You can also look into useful funding methods like University Angel Networks or crowdsourcing.
5. Outsource Help
With the mounting number of responsibilities, you'll need to ask for help from time to time. Learn how to objectively assess when you can do something on your own and when it's time to get someone else on board.
You can ask your friends to give you a hand, hire a freelancer, or find affordable services suitable for students. Paying for a cheap essay writer for your website copy is better than paying for an overpriced copywriter with a flashy website.  Creative decisions can save you a lot of money and time.
6. Connect with a Mentor
What's great about college networks is that they can lead you to incredibly insightful and wise businesspeople. Through great mentoring programs, you can accelerate learning about business while earning college credit.
Running a business will be easier with a mentor by your side. He or she will guide you, coach you, and allow you to learn from their successes and mistakes.
7. Use Free Educational Resources
The benefit of being a student is the plethora of resources you have within your reach. Don't hesitate to use them.
For example, talk to a professor that holds a business course for some tips. Or, use free essay samples on Cleverr Up educational platform to get inspired for your web content. Put all those quality and reliable sources to good use.
Conclusion
There is no reason for you to choose between having a business and getting a degree. With the help of these steps, you'll be able to perfectly intertwine the academic and business worlds. You can be one of the daring and innovative students who made this happen.
About the Author
Merissa Moore is a writer and editor. Her main field of expertise is business. The content she creates is primarily focused on entrepreneurship, innovation, and technology. Merissa likes to stay up to date with trends through reading and attending webinars.