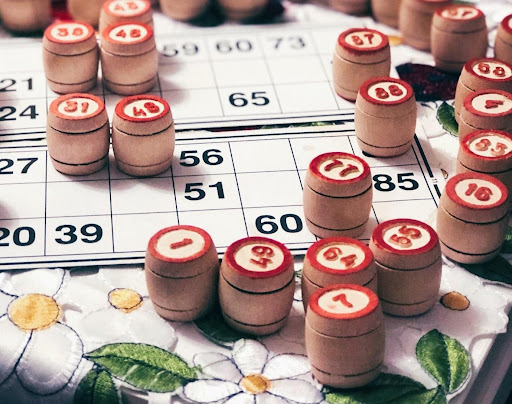 The days when people regarded bingo as being strictly a game for the elderly have long since passed. These days, bingo is for everyone – with the online version of the game leading the charge.
During the year from 2018 to 2019, revenues of over £1 billion were generated in the UK by online bingo sites. To put that in perspective, it is more than the number of people using sites like Amazon.
The enormous popularity of bingo makes sense, because it is a rare example of a fun activity that is also good for you. It helps with everything from social skills to hand-eye coordination.
So if this has piqued your interest in online bingo, read on to find out all you need to know about it.
The Rules of the Game
Compared to many other games that are out there, bingo is not at all hard to understand the rules of. Although there are different versions, all of them involve a bingo card that you have to mark numbers off when they are read out by the bingo caller.
If all of the numbers on your card are called out before those of any other players, that is called a 'full house' and it means you win the maximum prize money. Online bingo games usually also have smaller prizes for marking off one or two rows of numbers.
No bingo card ever features a particular number more than once, but there can be other variances depending on the type of bingo game you play. We will go into that in more detail later.
Where to Play
The popularity of the game means that there is no shortage of sites offering bingo. Websites are not always safe though, so choosing wisely is extremely important.
Picking a well-known provider like Jackpotjoy will guarantee both a varied selection of online bingo games and the total security of your personal and financial information. Don't forget: bingo is a game played for real money, so you must make sure that the site you play at has comprehensive security and customer service options in place before creating an account.
Always go with bingo sites that have been around for a long time and that have a reputation for security, fast payment and quick responses to queries. It is easy to find out that sort of thing online.
The Different Types of Online Bingo Games
Once you have set up an online bingo account, you will find that there are several versions of it available. The main ones are:
90-ball
This is the one that is the most widely played in the UK. The name comes from the number of balls that are used during the game.
They are numbered from 1 to 90 and the software used by online bingo sites ensures that they are called completely at random. The bingo cards in a 90-ball game have 15 numbers on them that are divided into rows.
You can win prizes of differing value by getting a full house, double row or single row of numbers crossed off on your card.
75-ball
This type of bingo is the more popular one in the US, and features 75 numbered balls. The card has the numbers split into 5 rows of 5 and there is a space in the middle that is either left blank or filled with a star symbol.
Prizes are won in much the same way in this version of bingo as they are in 90-ball, but the winning lines can be vertical or diagonal as well as horizontal.
80-ball
This is a new form of the game that is a bit rarer. It features numbers split into coloured rows on the cards and it also provides the chance to win by marking off vertical, horizontal or diagonal rows of numbers.
In addition to those bingo options, some online sites also offer Pattern Bingo, where the prizes are won by crossing off numbers to make a particular pattern on the card. Another online only option is Jackpot Bingo, where players win the jackpot if they get a full house before a predetermined maximum number of calls have been made.
Bonuses and Promotions
One of the big advantages to playing online bingo rather than going to a hall – other than the convenience aspect – is the bonuses. Because the overheads involved in maintaining a website are a lot lower than those for a hall, bingo sites can offer players very attractive promotional bonuses.
The most common one that you will find when you set up your account is the Matched Deposit Bonus. This is very simple to understand: it just means that the site equals your initial deposit, giving you double the amount of money to play with.
Some sites take it further by providing Matched Deposit Bonuses of as high as 300% rather than the standard 100%, as they look to get an edge on their competitors.
The second common bonus offer at online bingo sites is Free Tickets. These are usually for new players and let them get used to playing bingo before having to deposit any of their own money.
You may even start winning with these free tickets!
Hopefully that has given you all the information you need to start playing bingo. You won't regret giving this game a go.