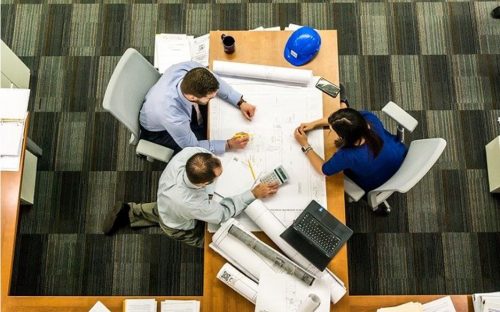 The only way to lift you from your financial position is business. Business can do wonders for you. You never lose in business; either you win or either you learn. There is always a second opportunity. The climate of business is changing all over the world, including Ukraine. It is the best chance to start a business in Kyiv. There is great ease of doing business here in Ukraine now. Because of great opportunity, many investors all across the world are moving their businesses to Ukraine. From the last few years, the registration procedures for businesses in Ukraine have been improved amazingly.
Bank Accounts
Whether you are a resident of Ukraine, Kyiv or not, there are several kinds of personal bank accounts that you are allowed to open; these are given below:
Regular accounts in local currency in the form of current and saving accounts.
An account termed as the Investment account. You can only open this account if you have done some investment in the country.
Keep in mind the rules while going for opening the bank account in Ukraine
There are certain rules for every bank in Ukraine that you must need to keep in your mind. Always read those rules before you open the account. Try to open an account that corresponds to the type that suits your need. Banks impose certain limits in Ukraine that always go through those limits carefully.
A new company
There are a lot of different types of structures of businesses available in Ukraine. If your business is small and mid-sized, the most suitable type can be an LLC company. Here are some important points regarding LLC company.
It takes almost 2-3 working days to open this type of account if your documents are ready to go.
To complete all the necessary documents, contact GT Invest Ukraine. If you are starting a business in Kyiv, contact them.. It is a well-known company that help you to prepare all the documents and procedures in Ukraine.
The director of the LLC company must have the legal documents of residency in Ukraine.
A local registered address of the business is needed.
All these services should be achieved by contact with a reputable business startup company as it ensures accuracy and ease in a startup.
Permit for work and Residence
A residence permit is a legal license to live in Ukraine. A work permit allows you to work in different life departments within Ukraine. Both of these permits are provided to foreigners in Ukraine.
If you want to open an LLC company in Ukraine, Apply for
Work permit, the processing time for the application is about a month.
Residence permit, It can take from 15 to 25 days.
It is subject to the application that when your application will be accepted or whether rejected.
Real Estate
It is one of the fields where most of foreign investors invest. The real estate market is quite mature in Kyiv now. You can invest in real estate without any major difficulty. The deals from person to person are according to the civil laws of the government. The commission of real estate agencies in Ukraine is 3-4 percent, which is quite okay.
---
Interesting Related Article: "How to Start a Business: 6 Legal Requirements That You Should Know"