What do Evan Spiegel, Sergey Brin, Mark Zuckerberg, and Michael Dell have in common? They all are outstanding entrepreneurs. They all are billionaires. And they all started their businesses in college.
There are also examples from non-tech fields, like that of renowned music producer Rick Rubin or a cookie magnate Seth Berkowitz, who also started their careers during their student years. They both, as well as the tech moguls mentioned above, worked literally from their dorms in the beginning.
So, if they could do it, then why can't you? If you think you have what it takes to be the next successful entrepreneur but don't know where to begin, this guide is for you. Read on, and we'll tell you how to start a business right from your campus.
Determine Whether You Are Ready 
Eager to start? Hold on for a while because there are some things you need to consider before you get to work.
Why do you need it? 
Firstly, you have to define your goals. Sometimes, your own business is not what you really need to achieve: if you need money, you can get it by finding a job instead. A startup is not something you can treat lightly, so be honest with yourself.
Can you spare enough time?
This is a crucial question because business is a huge time-eater. Surely, useful Internet resources like online paper writer which is a blog on essay writing, can help you do your assignments faster. But if you also have other responsibilities, such as a family to provide for, that makes things more complicated.
Can you invest enough money? 
We all know success stories of people building their businesses from scratch with practically no startup capital. But more often, you need to invest something in your venture before it starts to pay off. If you're not ready to do that, then entrepreneurship just might not be your cup of tea.
If you've figured out all the answers and still want to try your luck, let's move on. Here's what you need to do.
Find an Idea 
Every successful business starts with an idea. Contrary to popular belief, it shouldn't necessarily be innovative, but you need to have a clear understanding of what exactly you want to do.
There are plenty of ideas for student startups out there, and you can browse through them for inspiration. Yet, the best way to find the one is to look inside. Think about what you really love to do, define where your expertise lies, and then contemplate how you can make a business out of that.
Run a Test
After you settle on an idea, test it. Talk to someone you trust – relatives, friends, maybe even your instructor. Listen to their comments and make the necessary adjustments.
At the same time, don't rely too much on other people's opinions. Remember that the final decision is always your own – yet, in business, mistakes may cost you dearly. So, the best way is to find a balance.
When your idea is more or less shaped out, you can begin testing it on possible customers. Ask your fellow students if they'd like to use your product or service, create opinion polls on social media, and use any other channels to find out what people outside of your close circle think.
Write a Business Plan
Now, it's time to get to writing. Before you begin doing anything, you need to work out a business plan – a document where all the critical points related to your business will be highlighted.
Typically, a business plan should contain:
an executive summary;
an overview of your company;
an industry, customer, and competitive analysis;
a marketing and operations plan;
a financial plan.
There are also plenty of business plan templates available for free on the Internet. If you have any doubts regarding your ability to get things right at this point, it may be better to find a consultant.
Raise Funds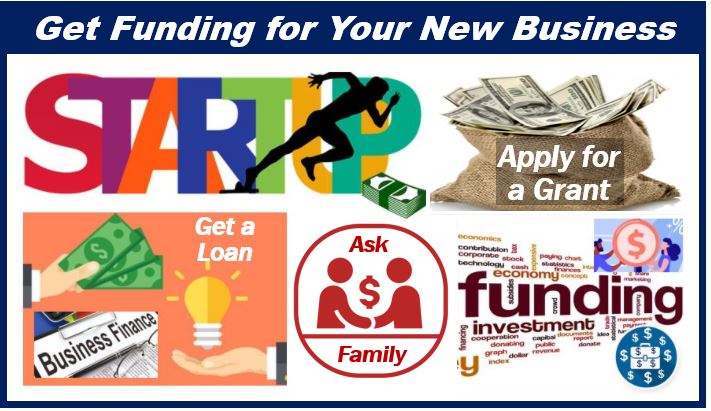 The critical step for any startup's success is finding the money to fund it. For small student enterprises, there are three main ways to do it:
invest your own money;
ask your relatives for a loan;
take part in competitions and/or try to win a grant.
Surely, you can also try to take a bank loan, but this is not recommended for such ventures, especially if you also have a student loan to pay.
Set Priorities and Make a Schedule 
So, you've got the plan and the funding. However, to make things work, you have to… work! To do that, you'll need a lot of time, energy, and discipline. Finding these won't be easy when you also have to handle the stress of performing your academic duties within the set deadlines.
Therefore, time management is key. Make monthly, weekly, and daily schedules and stick to them. If you can't do that for days on end, you may need to take a break and hone your organizational skills first.
Build a Team
Even if you're perfectly organized, things might get out of control at a certain point. There can be two reasons for that: either your enterprise was a bit too large-scaled at the outset, or it has grown so over time.
In any case, you won't be able to cope alone anymore. So, you can either sell out and create a new startup, or begin building a team to help you manage. Generally, both ways work – the choice is yours to take.
The Bottom Line 
Here was how to start and grow a student business in a nutshell. Coming back to where we began, entrepreneurship is not an easy path. It's definitely not for everyone.
But if you've got a genuine interest in business and can handle developing your venture and studying at the same time, you will sooner or later find your way. Just remember to stay resilient, wise, and true to yourself!
---
Interesting related article: "What is a Startup?"