The clothing business has grown not only in America and Asia but also in different parts of the world. There are different approaches to be considered when planning to start a personal clothing business such as the Stylecaret.
1. Have a specific Niche
The clothing industry is large and with various categories to choose from. Hence it is vital to find a niche that one is passionate about or has a need that covers a gap in the industry. To get a desired niche in the market.
Doing research in the clothing industry will assist to know where it is best to tap from. If it is women clothes, your niche can be in terms of the plus size women, the tall women, young girls or you can accommodate women in general.
2. Have a budget
A budget will assist in knowing the amount of money that will be required for the business. Depending on the niche chosen, the budget amount may vary in terms of expense. Having a well-structured budget that is planned out for the whole year will assist in focusing better on the business.
Business starters are advised to start with small budgets as they gradually increase to large ones. After all, a business that grows well is one that goes from one level to another in small steps, until it gains momentum making profits with significant growth.
3. Write a business plan
A business plan is important for reference. It assists also to know what is next for the business from one level to another. It is key to the success of the business. Through the business plan, you know what the business aims to accomplish. And how the business will accomplish its success. The business plan should be detailed and expansive in that it covers all the important areas. It should project the company description of the product offered to the financial projections.
The adaptability of the business plan is most important since the clothing business shifts faster these days where e-commerce has been fully utilized by the consumer. Therefore, having a solid business plan that creates space in case of any turnover in the industry becomes a blessing to you rather than a curse.
4. Develop your design
Designing clothes for your business is an important and exciting step for every business owner. It ensures that the size and fit for the startup are right. Having 10 to 15 pieces is a good amount for the initial collection of the business.
The design should be unique but not far off from what the competitors are offering. Therefore, doing some market research will be of great assistance in this step. In fact, having to search through quality material that complements your design is crucial. This will ensure that you do not deviate from your goal, budget and branding needs the desire for your startup.
The uniqueness of the design will be of great impact to the branding and marketing of the clothes to the customers.
5. Know the target market
Have a clear understanding of who your target market is crucial when starting a clothing business. This includes their lifestyle, age, income level and how convenient your retail stores are and the current need they prefer in clothing. Doing research on your competitors to know how they cater to the target market will put you on par with them.
If you are really interested in starting a clothing business, invest time online and garner ideas all over the world on how to satisfy your consumers. Social media sites have ensured that you can post ads for your business and create pages like on Instagram and Facebook to advertise your work.
6. Sourcing the right manufacturer
Next up, is choosing the manufacturer that will be able to represent your brand well and understand the goals you want to attain. The manufacturer ensures that your clothing comes to existence. Unfortunately, when starting a clothing business, having everything sorted and running through and the manufacturer cannot produce your desired specifications is a demerit.
This will only demotivate you and lose the meaning of having the business at all. The most convenient solution is to find a manufacturer who understands your idea. You can choose from different printing styles, such as Direct-to-Garment printing (DTG). DTG printing is excellent for quality printing and lasts longer than other printing methods. Selecting a manufacturer should take into account the following factors:
Affordability
Trustworthiness
Quality and quantity of work
Number of referrals
7. Fund your business
As a beginner in the industry. If your personal savings are not enough to fund your business. It is wise to get funds from friends and relatives instead of getting a loan. This is a safe way for you are not sure of how the business will be if you take a loan. Crowdfunding is also an option a lot of people prefer. Plus, it has awesome merits for the same audience will give a response to your clothing business. Through this, you are able to perfect your business and you can get ready for the market.
8. Marketing the business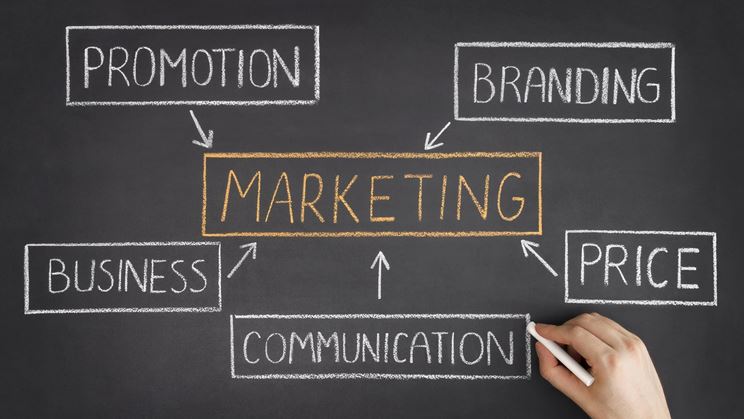 Marketing can be done both physically and digitally. After all the above steps are followed through. Marketing will help your brand be known to the public. These days, social media channels to offer a free marketing platform to entrepreneurs.
Facebook, Instagram, and WhatsApp are the main accounts commonly used by business people. They are able to offer one on one connection with the client and you can view your competitors and how they deal with their clients. The secret to having a successful marketing strategy is consistency and that the brand is well represented.
Conclusion
When starting a clothing business, understanding customer motivation is important for your brand. Since the fashion world shifts from one season to another. Ensuring that your brand is able to withstand any challenges ahead is a great way to retaining customers and growing the business.
Continuous research, improving on branding ensures that the business grows steadily as it makes profits. Gaining information from competitors will help in low sales seasons cause the sales may not flow as expected.