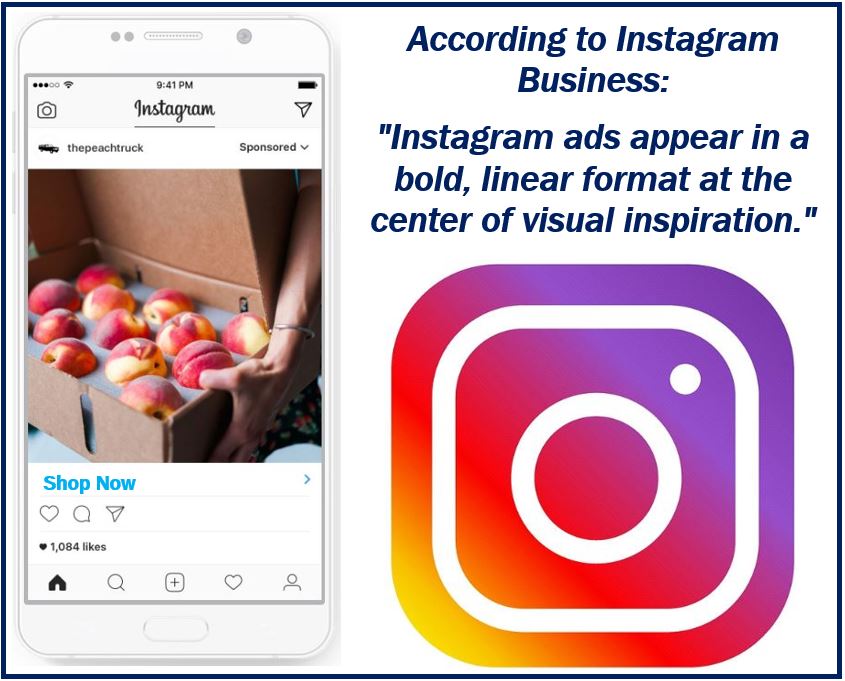 What makes Instagram ads a no-brainer? Simple, the engagement it provides is higher than any other social media platform. But, can you just wake up some morning and start with Instagram Ads? Nope. It is not that easy, and when there's a certain amount of money involved, it's always wise to start with basic research so that you are familiar with the procedure before you make the final dig!
Now, here is the thing, how will you create your Instagram Ads? If you are thinking that it is really complex with a lot of details to bear in mind, trust me, it is not. In fact, if you have been using Facebook Ads, it wouldn't even require a stand-alone setting with a different process. You can leverage the benefits of both with just one platform. Here's a step by step guide on how to do that:
Note: Before you start with Instagram ads, make sure you get some real Instagram followers on your profile. This is not compulsory, but having a decent number of followers builds authority.
Linking your Instagram Account with your Facebook Business profile
Why would you go through the hassle of creating ads separately in each of the social media platforms when Facebook Business Manager serves you with a single roof platform for both Facebook and Instagram? Here's a quick step by step guide on how to link your Instagram account to your Facebook Business profile:
Step 1: Go to your Business Manager option in your Facebook Business Profile.
Step 2: Go to Business Settings, select Instagram Accounts or add a new one. Fill the required details and click on Next.
Step 3: You will be taken to a new page where you can add your Instagram Account. If you have multiple accounts, you can also add them!
Get hold of your objective
For starters, let us begin with how would you do that.
Step 1: Go to the Ads Manager option and click on +create.
Step 2: You will be asked to select the type of campaign – 'Guided Creation' or 'Quick Creation'. For beginners, it is always advisable to go for 'Guided Greation.'
Step 3: You will be directed to another page to select the objective. In the list, you will find various kinds of objectives, such as brand awareness, reach, traffic, app installs, and others. Select the desired objective of the campaign and proceed.
Identifying Audience
You certainly can't expect an ad to be successful if you don't know who your audience is. Facebook offers detailed targeting options rather than just age, gender, or demographic. You are given a chance to be really specific.
You can target customers on the basis of whether they have engaged with your content, downloaded your app, or even visited your website. This helps you identify your potential ready-to-convert consumers or silent viewers. People commonly refer to their ready-to-convert consumers as 'prospects.'
Choose your Ad Placements
When you are ready with your targeted audience, you need to place your ads where they can see it. Here, you are given two options:
Automatic Placements, where your ads will be shown to your audience when they are likely to perform best.
Edit Placements, as the name suggests, you get to pick and choose where your ad appears.
It's time to make your Budget
It is now time for you to make some important decisions. Whether you want a maximum daily expenditure or an ad with a defined lifespan. You also need to determine whether you want to run your ads continuously throughout the day or only at certain times.
Initially,  it is generally better to select cost-per-click advertising. You only pay for the ads that have actually reached their goal. However, it ultimately depends on the goals and objectives of your digital marketing campaign.
Create your Ads
Things are fairly straightforward from here. It is time to create your ads. Facebook won't let you create ads if you do not have a page in the first place, so make sure your Facebook page exists. Facebook and Instagram have a guide for the sole purpose of creating and customizing ads according to your personal specifications and requirements. Make sure you follow all the instructions throughout the process carefully.
The process is crucial, don't lose your focus while you are still creating ads on Instagram. A few more minutes can take you to your dream goal!