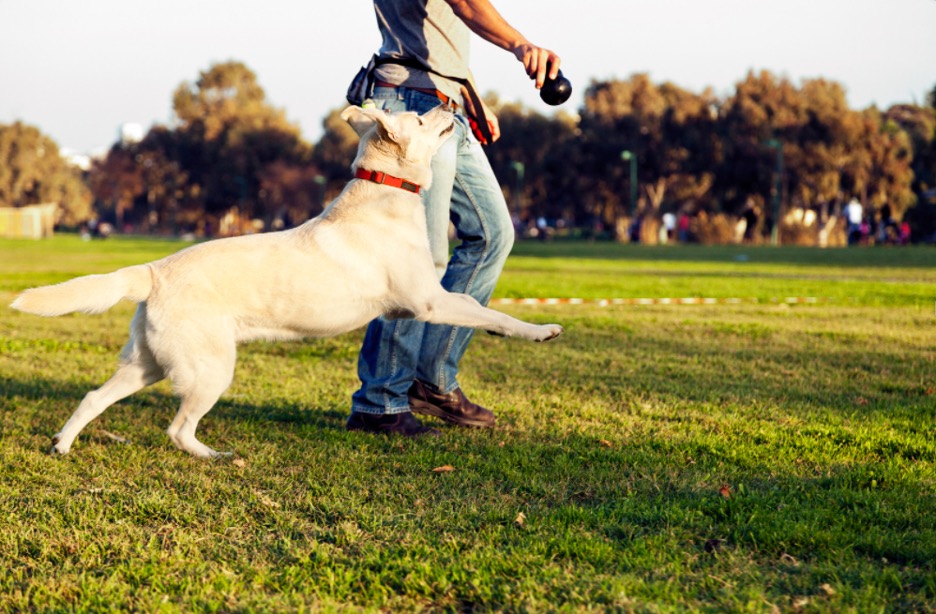 Most dog owners do not have the time or the knowledge to train their dogs correctly. Dog training schools are a safe environment that connects knowledgeable dog trainers with dog owners for a mutually satisfying experience. Some dog trainers work out of their own commercial space while others prefer to go to the dog owner's home and some trainers will work on mutually common ground such as a local dog park. If you are a dog trainer or love working with dogs, there are some things you need to know about starting your dog training school as follows:
You need a Business Plan
Whether you plan to obtain financing from a local lender or to fund the venture on your own, you will need to map out your business and plan for the unexpected. You need to understand the start up costs as well as the ongoing costs around running a dog training school. Most of the start up costs for a dog training business are low but you will need a reliable phone with voicemail and a computer so that you can use a calendar to plan and schedule your classes, have an accounting program to create and send invoices and keep track of your finances. You will have some ongoing expenses too if you plan to lease a space for your dog training school. If you are going to use your own property for this purpose, then you will be able to write off some of your household expenses.
How do you make money with dog training?
Some dog trainers do group classes while others do individual classes or a combination of both. You will need to decide what your rates are for all types of classes and other services. You can get a commitment from people by offering lower prices if they purchase more classes. Most dog trainers are expected to have certain certifications so if you do not have those, that is a starting point, because people need to know that you are qualified and understand how to train their dog. The more certifications you have, the more expertise you have, and this means that you can charge more money to your clients.
What will you Name your Business?
Jot down a few names that come to mind and then research them to make sure that they are not too like other names of local dog training businesses. Choose a name that is not too cute and sets out your business purpose if possible. If you plan to have a website, you will need to research the domain and ensure that it is available for the business name that you choose.
Open a Business Bank Account
Once you have your business name registered, you will need to open a business bank account to keep your business finances separate from your own. If you are just starting out, you can simply keep track of the profits and subtract the expenses from those and claim that on your taxes. A business bank account can be expensive if you are just starting out and do not have any serious money coming in yet. When you start to make more money, a business bank account is necessary because it keeps your business finances separate from your personal ones.
Obtain Business Licence / Permits
To carry on business, you will need to have the proper business licence or permits in place. This will ensure that your local municipality knows what you are up to and will not simply come to your business and shut it down. You will also need a business licence in place if you want to obtain a lease for a business property where you plan to carry on business.
Have a Standard Service Agreement
When a client hires you for dog training services, you should have them review and sign a service agreement. This is a contract that sets out client expectations and ensures that you have protection against nonpayment in the unfortunate event that you need to collect money through legal avenues. Always have a client sign a service agreement if you plan to work together. This will ensure that all parties understand expectations and what services will be provided as well as the amounts to be paid.
Obtain Business Insurance
Insurance is one of those things that no one needs until something goes wrong, and then they wish they had it. Explore your options when it comes to insurance to cover off your risks against property damage, injury, medical expenses, legal actions, and liability. Consider what could happen to your business if you are not properly covered and legal action is taken against you, it could devastate your business.
Learn More About Your Target Market
Knowing as much as you can about your future customers is important. Who are they? Where do they live? How much money do they earn? You should know all these things so that you can effectively market to them and ensure that you are reaching the right audience. You want to attract people to your business that have enough money to pay for the services that you want to offer. You want to be able to make money at your business, not run a charity.
What Skills are Required to Help You Build a Dog Training Business that is Successful?
Every good dog trainer needs to know methods of dog training that do not involve violence. Different dogs respond to different techniques so a good trainer should use several types of training styles. Trainers that are in demand have the credentials that owners are looking for and want in a dog trainer. Owners will research these credentials and then seek out dog trainers with the credentials they want.
Is There Room for Growth?
Since dogs only need to be trained for a certain amount of time and not for their lifetime, as a dog trainer you will need to continually seek new clients. Ask your happy customers to refer new customers to you and advertise once you are in profit to attract new clientele. Most happy customers will be glad to refer more customers to you if they thought that your dog training was valuable. Since dog training businesses are only as successful as the number of dogs that move through them. It is a good idea to open your business near a larger city centre where the larger population of dogs will be located. You could create niche dog classes and special events such as agility training where owners can test the skills of their dogs and have a friendly competition against one another. You could take this one step further and offer agility classes with a serious competition with prizes.
If you love working with dogs, being a dog trainer is a great job for you.  All that is left to do is determine where you will start your business and where your clients are. It has been said that if you do something that you love that you will never work a day in your life. As a dog trainer, you can work on the certifications that you need and then add to those some speciality certifications that other trainers do not offer. Once there, you can even niche that down to training dogs for working with people who have disabilities. Dogs are special and the people that own them want them to be the ideal dog. It is your job to train the people to work with their dogs so that they become the dog they have always wanted. A dog that does not know how to behave is not a great pet and it is the dog trainer's job to change that for the better. By training dogs, trainers are training the owner to better understand the dog and its needs.
A good dog trainer loves dogs and wants the best for dogs by ensuring that they make a solid connection with their human. If you plan to start a dog training business, make sure that you check out your local competition and ensure that you offer something that is different than what they offer. Competing against established businesses can be difficult and is not advised. If working with dogs and having a dog training business is what you truly want to do then there is no time like now to get started. Follow the steps laid out here and don't be afraid to talk to competitors to find out what their prices are and what market they target.
---
Interesting Related Article: "How to Start a Dog Training Business?"