With a projected market size of almost $30 billion by 2025, the CBD industry remains one of the fastest-growing business sectors globally. The passage of the 2018 Farm Bill has sparked this massive demand, and there are no signs of this trend dropping any time soon. 
Yes, the big CBD brands continue to dominate the scene, but if you truly believe in business opportunity potential, why should this discourage you from claiming your slice of the proverbial pie?
Given our extensive knowledge of the CBD market and upcoming industry trends, we have decided to share the essential steps to start your own CBD brand. Let's go through an overview of how you can get involved in this business, including the average startup costs and some of the common challenges faced by CBD entrepreneurs. By the end of this article, you'd have a better understanding and realistic expectations of what it takes to launch your own CBD brand. 
4 Steps to Start Your CBD Brand
Joining the CBD market can't be done overnight or on a whim. It requires careful planning and solid determination because of the remaining gray areas of industry and the stiff competition you begin operating.  
As a guide, here are the four main steps you'd have to take to establish a successful CBD brand:
Familiarize yourself with the CBD industry

Prepare a business plan

Secure the capital for your CBD business

Carry out the activities outlined in your final business plan
Step #1: Familiarize Yourself with the CBD Industry
Cannabidiol—better known as CBD—is an active compound found naturally in the hemp plant. Though limited objective studies on its purported therapeutic and medical benefits exist as of now, millions of satisfied CBD users attest to its effectiveness and safety as a natural wellness alternative. Even the WHO (World Health Organization) has declared this cannabinoid as generally safe to use. 
CBD's popularity is second only to THC (tetrahydrocannabinol), another major cannabis compound. However, the primary advantage of CBD is its legality on the federal level. Because CBD does not cause intoxication as THC does, the FDA (Food and Drug Administration) allows the manufacturing and selling of CBD products as long as the THC content of an individual product does not exceed 0.3% of its dry weight. 
The gray areas in the CBD industry begin to appear when you examine this federal regulation versus state laws. 
The FDA has approved only one CBD-based drug—Epidiolex—as of now. That means no other brand may advertise its products through health claims. You can't market CBD as a dietary supplement or food additive, too.  
You might be wondering why thousands of existing CBD products don't observe these prohibitions, though. Such a prevalent irregularity has happened because of two reasons:
Inconsistent state regulations on CBD

No further action from FDA other than sending warning letters to CBD companies that have made health claims
If you're comfortable operating a business given these conditions, then go ahead to the most critical part of your startup CBD brand: the business plan.
Step #2: Prepare a Business Plan
Best-selling author and lecturer Dale Carnegie once said, "An hour of planning can save you ten hours of doing."
That holds for creating a CBD brand of your own. Developing a business plan would likely take you more than an hour to finish, but all your time and effort spent on this will pay off once you've got your business up and running. 
A standard CBD business plan consists of the following elements:
Market Research and Analysis
For this section, indicate the key figures that describe the current and future situation of the CBD market. Include information about your potential competitors, target customers, and projected growth rate in the industry. 
Brand Identity
Try your best to select a niche that will make your CBD brand stand out. Create a name that reflects the mission of your business, and describe your vision for the brand briefly. Don't forget to specify if you want to be a brand known as a CBD manufacturer, distributor, reseller, or hybrid since it will matter down the line. 
Product Range
Specify the types of CBD products that your brand will sell. Use the data from the market research to justify your picks. For example, you have decided to focus on CBD skincare products because the latest survey indicates that a large portion of your target customers wants to try CBD topical soaps, bath bombs, creams, and lotions.  
Source of Materials
You don't have to sign any contract with a hemp or CBD supplier at this point, but you must have an idea where you could source high-quality materials that meet the federal regulations on CBD products. Reach out to these suppliers, and try to get a ballpark figure on how much their products will cost you.  
Mode of Selling
At the moment, most CBD startups go for e-commerce platforms, such as Shopify and BigCommerce, rather than physical retail stores. Some combine these online and offline approaches, but doing so would significantly increase your capital requirements. 
Pricing and Shipping
Refer to the market research again and pinpoint where you will position the brand in the pricing spectrum. Align the prices with your brand identity and your selected product range. If you're planning to use e-commerce platforms, consider how your CBD products will be shipped and delivered to the customers. 
Marketing Strategies
Regardless of your preferred selling approach, you must think about ways to grow brand awareness, attract customers, and develop brand loyalty through various channels, such as a brand website, social media ads, printouts, or hiring influencers. Identify the ideal marketing platforms for your CBD brand, and describe how investing in those marketing channels can contribute to achieving your marketing goals. 
Financial Requirements
Provide a breakdown of the estimated costs of launching and managing your CBD brand. As a reference on how much you will need to prepare, check out the general expenses incurred when starting a CBD business:
| | | |
| --- | --- | --- |
| Type of Expenses | Level of Importance | Average Cost |
| Permits and Licenses | Required | $350.00 |
| Business Insurance | Recommended | $1,500.00 |
| Legal Services | Optional | $10,000.00 |
| Business Software | Recommended | $1,000.00 |
| Website | Required | $2,000.00 |
| Retail Store | Optional | $2,500.00 |
| Initial Inventory | Required | $2,000.00 |
| Advertising and Marketing | Required | $1,500.00 |
Table 1 – Average startup costs of a CBD brand 
Note that these costs will vary according to each state and the scale of your operations.
Regardless of whether or not you'd present the business plan to a potential investor, prepare a comprehensive plan for your CBD brand so that it could serve as a guide and reference point when you carry out the preparations for your launch. 
Step #3: Secure the Capital for Your CBD Business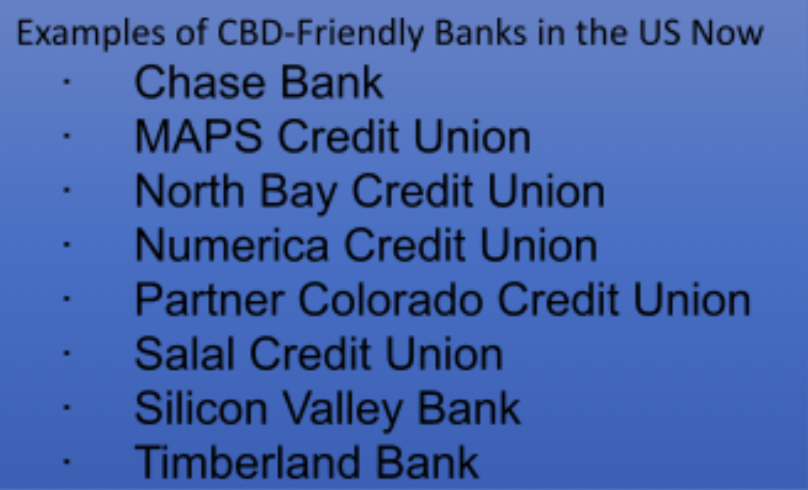 Most sources of third-party financing still consider CBD as a high-risk industry. The gray areas we mentioned earlier, along with the remaining negative connotations about cannabis products, make it difficult for many to get approval for their business loans or even open an official business account for their CBD brands. 
Though there aren't many at the moment, CBD-friendly financial institutions and angel investors could be viable options for wannabe CBD entrepreneurs who don't have enough funds to start their brands. A riskier approach is to take a personal loan, but we recommend putting this as a last-resort option to prevent accumulating large and unmanageable debts under your name.
Step #4: Carry out the activities outlined in your final business plan
Once you have the necessary funds to start your brand, the next step is to implement the final version of your CBD business plan. You might have made changes along the way—for instance, if you have realized the more significant potential of CBD edibles compared to CBD skincare products, or if you have to make some adjustments to match your working budget. 
Below are some helpful tips to keep in mind at this stage:
Obtain the Right Licenses and Documents Before Operations
Avoid getting the wrong kind of attention by applying for a business license and requesting a TIN (tax identification number) or EIN (employer identification number) from the IRS (Internal Revenue Service).
Be Selective of Your Hemp Suppliers
Ask for COAs (certificates of analysis) from independent and reputable testing labs to guarantee the hemp's cannabinoid profile and purity. Remember, the government may not be highly regulating CBD right now, but many customers have learned to become more discerning when evaluating a CBD brand or product. 
Invest in your CBD Brand Website
Think of it as the storefront that millions of potential customers first see when they look up your brand or niche. If you don't have any experience building a website, consider hiring a professional to do the job for you. Don't forget to include the following critical details about your brand and products, regardless of whether the website is merely informational or transactional:
Business credentials

Complete and accurate product specifications, including prices and COAs

Attractive and high-quality product photos

Official contact information
Establish Your Discount Programs and Free-Shipping Policies
Whether you're a new player or a veteran in the CBD market, most customers compare the discounts they could get from different brands before making a purchase. Shipping fees matter a lot too, so consider in your product costing the optimal threshold for the customer to get free shipping for their orders.
Keep Tabs on CBD News, Legal Developments, and Research Studies
The CBD industry is well-known for being rapid-paced and unpredictable. Stay on top of changes that could affect your operations and marketing to avoid making costly mistakes or warning letters from the FDA. We suggest subscribing to our newsletter for a more convenient way of receiving essential updates about CBD and other cannabis-derived products.
The Future of CBD is Bright
We encourage aspiring entrepreneurs to consider joining this industry and starting their own CBD brand despite the difficulties and risks. The growing demand for CBD and the widening acceptance of cannabis in the US promise high returns and exciting prospects. 
Our four-step process to launch a CBD brand serves as a general reference, but feel free to modify it depending on how you envision your business will be when it reaches its peak. Refrain from taking shortcuts or cutting corners because you will expose yourself to more significant troubles in the long run.
---
You may be interested in: Strategies on How to Increase Your CBD Sales Online