Starting your own recruitment agency can be an exciting prospect, but there are many different things to consider to make sure you are successful. The first year or so can be crucial in getting things off the ground and staying afloat, so it can be helpful to look out for advice and insights along the way.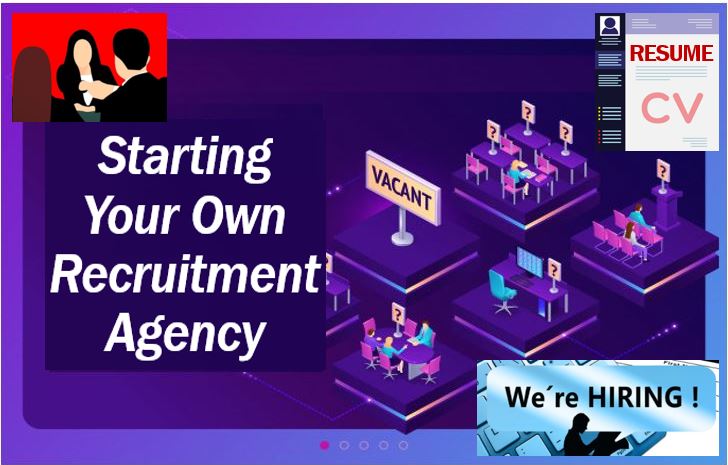 Being the owner of your own recruitment agency is a great accomplishment, but here is some additional advice from New Millennia to ensure you stay on top.
Do your research
When starting out, it's important to make sure you understand your industry and the industry that you're hoping to recruit within. It's helpful to have experience or knowledge in the specific sector, as your clients and candidates will be relying on your expertise.
Keep an eye on the industry you're recruiting for and look out for any shortages in talent that might give you an opportunity to fill the gaps. You should also research your competitors and see how their approach is helping them to success.
Have a clear business plan
It's important to understand what you're hoping to achieve through your new recruitment agency. Consider creating goals that you can work towards, including both short-term and long-term goals. This can help you stay on track and hold yourself accountable, especially if you are your own boss!
Having a clear plan for how you want to drive the business forward can keep you motivated and give you a direction as you begin to grow your agency.
Don't underestimate marketing
Marketing can help to get your name out there and begin to grow your customer base, and luckily it doesn't have to cost you a fortune. Consider what marketing platforms would be best suited for your agency, such as Linkedin or Instagram. Similarly, take some time to put some effort into your website, ensuring you have the best chance of appearing in search engine results.
Having an ongoing marketing strategy can keep you at the forefront of people's minds and ensure you become a memorable recruitment agency for your chosen industry.
Stay in control of your back office work
Your time will likely be taken up with dealing with new clients and candidates, making sure you match the right talent to the right job. It's important to remember that amount of back office work that will be required to keep your agency afloat. Back office work can include payroll, processing timesheets and invoices and any other administrative tasks that are crucial for keeping everything running.
Consider whether you can keep control of your back office work by hiring someone in-house, or finding the right outsource partner to support your needs.
Consider if you need recruitment finance
Placing your candidates is a great feeling, but sometimes you have to wait to get paid which can raise the risk of a cashflow problem. Recruitment finance can help to bridge the gap to make sure your finances are looked after and ensure you get paid as soon as you've made a placement.
This can also free up your time and resource to continue growing the business and focus on your business objectives, instead of worrying about potential cashflow problems.