After the successful IPO of Casper Inc,mattress startups have started getting a lot more attention from a wide range of audiences. From traditional showrooms and scattered physical stores, selling mattresses is now all about getting clicks and shipments right. The online mattress industry opened new opportunities not only for mattress companies but also for online marketers and consumers.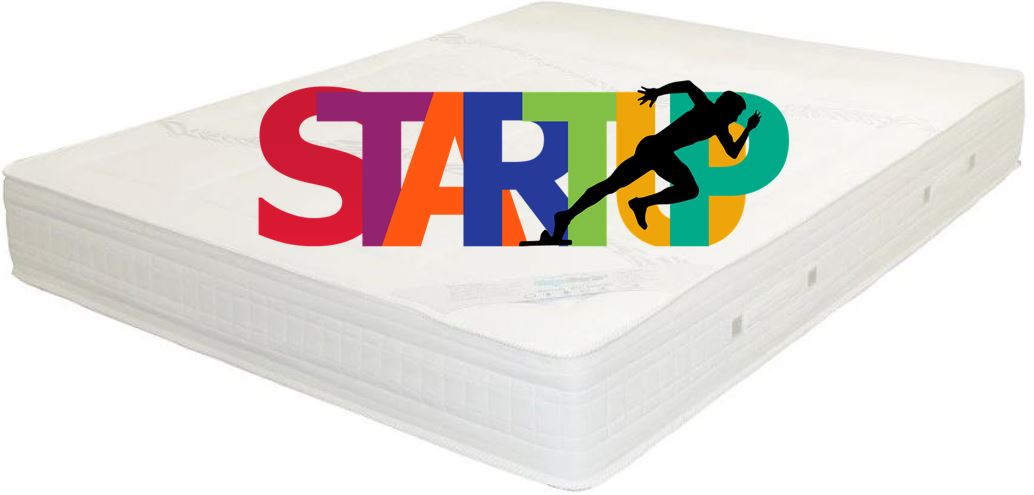 The number of companies and brands in the market has increased manifold in the last few years. Casper and Leesa are two of the most notable companies that have successfully shattered boundaries in the mattress industry.
 How do startup companies disrupt the mattress industry?
Judging by the fast adoption by online customers, it looks like convenience and price play a pretty huge role in the market. According to Jeffrey Galak, a marketing professor at Carnegie Mellon University, the cost of starting an online mattress company is "next to zero".
"Some startup companies are not simply online retailers that offer hassle-free mattress shopping. These companies design, craft, and manufacture their mattresses either in their headquarters or overseas. Some also seek a partner manufacturer to work on their products then put their logo and promote them. With the help of social media, these online startups can reach a wide range of audience even with a single ad. Fortunately, promoting social media feeds work for them according to Linda Jones, a sleep expert at Mattress1000, a mattress review aggregator.
To make things even more interesting, some companies also incorporate AI in various mattress models. From the traditional innerspring mattresses, using AI is no doubt a smart move to help customers monitor their sleep better. With additional options to grab, the online mattress sales doubled up from 5% in 2016 to 10% in 2017. In 2019, it almost reached up to 12% of the $15 billion retail mattress market. Furthermore, the mattress market is expected to become a $22.8 billion industry by 2025.
Casper Sleep Inc.

Casper, a New York-based company is one of the biggest names nowadays that raised $55 million for business expansion. This startup confirmed its $55 million new round at a $550 million valuation that includes celebrity investments to expand. Rounding out the round's new company investors are Tobey Maguire, Scooter Braun, Adam Levine, and Leonardo DiCaprio along with Pritzker Group Venture Capital.
According to one of the investors in Casper, the company's focus is on the benefit that the products can provide. Consumers want to buy something better because "they're buying into a set of values." Thus, the company doesn't only aim to create an impact in the mattress industry with its market value. Casper also wants to expand its market value by "creating sleep as a lifestyle category."
Leesa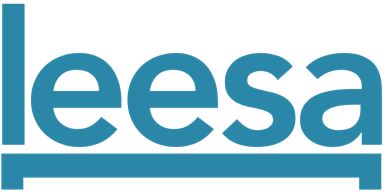 Even Leesa, another company that sells luxury mattresses online raised $9 to disrupt the traditional brick-and-mortar industry in Series A. The company prides itself on offering a convenient direct-ship mattress shopping alternative and the leading social impact program. Hence, its social-minded approach raised $23 million in a Series B from huge names like Blake Mycoskie and John Replogle.
Just so you know, Mycoskie is the founder of TOMS shoes while Replogle is the Seventh Generation CEO. According to a co-founder and CEO of Leesa, David Wolfe "We are humbled and invigorated by the extraordinary response Leesa has received in such a short period, and we are excited to use this round of funding to broaden our reach to customers and influencers alike as well as expand into the retail category,"
Compared with the typical innerspring mattresses sold at brick-and-mortar stores, the mattresses from these online stores are compressed and vacuum-sealed. Each mattress is delivered in a compact shipping box to make it easier to carry around, especially in apartment buildings. Since most of the social media users nowadays are Millennials, online mattress shop sales come from younger shoppers.
If the average owners replace their mattresses after 10 years, these younger usually replace theirs after 6 years or less. "Younger consumers have been kind of conditioned to replace their phone after a couple of years regardless of whether the phone is still functional or not," said Ryan Trainer, the International Sleep Products Association president. They want to get the best and the latest products available such as good mattresses.
Increased Markups
Unfortunately, one of the main reasons why customers shift to these startups is the increasing price of mattresses. The traditional business model of the mattress industry involves marking up the products multiple times until they arrive at retail stores. These markups include the original manufacturer's profit and the retailer's profit. Just like any other business that involves retailing, retailers also need to make a profit after buying from the manufacturer.
Of course, the only way to do this is to increase the products' original price. Besides, retailers also have other factors to consider when calculating markup prices like utilities, rent, insurance, etc. Without markup on their products, retailers won't be able to make a profit to keep the business running. If you think that's all, there are also sales commissions to consider. Aside from the minimum pay, salespeople also get a commission to compensate for their sales.
Appealing Terms
If you add up all these factors, the total markups that customers will shoulder can become overwhelming. Therefore, one of the aims of online startup companies is to offer more affordable options by cost-cutting. No more middlemen to deal with and hassle deliveries that require huge fees. Instead, most startups adopt the bed-in-a-box concept to overcome the challenges of selling mattresses nationwide.
From foam to innerspring and hybrid mattresses, this concept helps reduce the huge cost and struggle of delivering mattresses. Guess what, most of them even offer free in-home deliveries and free set-up. "Depending on the brand and model of the mattress, the terms on refund and length of free trial nights vary. Still, customers can try the mattress for a certain period and decide to keep it, have it replaced, or refunded.
Since we're talking about online shopping, customers can save more time and energy than walking in one store after another," says Sam Bourgan, co-founder of NewsWatchNGR, a news and reviews portal. Shopping online allows customers to browse mattresses from different brands and retailers faster. For those who already have a certain brand in mind, some companies also have an official site where customers can shop.
As more customers become aware of the perks of online mattress shopping, the sales are bound to increase. Without middlemen on the way, customers can also save more money for shouldering fewer fees.Many startups even provide customer-friendly options like free shipping, returns, pick-up, plus longer night trial periods and warranty. Together with the innovative bed-in-a-box concept, the shipments and delivery of products also became smoother and faster. As technology evolves, these companies will continue to disrupt the mattress industry and offer more benefits along with new features.
Video – What is a startup?
_____________________________________________________________
Interesting related article: "The economic cost of poor sleep."