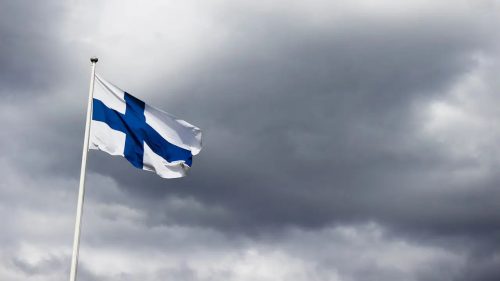 Finland is a Scandinavian country with a population of 5.5 million. Although gambling in Finland is legal, the state controls the monopoly on both online and offline gambling. Private companies cannot operate in Finland, while the entire gambling is under the watch of a "3+1". According to netti-kasino – an online casino portal in Finnish, the entire gambling was divided between three state entities: Oy Veikkaus AB, RAY, and Fintoto Oy, but today, all three are operating under one company called Veikkaus. For instance, the top tier of the Finnish football league is called Veikkausliiga.
Gambling has a longstanding tradition in Finland. Since the 17th century, it has been a part of the country, and even though it was banned for 18 years between 1899 and 1917, gambling became legal again in 1917.
Online gambling in Finland started in 1996 when the first web casino appeared. In 2007, the first operator that offered a full list of bingo and casino games was PAF; however, that didn't go well with Raha-automaattiyhdistys (RAY), who thought that its monopoly is infringed by another operator. Still, RAY acknowledged PAF as the Internet gambling regulator, and in 2010, launched its own website casino.
Finland isn't allowing international operators to do their business in the country, but Finnish citizens can deposit their money to the online gambling sites from abroad – there are no restrictions on that. That said, the country's law will not forbid Finnish players from playing at the most popular world and European betting sites, but they still didn't allow those companies to advertise in Finland.
European Union put Finland under a lot of pressure because of the country's legislation on gambling and monopoly which is not typical for the rest of the EU. Even though the European Union was persistent in its attempts to change Finland's mind and to allow other gambling companies to operate aside from those aforementioned "3+1", Finland stood its ground on the matter.
The popularity of online gambling is on the rise, not only in Finland, but in the rest of the world, so the bettors are looking for better offers, promotions, and bonuses from the websites abroad. And given that Finns are not restricted from playing at sites outside of Finland, the players from this country started to ignore domestic operators. In response to that, there are now more and more Finnish casinos to be found online. The Veikkaus casino entity revealed its plans to invest a lot of money in online gambling, in order to compete with international operators.
Extensive gambling on international sites is definitely not a good thing for the local operators, but the increase in competition it's excellent news for gamblers from Finland. With much more options than before, the Finns now can allow themselves to choose when it comes to online casino gaming. That's why the response from local operators is expected in the next few years, which could be crucial for online gambling and gambling in general in this northern country.
---
Interesting Related Article: "Online gambling market: what players will choose in 2022?"