If there is one thing that the entire gambling industry had proven in the past decade is that it can adapt to the changing times–no matter how fast-paced it can get. Thanks to technology and the internet, gambling had evolved and was able to remain afloat despite the changes and the challenges the times had brought to it, through online gambling.
Online gambling is a huge industry, and online casinos in the US are no different. Currently, the total value of online gambling in the whole world is at almost $60 billion. By the year 2023, it is expected to reach more than $90 billion in value, with a projected growth rate of 14.78% until the year 2025.
Modern technologies such as the integration of IoT, usage of cryptocurrency, and wider blockchain implementations, as well as the use of VR and AR tech in games, are expected to further give a boost in value to the entire industry of online gambling.
In the United States, the Wire Act of 1961 had been the basis for gambling regulations for the longest time. However, since it was drafted long before the time of the internet, it lacks specific provisions when it comes to online gambling. This is why, in 2011, the Department of Justice had allowed each state to pass its own proposed rules and governing regulations when it comes to online gambling activities.
So, which states in the US is online gambling legal? Here are the things that you should know.
Which states allow online gambling?
It is important to understand that gambling laws in the US only work on a federal level, which means that specific regulations can vary from one state to another.
New Jersey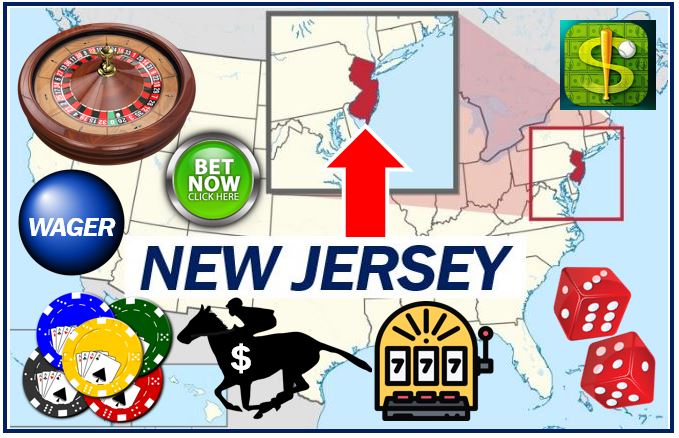 The New Jersey Division of Gaming Enforcement is responsible for the regulation of online gambling in the state, and it is one of the first states to open its doors to this industry, enjoying millions of dollars in annual revenue.
Pennsylvania
Regulated by The Pennsylvania Gaming Control Board, the Keystone State implements almost the same policies that New Jersey does.
Michigan
The state's Lawful Internet Gaming Act allows most online betting as well as online sports betting in the state, even that for fantasy sports.
West Virginia
The West Virginia Lottery Interactive Wagering Act of 2019 opened the state into allowing mobile slots, table games, and even online sports betting.
Nevada
While you may expect Nevada to have the most open regulations for online gambling, their current laws do not allow playing online slots. However, betting on horse racing, online poker, and other selected sports is allowed.
Which states do not allow online gambling?
Here are the states that are in the process of fully legalizing online gambling in their respective jurisdictions. While they are technically "in the process," the thing about passing laws is that it can sometimes take time and may sometimes even take more than one administration before finally getting passed.
California
Connecticut
Indiana
Illinois
Massachusetts
New York
Nevada
The grey area of offshore online gambling
If for some reason you are in a state that does not allow online gambling, chances are you can still play online legally through offshore sites. However, this is a grey area of uncertainty that needs to be trodden carefully. In some cases, certain state-specific laws may also disallow online betting even through providers or sites that are not based within their state. However, most do not pay too much attention to this for you to even worry about it.
---
Interesting related article: "What are games of chance?"