It's time to replace your front door, but don't know where to start? First of all, it is necessary to determine the characteristics of a suitable model. Strength, durability and maintenance are not a complete list of requirements for a worthy door.
A wide assortment allows you to choose a model to your taste and complement the exterior of your home. So that the decision made doesn't bring unpleasant surprises, the search for options begins with the choice of high-quality material. Today, wood and steel are especially popular in the market.
Care and Maintenance
The visual appeal of models plays an important role, so you should think in advance about how to maintain the original qualities. To answer this question, you should seek advice from specialists who know everything about the door care and maintenance.
If you prefer wooden entry doors, pay attention to some design features:
you can hide damages by grinding the surface;
colour change requires the use of special paint or stain;
regular inspection is required to maintain the strength.
Ditching natural wood and buying a steel door seems like a pretty tempting idea. In this case, it will not be possible to completely avoid any inconveniences. Repairs will take much more time, and dents and other damage can affect the design.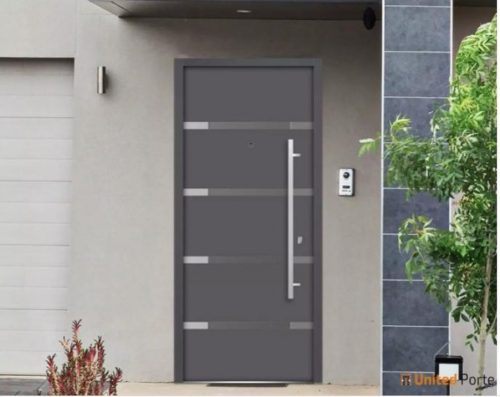 Cost and Efficiency
The issue of price is still relevant, because the quality of the chosen steel exterior doors depends on it. Similar problems await those who prefer wood. You shouldn't get hung up on the cost, since lowering the price leads to a deterioration in quality.
The market offers a wide range of options, so finding a good deal is not so difficult. If energy efficiency is a big concern for you, pay attention to doors with a tight-fitting frame and an energy-saving core. Fortunately, you can find such doors made of wood and steel.
Durability and Security
The desire to provide reliable protection for your property also plays an important role while exploring options. Choose steel entry doors for several reasons, the list of which includes:
Steel is much stronger than wood, so such models are popular.
Resistance to deformation. The wood is easily damaged, which cannot be said about steel.
Strong mechanical impacts will not damage your doors if they are made of steel.
Despite all the advantages of steel, you should also choose a reliable door lock to protect the entrance. A strong plate, high-quality screws and additional protection in the form of a steel core allow you not to worry about the safety of your property during a long absence.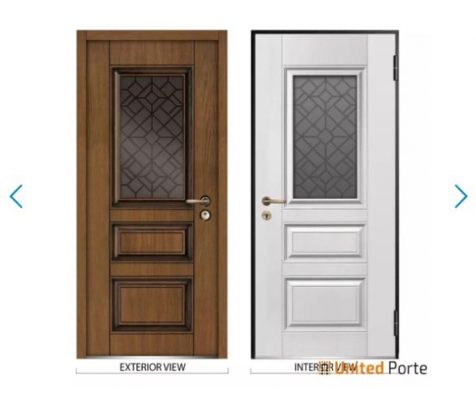 Style and Appearance
The popularity of wooden exterior doors is justified by the fact that this warm material contributes to the comfort in the house. Fans of such models are convinced that there is no better option than wood. Painting and other repairs are much easier when it comes to natural wood.
You won't have to give up on custom entry doors, as there are various options in the market. United Portre offers a wide choice of oak, ash and pine models. But the variety doesn't end there.
Steel doors attract attention with their versatility. Excellent compatibility with other materials allows you to experiment with the design of models. Wood embossing, glass panels and the possibility of painting are provided by the manufacturer.
To choose the best option, you need to make your own list of requirements for doors. Clarification of key characteristics and the choice of high-quality fittings will allow you to enjoy the decision you've made.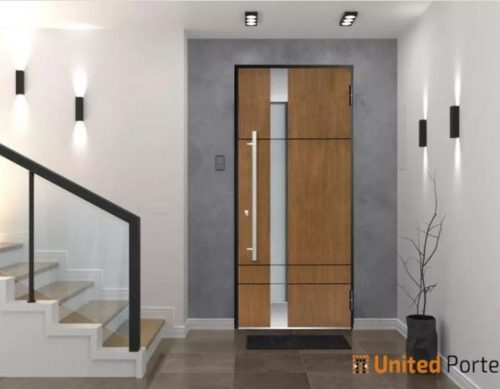 ---
Interesting Related Article: "A Guide on How to Buy a Magnetic Screen Door"