The digital era can be daunting. Ever since the world began to be digitalized in around 1980, the use of the internet, social media, and other digital tools have surged. At first, businesses would easily thrive with the use of technology due to the lack of competition and the sudden interest and desire to get involved with the internet. However, in current times, there is a huge amount of competition.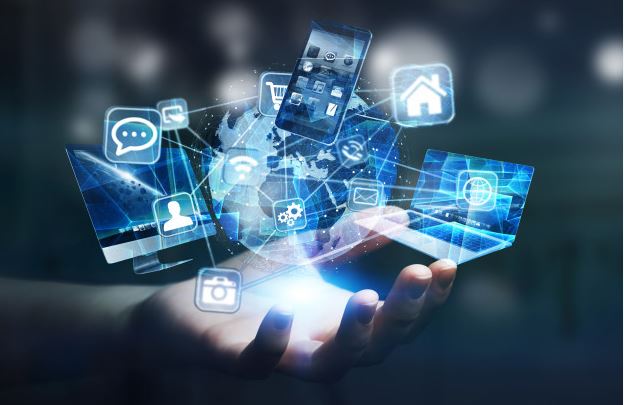 The majority of businesses have caught on to digitalising their business by creating websites, apps, online shops and the use of social media. The digital era actually helped more businesses to thrive, with many unlikely to have survived without these digital tools such as Google Digital Garage.
This article will outline some of the best tips and tricks to step ahead of that competition and get your business seen and heard.
Take Courses
My first tip is for those who do not have any experience in growing their business on digital platforms. Firstly, you need a good marketing strategy, and you can gain some insight into how to do this by taking marketing courses. There are plenty that you can find online or in a college campus. A course will be able to give you pointers on where to start and is a great investment for your business.
Aside from marketing, stepping ahead of the competition in the digital era will also be benefited with great management skills. Businesses are quite often expanded when they excel online, and therefore you are going to need to manage your team well. London is known for running fantastic management courses as many of the biggest businesses in the UK have offices based there. Check out: management courses London.
Make Good Use of Social Media Platforms
One of the most popular ways that businesses choose to promote their businesses, is by using social media. This is shown to be popular because it is what most of us are using and seeing every single day. It's almost like putting marketing in people's personal space! However, your business will not go very far by making an Instagram account and leaving it at that. If you really want to get ahead of the competition, then use Ads. Instagram Ads are thought to be hugely effective because they can be a video or photographic ads that are the most eye-catching. Another popular social media platform for promoting business is Facebook. With a combination of Facebook/Instagram Ads and Google Adwords, you will definitely see a difference in your customer numbers.
Research the Biggest Trends
Although following trends for your business outreach plan may be delving into the competition rather than stepping ahead of it, finding common trends in the digital world will make sure you stay relevant. Relevancy means you will get more shares on social media. The real trick is to do one better. If everyone is selling body candles and everyone is raving about them, your business needs to sell the next best thing.
Researching trends can also help you to tailor your advertisements to meet the needs of the target market.
Focus on Your Digital Designs
When promoting a business online, we must not forget the importance of aesthetics and eye-catching designs. A good logo, a themed website, and imagery-focused ads are all parts of a successful business thriving in the digital era. You could find a digital designer to work for your business or take a course in design yourself If you have a small start-up business with not much money to work with. You could find a course from a distance learning centre so that you can learn from home or whilst you work on other parts of your business.
Customers are much more likely to buy from a website that has a common theme and is set out nicely, rather than an all-over-the-place site which is hard to navigate. It's funny how much of a difference design can make when even a bank card looking pretty is enough to make a person switch banks.
Final Thoughts
There are many different ways that we can work to set our businesses apart from one another and get the attention we deserve in the digital era. This article mentioned just a few of them that we hope helps you to gain added recognition online.
---
Interesting Related Article: "Are you ready for the new digital revolution? How a global pandemic changed business forever"