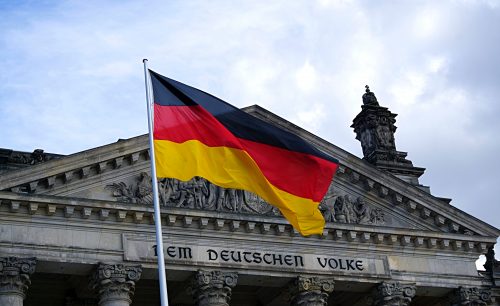 We all know that Berlin is considered to be in top numbers when we talk about the real estate market in the whole of Europe. The growth of real estate in Berlin cannot be underestimated and the growth is supposed to be continued in upcoming years as well. In addition to that, Berlin is the capital of Germany which means that the city holds substantial importance. However, coming back to the topic, we should add that buying an apartment in Berlin is not an easy task.
You must be wondering that why buying an apartment in Berlin is a tough task? The answer is quite simple. It is due to the worth of the real estate market and real estate investment in Berlin and of course, after all, it is a Capital of Germany. So, finding the best one according to your requirements will give you a tough time. That's what we are here for. To make your lives easier through this article. In this article, we will provide you a guide to buying easily an apartment in Berlin. Without any further due, let's begin.
Contact a Real Estate Agent/Company
First of all, you will have to contact a real estate agent or a real estate company. This will save you a lot of time. Such companies have listings of Berlin apartments for sale which means that they know in which part of the city there is an availability of an apartment. They know which area would be better according to your requirements. They know in which area; you will get cheap rates and in which area the rates are higher.
In short, they have all the details regarding properties and they are experts in providing a guide to buying easily an apartment in Berlin. You just have to find a trustworthy agent or company who has good reviews and are experience. Don't fall trap for scams. That is not all, this is just the first step. Once you have chosen your real estate agent or company, the next steps include the homework or research that you have to do on your own.
Choose The Area Wisely
Your real state agent will suggest to you many areas but in the end, you are the one who has to make a decision. Choosing the area wisely is quite essential especially if you are going to move in. Berlin is a very large city. You will be surprised to know that it is six times larger than
Paris. Anyhow, the point is that you will find different kinds of areas and neighborhoods in Berlin. All you have to do is take a copy and a pencil. Write the essential things that your neighborhood must have like it should be quiet or not, you want an apartment in a posh area, or what kind of facilities you prefer to have. After you have noted down everything, you can just tell about them to your real estate agent. Rest is his/her job to find an area according to your requirements.
What Kind Of House do You Want?
Everyone wants some specificities in their apartment. You have to summarize that what kind of apartment you need. Firstly, you have to decide whether you want to rent an apartment or you want to buy a house? Secondly, you have to decide the number of bedrooms, the number of bathrooms, the number of kitchens you want in your apartment. Do you have to decide what should be the size of the apartment? If you want any garden or not? You can also tell your real estate agent if you are okay with both options.
You have to decide whether you want the apartment to be a single story or a double story. All the things are needed to be addressed to your real estate agent properly. Otherwise, you will end up disliking every other option that they show you. One more important thing that is essential to communicate is whether you want a balcony or terrace? In addition to that, you should also mention if you want the apartment in a newly constructed building or an old one would be fine. All these details are essential to be communicated with your real estate agent or real estate company.
---
Interesting Related Article: "The Easy Way to Invest in Real Estate"