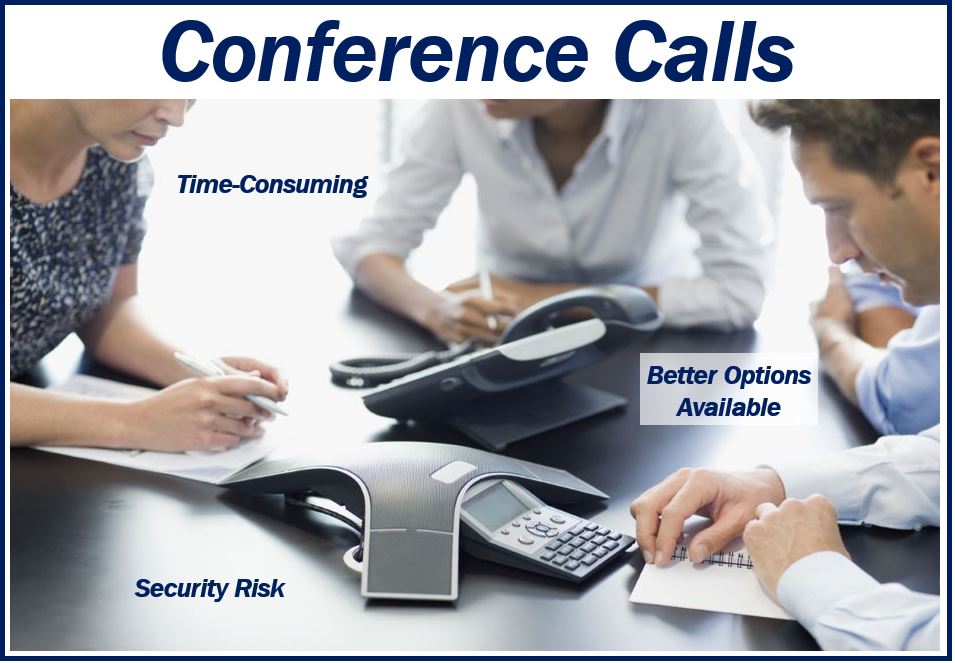 Make no mistake, conference call technology has revolutionised the way businesses, clients and customers collaborate. Significantly reducing the need for regular face-to-face contact, these efficient meeting platforms have led to a dramatic rise in remote working practices; allowing team members to communicate from across the globe without any lengthy travel times.
Conferencing platforms have become more advanced and sophisticated as the technology has evolved, with a large number of calls now taking place over the internet and involving some form of screen sharing element. However, despite these innovative improvements, 70% of businesses are still dialling-in to calls and suffering from the inevitable frustrations and distractions.
But why exactly should you stop dialling into conference calls, and what are the alternatives?
You're Wasting Time
The whole process of dialling into a conference call can quickly become over-complicated, especially for attendees who aren't familiar with the technology. Finding the right dial-in number and PIN can always result in a great deal of frustration, while the inevitable delays are bound to have a negative impact on productivity.
In fact, recent studies from conferencing provider, LoopUp, found that there's an average of 15 minutes of wasted time per meeting, getting started and dealing with distractions. Perhaps more alarmingly, these distractions are actually costing businesses an estimated £26 billion every year.
Lack of Security
With dial in, you can't see who's on the call or who has recently joined. Not knowing this presents a real security risk, as LoopUp's research reveals that 63% of people often or sometimes discuss confidential information on their calls. You simply may not know who's listening!
There are Better Solutions Out There
Despite the above problems, for a long time the dial-in method was the only way forward for teams that wanted to remotely collaborate. Thanks to advancements in technology, there are now plenty of other more effective systems for you to choose from, making it easier for teams to connect and adding valuable visual elements.
However, the problem lies in the fact that many people feel intimidated by the sheer innovation of modern technology, with only a small number of users choosing to join conference calls through a mobile device. For many businesses, the thought of introducing new technology can soon seem completely overwhelming, especially when you've become so accustomed to the conferencing systems of the past.
Eradicating the need for numbers and PINs, there are solutions that will dial out to you. You then join the call and are presented with a clear view of the call on your screen or mobile, allowing you to see who's present, who's talking and share screens with other attendees.
While older conferencing platforms can ultimately hamper productivity and lead to a great deal of wasted time, new software makes it easier than ever for teams to collaborate at a time and place that best suits them. If you're currently in the 70% of dial-in users, then it's finally time to get yourself out of it.