The business has only one lifeline; a good business strategy. A good strategy covers aspects of boost. Having good business strategy also covers possible anticipations of loss. These high-impact steps particularize a good business strategy.
1. Strategic Partnership
Strategic partnerships are a very strong option for great business impact. I.e. if you are a fashion brand, you can partner with a strategic product like Safety Glasses or accessory. In strategic partnerships, business indicators are good for both partners.
Find out the strategic partners for your business and product. A well-oriented and well-anticipated partnership brings huge business turnouts. Competitors can also be strategic partners.
2. Master Business Presentation
A good presentation of a business is an inevitable necessity for a business. Prepare your product and your business for a greater presentation. Good presentations can win the hearts of the audience. The presentation of a business can be materialized with social media. It can be materialized with ads.
The presentation can also be materialized via Customer-Product interactive sessions based on workshops. No matter the means, the presentation must always be concrete. Master the business presentation that is way too good for a good impact.
Take Time To Prepare
Research Audience
Identify Goals
Know the Time Limit
Write It Down
Create Visual Aids
Memorize It
Practice, Practice, Practice
Make It Interactive
Leave Something Behind
3. Strong Media Presence
Every business and every product has a digital audience. To approach the digital audience is a priority for an influential marketing strategy. A marketing strategy isn't materialized in space. It is implemented with the help of social media. Ensure a strong media presence. Because e-commerce has greater potential these days. To score that potential in the best way possible, a strong media presence is very inevitable.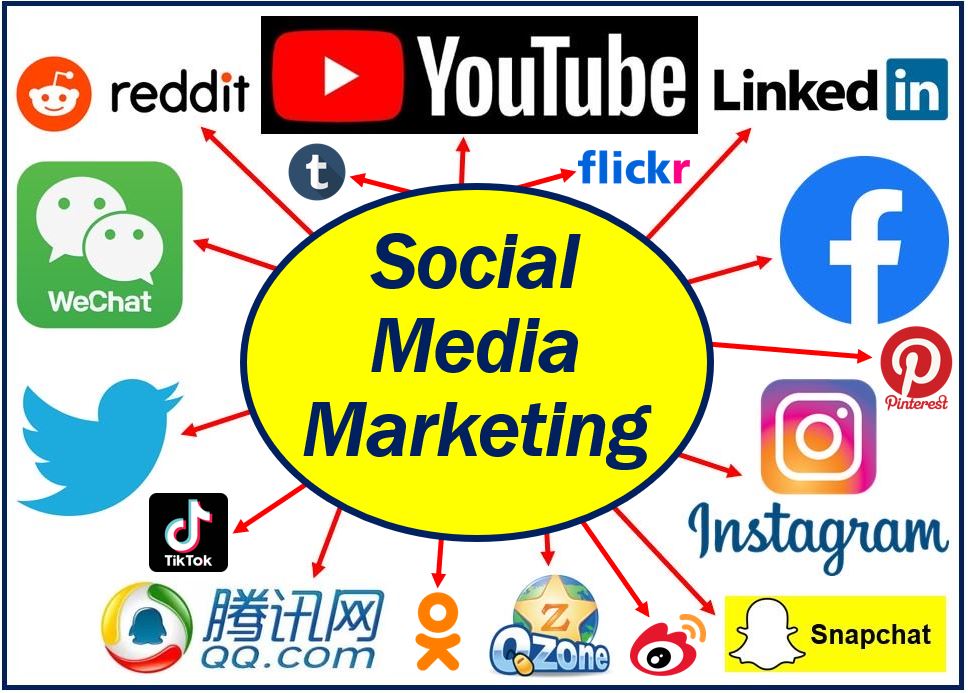 Facebook, Twitter, YouTube, and various other media handlers are there for influential marketing strategy. Connect with the audience through social media. Make personal connections with the audience.
Motivate the audience to leave reviews about your product and your business. Good reviews are also part of the marketing strategy that seeds good business and product reputation in the eyes of the audience. This is also a good competing strategy for business.
4. Monitors Trends
Marketing trends are very determinant in a business. Business trends are determinants of the flow of business. Marketing indicators represent the hike in business trends. Investing without considering the business trends is more like falling into a trap.
Devise a good marketing plan that is fully connected with the marketing indicators. These marketing indicators are to be harnessed in the marketing plan. By doing so, a plan becomes fully devised regarding the ups and downs of marketing trends.
The flow of investment plans is derived from ongoing marketing trends. The question is how to determine the prevailing marketing trends? Two things count in this regard. First, follow the competitors. Your business competitors are the best way to study the business trends in the best way possible.
Secondly, establish a strong media network. By using the influence of a strong media network, you can make a follow up of trends. Both paradigms are to be harnessed following business and marketing.
5. Use High-Impact Marketing
Marketing is the only influence making paradigms in the business plan. A good marketing plan stands on the greater and a very influential marketing plan. Making a good marketing and high pitched marketing plan needs to have a different parameter.
Social media is the center of the policy. It starts with building a strong media network. Don't solely rely on the parameters of content. Use other modalities as well. Smaller videos are very effective in making a long-lasting impact using greater visualization. Optimization of the campaign for the local audience is also part of high-impact marketing.
Other paradigms are,
Create Multi-Purpose Content
Leverage Online Review Sites
Record Short And Sweet Videos
Build A Social Community
Optimize For Local Search
Teaming Up
Co-Host An Online Event
Devise your marketing strategy that revolves around this marketing aspect. This a very generalized and very high-pitched marketing strategy. Any business can adopt this marketing strategy for greater influence on local as well as international audiences.
---
Interesting related article: "What is Revenue?"