It is the responsibility of every parent to ensure that their kids are well-versed with English vocabulary. The wealth of words enhances their communication skills and helps them establish strong relationships. With healthy relationships, they can live more happily and succeed in both their academic and career lives.
There are many strategies you can use to enhance your child's English vocabulary. This article discusses the top 7 strategies to give you a glimpse of what you should do. Read through it.
1.   Engage in More Conversations With Your Children
Children can easily capture and relate words to meaning. As such, conversing with them will help them accumulate new vocabulary and link them to their meanings through contextual analysis. It will also help them develop thinking abilities as they try to figure out the implications.
Use as much vocabulary as possible during the conversation. In cases where they seem puzzled, break down the words using more straightforward terms, or use concrete and abstract examples. Also, allow them to make new sentences using the new words. The idea is to help them decipher and learn as many words as possible.
2.   Invest in Board Games
Board games come in different varieties, with a different number of players and play strategies. Most of them involve using letters to form words or use words to find related terms. However, in line with experts from ScrabbleWordFinder.site, some board games can be challenging to your kids, especially if they involve the formation of words from lettered tiles.
You can improve their experience by using word finder tools like Scrabble word finder. The word finder will allow the children to generate possible words within seconds after entering the letters at their disposal. Examples such as board games include Scrabble and Sudoku.
3.   Allocate Time to Interact With Your Child
If your child is above two years, face to face communication with your child is precious. It helps you assess their language development and make some additions. Thus, you should ensure that you exchange at least ten back-forth word exchanges with your child.
Use displays such as images with their names and also test on the previously learned words. The back-forth exchanges will gauge how fast your kid can process information and how developed their minds are.
4.   Help Them Realize Why Communication is Essential.
Educating children about the importance of communication is a way of encouraging them to learn more. They can do it practically doing a story presentation in class, testing word spellings and pronunciation, writing letters, or even organizing language competitions with their neighboring school.
You can also prepare them to perform a drama with their parents or talk to visitors. By doing so, you will help them learn how to use the vocabulary effectively and identify the real importance of excellent communication in life.
5.   Read Together
Start with simple things and advance to more complex things as your child expands his mind. For instance, you can draw pictures of an animal like a cat and ask them to mimic the sound that it makes.
After familiarizing themselves with the sounds, you can translate that into writing. Later, you can engage them in reading stories and sentence construction. Always do tests to identify areas that need more emphasis. Since you aim to help them get more vocabulary, do not mind the amount of time they will take to grasp.
6.   Instill The Reading Culture in Them
You don't always have to cling around to help your children learn. Instead, you should teach reading skills in them. For instance, you can teach them how to use the dictionary to find the meanings to different complex words they encounter during the study.
Also, you can educate them on how to find similar words in the thesaurus. In that way, you would have enabled your children to learn more vocabulary on their own.
7.   Share About the Past Events
You can use language to evoke memories of good experiences you had together in the past. For instance, you can ask your kid, "Do you recall the adult elephants we saw in the zoo?" The kid says, "Yes, they had long trunks."
Then you add up, "true, and they also had long tuskers and voluminous ears." Through the conversation, the kid will learn new words like tuskers, and zoos, among others. If they use the dictionary to review the meaning, they will also identify synonymous terms hence expanding their vocabulary.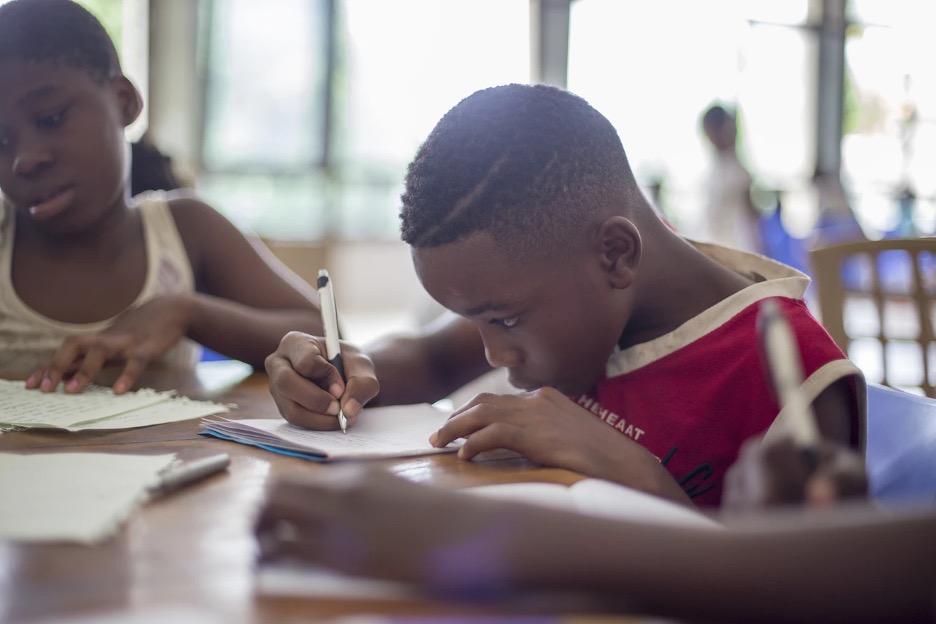 There are numerous strategies you can use to learn new words to enrich your kids' grammar and communication. However, you should always ensure that the strategy you choose is simple and understandable for your child.
---
Interesting Related Article: "Create a Protective Environment for Children Using Monitoring Tools!"