"No one can make you feel inferior without your consent."- one of the best Eleanor Roosevelt quotes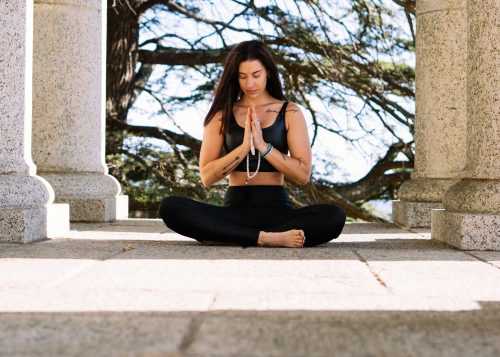 Seems the stories to motivate oneself started when we wrote an essay about what we want to be when we grow up or when we were practicing for the interview questions that how do we visualize ourselves, exactly after five years or more? Everyone may not be self-focused and organized and take time to motivate yourself and work on your goals. 
Sometimes even after a planned life, one may need the kick, time to time to move ahead in life. Sometimes we may want to be a replica of someone who has achieved a lot in life but we fail to realize that this achievement took a long time to come and give up in the initial days. There are endless ways by which one can motivate oneself but we have brought the best seven ways for you in this blog:

1. Believe in your own self
Before bringing others to believe in you, you need to believe in yourself. Remember we can only make someone believe in something if we are firm on it. Studies have shown that people with a positive approach are likely to have more possibility of success rather than the negative ones. It can be a good thing to do self-research from time to time as it helps you in believing more in yourself.
2. Learn to ignore
Ignorance is the biggest mantra if you really want to move towards your aim. The fact that one should never fail to understand is everyone cannot be your well-wisher, and their verdict should only be taken if they are in your favor. Do what you feel in your heart to be right- for you'll be criticized anyway." – says Eleanor Roosevelt. Pay heed to only those things that may add spice to your success, not the ones that will ruin the taste.
3. Visualize your success
"The future belongs to those who believe in the beauty of their dreams," says Eleanor Roosevelt. Visualization is the best technology to move towards success as visualization accelerates your move towards your goal. Many researchers have also claimed that one should write the goals they want to achieve daily and compare the results at night. Whenever you think any anxiety is touching you, check your goals and aim that you have set and the success you have achieved, it will give you relaxation and will help you in believing in your dream. You will see the results only if you are willing to see them.
4. Be positive
many motivational speakers talk about the advantage of being positive but rare are the communities who believe in it. If you really want to stay motivated towards your goal you need to accept that what you are aiming for is going to happen for sure. For instance, substitute' if 'with 'when' in your statements. Choosing affirmative vocabulary adds special points to your aim. Stick to positivity and check the results on your own!
5. Check what you read
Your reading ability has a lot to do with your thinking. If you are a person who loves to read then remember to read the book that adds merit to your motivation. Always ignore reading the book of violence or negativity as they act like a real hindrance in your pathway by turning your thoughts into negative.
6. Pamper yourself
There will be a time when you will get tired of working and this may lead you towards demotivation and if you ever come across such a situation, don't forget to pamper yourself! You are the only one who is taking the whole effort to move towards your goals and you should be pampered from time to time to motivate yourself! If you are feeling under pressure, take a break, treat yourself to your favorite food, go out or do what makes you feel positive. It is highly needed at times and there is nothing wrong with it.
Wrapping up
Doing yoga, keeping a diary in which you write about your goals, having like-minded people around, and feeling thoughtful about your goal are some ideal things that keep you motivated. Rest everyone is unique and so as their ways to get motivated but the only important thing is to remain motivated forever!
---
Interesting Related Article: "7 Simple Tips to Boost Work Motivation and Stay Productive All Day"