Automation is the present, and an advanced form of automation will dictate the future. From receiving monthly electric bills to playing your favorite list of songs—automation is evolving as the driving force of this world. So why shy away from making your payroll system automated too?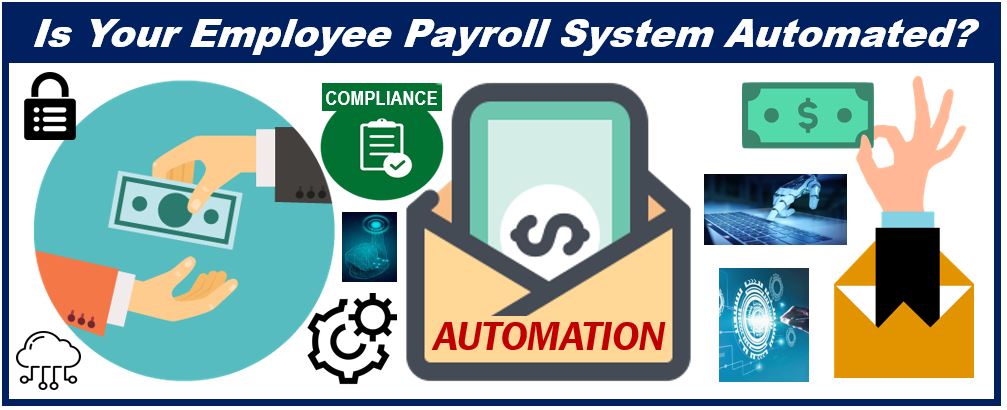 Surely, if Netflix doesn't play the next episode automatically, it would upset you. Simply put, automation has been influencing our day to day lives professionally and personally for quite some time now. And if your business still makes its accounts departments crunch numbers all day long, consider giving automated payroll data processing a shot.
Several software developers, including ClockInEasy are streamlining the payroll processes for thousands of businesses, irrespective of the size and stature. Seemingly, a definition would help you connect better with the concept.
What Is an Automated Employee Payroll System?
It is a software and cloud-based system that simplifies the act of paying your employees, ensuring the correct amount and on-time transfer.
If you assign your payroll manager to calculate the massive accounts data on a spreadsheet, they would perhaps be left with no option but to compromise on dedication. A payroll manager's duties include keeping track of employee demographic information, pay schedules, bank information, withholdings, etc.
A payroll manager is also in charge of the weekly tasks like calculating total work hours, adjusting the overtime, submitting the payroll, and counting holidays, among others. Also, add the periodic tasks like sharing reports, all sorts of tax filings, taking care of the compensations—and the list is longer than you thought.
Moreover, payroll data processing calls for supreme efficiency at work, even for a single flaw.  No matter how minute it is in nature, it cannot and will not be justified.
Fortunately, there are a number of ways an automated payroll system can help you out!
How to Streamline Your Employee Payroll System Applying Automation
You might not be that tech-savvy, but your service providers are. Just like you settle into a new app within minutes, you will gradually grow into the payroll management software without any tutorials. But first and foremost, it is important for you to learn the multiple ways it can benefit your business and working synergy:
Impeccable Outcomes
The key advantage of computerized, automated operations is they are free from human errors. While many accounts find the calculators handy, the payroll software is programmed to perform more complex sums, like estimating large scale deductions, PTO, etc.
Detailed Reports
A detailed payroll report is divine. You must know that employees tend to get restless and keep dropping repetitive emails when they fail to comprehend the report. Going by online reviews, providers like ClockInEasy solve this issue by generating instant payroll reports. This not only ensures transparency but also assists you in meeting employee satisfaction.
Data Centralization
Manual executions might give rise to disparity but not with adeptly configured payroll tools. Flexible data integration ensures validated reports for in-house as well as outbound purposes.
Data Security
Payroll data are your company's highly confidential assets. You can never afford to lose or expose them. Online payroll tools protect your data with a password, encryption, and other necessary features, assuring zero data theft.
Convenient Tax Filing
If you operate your business manually, it's not unusual to find the tax filing episodes quite tormenting. You might find yourself tangled amid the different US jurisdictions, especially when you have establishments in diverse locations.
Remember, one wrong move will cost you much. Hence, embrace payroll software that will cut the hassle of taking you through all the mayhem. Rather, it will smooth out each of the tax filing tasks, letting you be at peace.
Excellent Record Preservation
In conventional operations, it gets challenging to preserve old data for long. Storing documents for years could be troublesome for various reasons:
Paper documents decay with time.
You have limited storage.
Printed documents can be easily stolen.
You never know when and how you might need some 10-year-old employee data. Therefore, investing in automated payroll tools would be one of your smartest business moves.
Compliance
Is your software labor law complaint? This is the question you must always ask while purchasing the same from any brand. An effective payroll processor auto-generates FLSA compliance reports in accordance with the state laws.
Truly, when you are surrounded by happy staff members, no one can stop your business from scaling up.
Any intelligently built payroll software solution will be an expert at saving a great deal of time, indicating more innovation, agility, and more positive energy.
---
Interesting related article: "What does Payroll mean?"