Since the onset of the coronavirus, many of your employees have been thrust into a world of having to work remotely for the first time. Add the extra responsibilities of having to grapple with unfamiliar technologies, homeschooling children, and working in isolation, this is an unprecedented challenge for many.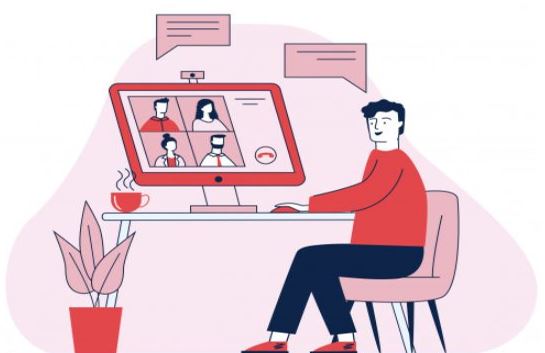 Keith Marchiano, a Baltimore IT support professional with Kyocera Intelligence offers 5 ways you can streamline your remote operations during this coronavirus crisis — allowing your employees working remotely to feel more secure and connected.
Create a Communication Plan
Keeping open lines of communication will reduce the feeling of working in isolation. Create a communication plan to keep your remote workers feeling like they are still part of a team.
Call forwarding
Turn on voicemail to email and forward all work calls to smartphones using RingCentral or FreedomVoice.
Instant Messaging and Live Chat
Not all communications need lengthy emails – sometimes all you need is a quick answer to questions easily facilitated with instant messaging. Choose a single instant messaging system like Microsoft Teams or Slack. You can also add live chat to your website using ZenDesk, LiveChat, or HelpCrunch chat serving your customer's needs instantly.
Video Conferencing
Conference calls lack an important component of communication and that is body language. Video-conferencing takes away the guesswork of complicated conversations. Look at Zoom, GoToMeeting, Webex, or Teams to host online meetings.
Provide Company Approved Devices
You never know if remote workers' home devices like their family PC, tablet, or smartphones are infiltrated with malware. These devices cannot be supported by an in-house IT department or IT managed service provider (MSP). Provide remote workers with company approved and supported devices like laptops or even a second monitor to instantly increase productivity.
In keeping with social distancing guidelines, these devices can be configured with the right software and shipped directly to their homes without the need for face-to-face contact with IT support.
Create a Virtual Private Network (VPN)
Use a Virtual Private Network (VPN) using Microsoft Azure creates a secure connection to your private network over the internet. This enables your remote workers to send and receive data as they normally would in an office environment. The benefit means keeping data exchanges safe providing an added layer of security against cyberattacks.
Move Your Data to The cloud
If you haven't already done so, move your data to the cloud. Cloud computing increases efficiency and promotes productivity using greater security protocols. It means if a remote worker's laptop is stolen or data accidentally erased, you still maintain control over your data because cloud computing uses servers off-premise where all updates are automatically taken care of including security updates. You won't need to maintain the system yourself giving you and your remote workers peace of mind they are working in a safe and secure environment.
The added benefit of cloud computing allows your employees to work from anywhere as long as they have an internet connection. Most cloud services offer mobile apps which means they are not restricted by what devices they are using.
Be Flexible
 Gather feedback from your people working remotely as to what hours work best for them. If they are having to juggle personal responsibilities with work demands, perhaps flexibility is the answer. Some like waking and working early whereas others like burning the midnight oil. As long as workers meet their deadlines, flexible work schedules will work to your advantage.
IT managed service provider (MSS) is responsible for the health and safety of your employees and is of the utmost importance to us. Anything we can do to help streamline your remote operations and help take the strain off your essential workers is our priority.
---
Interesting Related Articles: "What is Remote Working?"