What Is DTC Fulfillment?
Direct-to-consumer (DTC) fulfillment is transforming the way businesses reach their customers by cutting out intermediaries. In this article, we'll explore the world of DTC fulfillment and how 3PL Bridge, a third-party logistics company, plays a pivotal role in ensuring a seamless supply chain for businesses across various industries.
Understanding DTC Fulfillment
DTC fulfillment is the modern approach that empowers brands to connect directly with their end buyers, eliminating the complexities of managing stock and supply levels. With DTC, businesses can focus on what they do best while leaving the logistics to the experts.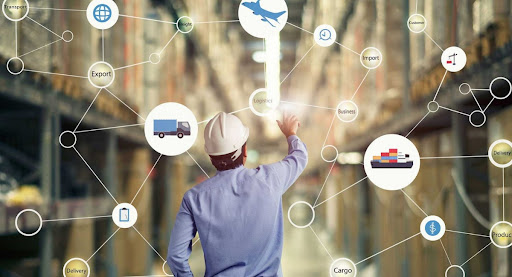 3PL Bridge: Your Logistics Partner
3PL Bridge specializes in providing logistics and warehousing solutions tailored to the needs of small and medium enterprises. Their comprehensive services encompass e-commerce fulfillment, inventory overflow management, business-to-business logistics, and final-mile delivery. Headquartered in Dallas, Texas, and boasting a network of over 100 warehouses and fulfillment centers nationwide, 3PL Bridge is dedicated to simplifying logistics for North American clients.
The Power of the 3PL Model
3PL Bridge operates on the 3PL model, where the outsourcing of transportation and logistical activities is key. This model streamlines the delivery process, ensuring efficiency and minimizing errors. It's the secret behind 3PL Bridge's ability to provide fast, error-free logistical support to their clients.
The Rise of DTC Fulfillment
The DTC Fulfillment trend, popularized by e-commerce giants like Amazon, has revolutionized online shopping. Small and medium enterprises in the e-commerce space require efficient warehousing solutions to organize their inventories effectively. This is where 3PL Bridge steps in, providing top-notch support for all logistical needs.
Efficiency and Cost Savings
3PL Bridge's expertise in e-commerce logistics ensures that your inventory is well-organized and handled with care. Their professional staff saves you time and money, making the daunting task of inventory management a breeze. Affordability and excellence are the cornerstones of their service.
The 3PL Bridge Advantage
3PL Bridge understands that online businesses come with substantial investments. They prioritize partnering with trusted logistical support to ensure their clients' success in the e-commerce market. Your products will be recognized and celebrated in the market, thanks to 3PL Bridge's commitment.
Benefits of DTC Fulfillment Services
DTC fulfillment services offer a multitude of advantages that significantly impact your bottom line:
Cost Effectiveness:

DTC fulfillment centers eliminate the need for stocking oversight, shipment preparation, and maintaining excessive supply levels. This translates to cost savings.

Meeting Demand Needs:

Are you worried about meeting demand goals? DTC fulfillment ensures timely delivery, meeting your customers' needs efficiently.

Improved Quality Assurance:

Your order fulfillment is in safe hands with DTC professionals, guaranteeing a smooth and secure process.

Distribution Excellence:

DTC fulfillment services handle the entire sales process, from distribution to delivering products directly to consumers.
Other Services by 3PL Bridge
Beyond DTC fulfillment, 3PL Bridge offers an array of services, including:
E-commerce fulfillment services that simplify product storage and shipping.

Access to a network of secure warehouse fulfillment centers across the US.

Direct shipping options to ensure quick customer access to their purchases.
Conclusion
3PL Bridge's dedication to excellence, cost-effectiveness, and unwavering support for clients in the e-commerce industry makes them the go-to resource for streamlining your supply chain. Experience the benefits of DTC fulfillment with 3PL Bridge and focus on growing your business while leaving logistics in capable hands.
---
Interesting Related Article: "Importance of Third-Party Logistics for E-Commerce Businesses"