If you want to know the future, you need to look to the past. In the paint sprayer industry, this means paying attention to market research, which serves as a strong predictor of how the next few years will go. For example, the benefits of the most popular Titan airless sprayer Impact 440 become even stronger hen existing research suggests that the Titan brand will remain an industry leader over the next five years. This means that investing in the industry leader provides more access to parts, accessories, and service than less successful brands.
The Value of Market Research
Market research entails examining the past and present of a given industry and then extrapolating on current trends to get an expectation of the future. This research examines past trends, identifies the current market leaders, and determines which brands have a strong enough foundation to sustain them for several more years.
This research does not always provide a perfect view of the future, but it does consider all predictable factors. For example, if market research indicates that Titan is in good condition for several years of strong growth, like it is said in Global Airless Paint Sprayers Market Forecast to 2024, then buyers and investors should feel good about targeting the Titan brand in the coming years.
Top 5 Brands of Paint Sprayers Manufacturers
Based on current market research, the following brand of paint sprayers currently lead the industry and are well-poised to continue that dominance through at least 2024.
Titan

Established in 1974, Titan has held a prominent place in the market almost since its introduction. Titan introduced the first electric airless paint sprayer under $1,000 in 1986, which shook up the industry in a major way. Acquired by Wagner Holdings in 1999, the brand now has the resources of 1,700 employees in 70 different countries.
Graco

Dating all the way back to 1926, Graco was one of the first names in the paint sprayer business. It introduced the first airless paint sprayer in 1958 and currently holds an international business with more than 3,500 employees. The brand serves markets that include automotive, aeronautic, constriction, and marine products and vehicles.
Black and Decker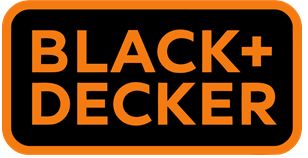 Birthed in 1910 and entering the power tools industry, Black and Decker experienced a business plateau in the early 2000s but has since come back stronger. In the United States, the company is officially Stanley Black and Decker and has 44 manufacturing plants. About 50% of its paint sprayer products are manufactured internationally.
Wagner
Beginning with a focus on electric motors and woodworking tools, Wager entered the paint sprayer business in 1953. Wagner pain sprayers are part of the Wagner SprayTech brand, which began in the 1970s. Based in Minneapolis, Minnesota, Wagner also has five major manufacturing facilities located around the world.
Larius
Having just celebrated its 50th anniversary, Larius is the only Italian company to rank in the top five paint sprayer manufacturers. The company has paint sprayer retailers located worldwide, with a special focus in the fields of construction, industry, and road making.
Conclusion
If you are seeking to invest in a paint sprayer or in a line of paint products, market research indicates that you will be well-supported through at least 2024 if you select one of the brands above. While there are no guarantees, the evidence found in market reports is as solid a predictor of the future as you can get.
_________________________________________________________
Related articles you may find interesting: