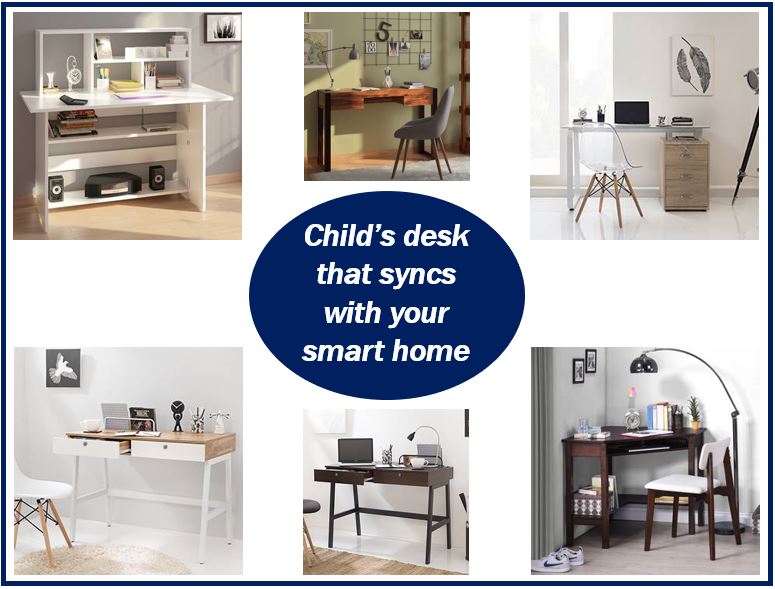 With smart gadgets in a smart home, it's equally important to have the right study table for kids.  Your child should develop such good habits as studying regularly, keeping their study materials; books, stationeries, etc. organized, and sitting in one place regularly while studying. These habits help build concentration. Getting the right study table, specifically one that syncs with a smart home, helps you do just that.
As we have a wide choice of coffee tables online, we also have study tables for kids available in a wide variety of materials, designs, colours, and prices to choose from. But at times, it's difficult to decide on the right choice. This article can help you make the right decision when deciding which table to get your child; one that syncs well with your smart home.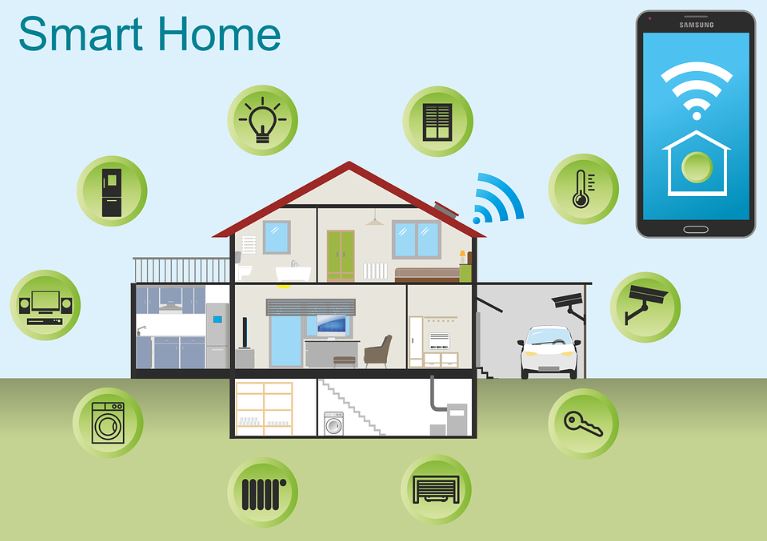 Points to consider
Below are a few points you should consider when purchasing a new study table for children that syncs with your smart home:
Space
If space is a constraint, we suggest compact, space-saving designs, or foldable study tables for kids that can be easily stored away when not in use.
A wall mounted study table for children, the table top of which can be neatly folded on to the storage shelf when done, is also an appropriate choice.
Ergonomic Design
The child should be comfortable while sitting at the table to study. A study table or chair that is not matching your child's height and weight will lead to postural defects. A wrong-sized chair can also lead to neck, shoulder, or back pain.
Durability and Safety
Apart from durability, safety is an equally important feature you should look out for, especially when choosing a study table for kids.
Besides wooden table sets, those made of different types of board or high-quality plastic are long-lasting and withstand wear and tear. Avoid buying a table set with sharp edges or loose parts that come off easily as this might cause injury to your child.
Storage Drawers or Shelves
The table should have storage drawers or shelves where children can keep their stationery and books. A study table for kids could also have their favourite cartoon characters painted on it. Quiet colours that do not distract the child are better.
Customizable Options
While choosing a study table for kids, it is important that you find one that syncs seamlessly with your smart home. You should be able to customize it so that it fits into specific spaces. There should also be colour combinations that match the theme of the smart room. These features need to contribute positively to the young developing mind of your child.
With detailed descriptions about the products being available on 'virtual stores' nowadays, online shopping is one way to buy.
Whether buying a study table for kids online or from a physical, bricks and mortar store, try to make sure that it meets the specifications mentioned in this article. However, do not forget to ask your child for his or her opinion. If they participate in the purchase of the table, they are more likely to use it – and use it well.