Most businesses need tons of subscriptions and applications to keep their day-to-day ops running smoothly and efficiently. In some cases, one employee has to use almost 10 different applications at the same time to perform certain tasks efficiently. Unsurprisingly then, SaaS (Software as a Service) businesses are expected to expand to $76 billion in the market during years to come. There was a 78% increase in money spent on SaaS subscriptions by businesses compared to those within the previous year. The reason behind the rise? A plethora of reasons-  all stemming from various looming needs for products and services that help users retain more of their time and capital.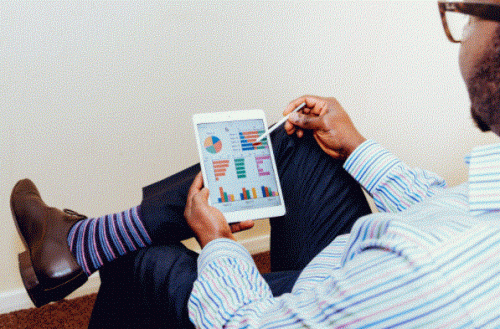 SaaS products are perfect to uplift and expand startup businesses. Unlike traditional applications, SaaS products are only accessible via the internet. All applications are consolidated into one place, alleviating many previous pain-points caused by offline services. Websites like NachoNacho provide intuitive platforms to access multitudes of SaaS products without any app installation required…
Let us cut to the chase and arrive at subscription management software offered by companies made specifically for your business.
Subscription Management Software
As the name indicates, subscription management software maintains organization on subscriptions bought by customers. Making sure the right subscription fee is being charged from the right customer on weekly, monthly, or yearly based subscriptions.
Subscription management software provides different tools to manage the subscription cycle and automate the billing processes. Storing customer information, recording billing history, and aiding in RCM (Revenue Cycle Management) are a few very noteworthy features. Not to mention help in setting subscription prices, deals, and offers!
Below, are a few of the top tools provided by subscription management software:
Tridens Monetization
Tridens is a cloud-based software that helps businesses in revenue management: IoT (The Internet of Things), Travel, Healthcare, Billing, and Invoice Management. The software helps improve revenue by managing promotions, deals, and discounts efficiently. Assisting organizations in the creation of product catalogs, manage customers, handle collections, discounts accompanied by other operations provided on a centralized platform.
Tridens Monetization provides an API. Letting businesses integrate the platform with several third-party solutions, such as PayPal. Clients can view bills, track payment history, and monitor account balance(s) in several languages and currencies.
Tridens works best for Media and Entertainment, Energy and Utility, Finance, Healthcare, Retail, Software, Travel, Transportation, and Logistics.
Chargebee
Popular for their payment gateway integration with other options to access payments – Chargebee continues proving itself as much more than just that. Managing recurring billings, invoices, and subscription cycle management are other features that have helped startups for years.
Users log into the Chargebee application and manage their subscriptions, check billing history, or, edit the provided information. Following are the major built-in systems of Chargebee:
Tracking sign-ins from different devices
Revenue reports
Summary of subscription history
Summary of the previous and on-going transaction
Pabbly Subscriptions
Pabbly subscriptions is another subscription management tool for automating the subscription process. Managing recurring billing and invoices, keeping a check on subscribed offers, checking payment history, and ease of payment methods. What makes this tool unique from others is:
Inexpensive
No per-transaction fees
Immense reporting
The integrated affiliate management process
It is best for SaaS Companies, Monthly Billing Plans, managing Online Subscriptions, and Software Selling Businesses.
Paddle
Paddle is a perfect tool to keep your business away from fraud. Emphasizing Sales Tax Management, Financial Compliance, Checkouts, Licenses, and Payment Process. The tool coexists with your business, helps it expand, and takes it to another level.
Top Features of Paddle:
Processing the payments
Keeping a check on subscription billing
SaaS sales tax
Broker of the record
Opecell Billing
Best suited for horizontal payments, Opencell billing also offers online training through documentation, webinars, or even in-person sessions. The tool is all about keeping a check on recurring billing and invoices. Its major features are:
Customer support and managing portals
Checking Invoice history
Multi-currency
Calculating sales taxes
Open-cell billing provides online customer support and business hour support. It is a Cloud-Based SaaS product.
Cleverbridge
Cleverbridge is a tool to manage and support multiple currencies, contract renewal, and advanced payment methods. Are you apart of a large-sized company? This may be the tool for you. It is better to have all data needed for customer possession and maintenance in one place instead of seeking help from multiple platforms. Cleverbridge has earned its name in tax and privacy conformity in international markets. Helping companies focus on the product and expanding the business online.
One tool
One tool gives one-click access to the tools you need the most to grow your business. Its noticeable features are:
High-quality applications
Cheap rates
Great flexibility in subscription
Benefits of Subscribing Subscription Management Tools
Subscription management software received its place in the market when the subscription system started to suffer. Users required an application or service containing billing plans for different periods. As it can be difficult to sift through hundreds of invoices to make sure numbers align.
Some businesses use spreadsheets or built-in IT systems to handle the subscription business. Hiring external services that provide subscription management tools used to be expensive. Countries like the United States, The United Kingdom, Germany, and most of Europe rely on outsourcing the systems which are how they run businesses on such a massive scale.
Satisfying customers should be the first motive for startup companies. Therefore, outsourcing subscription management tools is the right decision necessary to grant businesses the time and energy needed to continue doing The major advantages of using subscription management tools are to come…
Pricing Strategy
Building up the right pricing strategy is the first way to attract customers. The right pricing strategy is achieved by using tools like subscription management tools. And, If the pricing is high, your business will flop. If the pricing is low, you will never be able to make a profit. Only the right standard pricing strategy helps to grow the business.
Tracking Customer Behavior
Subscription management tools quickly respond to the changing behavior of the customers. These tools keep a check on the customer's personal information, credit card, and upgrading or canceling any subscription. The tools also allow users to change them as needed.
Self-Service Portals
There are self-service portals for each customer. Sometimes the users want to edit information or subscribe to other deals. They do not have to call the office for help or waste time by writing an email and waiting for a response. Things are simple now able to be navigated and troubleshot, solo, on most occasions.
Key Features:
View the previous billing
Change the deals
Edit credit card information
Change password
Cancel subscription
View invoices
Better Communication
Communication is the key to making bigger deals and conducting better business. Outsourcing from companies is far better than buying and installing the products in the office. Especially when said companies provide 24/7 online support.
Companies focus on communication for better customer experience by contacting the customers when:
An upgrade is needed
The subscription is about to end
When the credit card is running out of balance
Any transaction misfires
Conclusion
Today, subscribing to an application by paying the fees through your debit card seems like both the easier and preferred method of SaaS subscription usage. Additionally, websites also provide the option of creating a special virtual credit card which deals with the pricing process for all the vendors in which you are interested. Making it a far better methodology of having a handle on your startup business. Running a subscription business is all about choosing and using the right tools. Subscription management tools provide users with all these necessities.
---
Interesting Related Article: "5 Vital Cash Flow Management Tips for Small Business Owners"