Although passionate about football, not everyone has the opportunity to watch live matches in the stadium. Then watching live soccer is the only option to witness the top matches between your favorite teams. But the problem is where to watch live soccer and how to get the strongest speed. If you are also learning about this, some of the information given by Olesport.TV below will be very helpful for you.
Quick and convenient guide to watching live soccer
Watch live soccer through supporting software and applications
The software has the function of maximum support for the viewer, to overcome in terms of image quality. Nowadays with the popularity of football, a lot of fans seek information. To serve the needs of fans, a lot of software has been born to bring the best experience to football fans.
For example, you can choose some famous software such as Sopcast, LiveScore, Acestream. This is one of the popular live football viewing software, especially Sopcast. With the advent of Sopcast software, despite the disadvantage of not being able to access the channels, all the hot matches were broadcast with high quality.
You just need to download the Sopcast software and install the link on your computer. Then select the match and wait for the program to finish logging in. The steps are quite simple but you need to prepare before the match starts.
A limitation of Sopcast software is that it does not support the IOS version and updating and getting links requires a certain understanding. In return, the image quality, sound and transmission are both good and extremely stable, which few websites can guarantee.
Along with Sopcast online football viewing software, Ace Stream software is also an online TV viewing program, especially watching online football with HD streaming quality. Known as Torrent Stream, Ace Stream works stably and effectively when it can link famous tournaments such as Premier League, Cup C1, FA.
The usage of this application will also be easy and similar to Sopcast, we download this software, install it and find the link. The special thing while watching online football on AceStream is that there will be no link blocking, jerking, lag or link splashing like some other online football watching programs.
In addition, you can also learn a lot of other famous and popular software to get the best experience. In the process of finding out, you can see how the viewer reviews the software and then decide to download the software to your computer.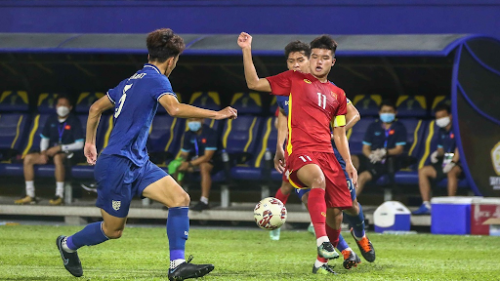 Lots of apps that offer smooth matches
Follow live soccer by mobile phone
For some reason, we can't watch football through the small screen, so with a smartphone using the iOS and Android operating systems. We can still watch our favorite football match, even more conveniently, as long as the phone has an internet connection, be it 3G, 4G, wifi…
You just need to choose one of the above applications and software, go to the application store on your phone's operating system. If Android, there is CH Play. iOS, Appstore…, download, install according to the instructions and enjoy the match you follow.
Too popular but easy to use can only be Youtube. Currently, this video social networking site has integrated many different applications that allow viewers to interact directly with football on the official channels that youtube released.
However, because it is a "public" product, it is impossible to expect a website youtube.com to be able to surf smoothly and smoothly. The football matches that are broadcast on these are usually the ones that are live streamed from domestic and foreign broadcasters.
At Youtube.com, you can still watch all the different football tournaments such as Champion League, La Liga, Premier League, Europa League, .. Besides, you can not only watch live soccer on your phone. Mobile that other devices such as laptops, tablets can quickly view.
Watch live football on the website Olesport.TV
Compared to looking through the application, the website is the choice that most people are interested in. The transmission speed at the website is also guaranteed to be fast so as not to be slow compared to other places.
One of the most visited choices when looking for live soccer is Olesport.TV. This website is extremely useful with many user support features. With just a few simple clicks, fans can watch thousands of live videos on mobile phones, computers, and laptops easily. Olesport.TV has a large bandwidth speed, few ads, so jerky, lag, slow running will not happen here.
This is a free website, you don't need to spend any money to watch the matches. Not only live reporting of football matches in the world. Here you can stay up to date with events, news related to football matches, fixtures, transfer news as well as live streaming of those matches.
Do not miss the information to watch live football in the top matches of the era. Therefore, quickly visit Olesport.TV from now on to discover the most interesting things.
Watch live soccer through the website to get the best experience
Above are the instructions to be able to watch live football in different ways. Hope you guys will make the right choices for yourself and especially don't miss any interesting matches of this season. Olesport.TV will always accompany fans in the seasons that promise to bring top matches with the strongest transmission speed.
---
Interesting Related Article: "Technology and sports: Why are they expected to become even more interconnected in several years?"