Summer is fast approaching and the fashion trends are also about to heat up. Aside from clothes, bags are also the much-anticipated fashion items this coming summer. We may get to see recurring trends from last year and new emerging trends in bags this year. Bags have become indispensable accessories for both men and women because of their versatility and practical use. They are the most common accessories that are brought along whenever people go for a walk outside, make trips to the downtown area, have a lively stroll at the park or near the beach or just about any outdoor activity. This year, people are very much anticipating on the bag trends for summer, and we are about to find out.

Here are some bag trends for summer in 2019.

Circular Straw Bags
Straw bags are versatile spring/summer accessories due to their lightweight and natural feel. They go well with jeans, dresses and summer outfits so you can bring them virtually anywhere – from the city to the beach. The innovation this year comes with the shape. It's a refreshing break from the boxy feel of square or rectangular shaped bags.

Plastic Fashion Bags
This one is an environment-friendly, practical and fashionable bag. The plastic version of a bag is fashionable because of its versatility; it can come at any type of bag – tote bags, belt bag, cross-body bag, sling bag and more. Practicality wise, the plastic fashion bags are transparent, making it easy for you to spot your needed items inside the bag. It's lightweight and foldable, making it easy to carry around and set aside for future use. Why is it environment-friendly? Plastic bags are made of durable material, which makes them usable for long periods of time. In addition, they lessen the need for using other types of plastic containers such as plastic shopping bags or plastic baskets.

Tote Bags
Tote bags never go out of style in summer. Tote bags can be avenues for playful creation from designers. They can make bright embroidery, personalized prints for custom tote bags, or make tote bags from alternative raw materials. The trends with tote bags this year are color and size. Bright pastel colors and neon colors jive with the bright summer days and liven up the mood of the wearers. Going XL and XXL is also a trend for tote bags. These bags can never be too big when it comes to summer fun. The bigger the bag is, the more fun stuff can be brought along. Yoga mats, picnic mats, balls, Frisbees and just about anything not too large or heavy can fit into these shoulder-hanging wonders.

Bead bags
Bead-designed bags or bags made out of intricately connected beads took off last year and are still flying high for this year's summer. The more colorful the beads are, the more summery the bag gets. Aside from the eye-catching colors, the individual beads capture and make tiny reflections of the sun and truly bring out the summer feel.

Accessory on Accessory
Bags are already considered as fashion accessories, but that doesn't mean they no longer need to be accessorized. Bring out the summer flare out of any bag by adding summer-themed accessories such as mini pompoms, tassels, handkerchiefs, and scarfs are just a few of the accessories you can attach to your bags and give them a summer makeover or further enhance their summer trendiness. There's just a lot to explore when it comes to bags for the summer!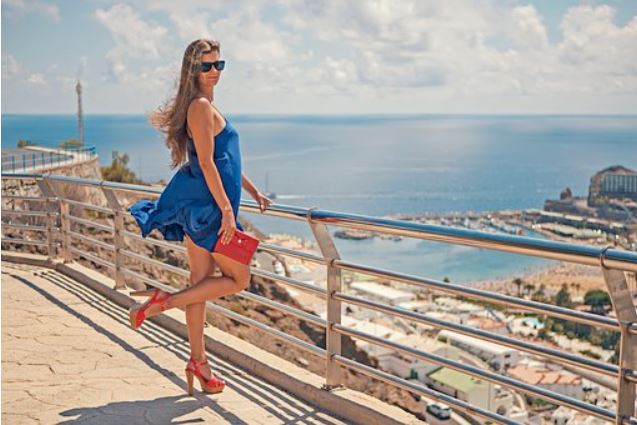 The important thing about bag trends isn't the price of the bag or the influence of the one wearing it. It's more on the confidence and comfort that this valuable accessory is giving to the wearer. Don't be afraid to stand out or blend in. Just be confident in strutting your stuff by bringing your trusty bag along with you. So go out, grab a bag, and enjoy summer!