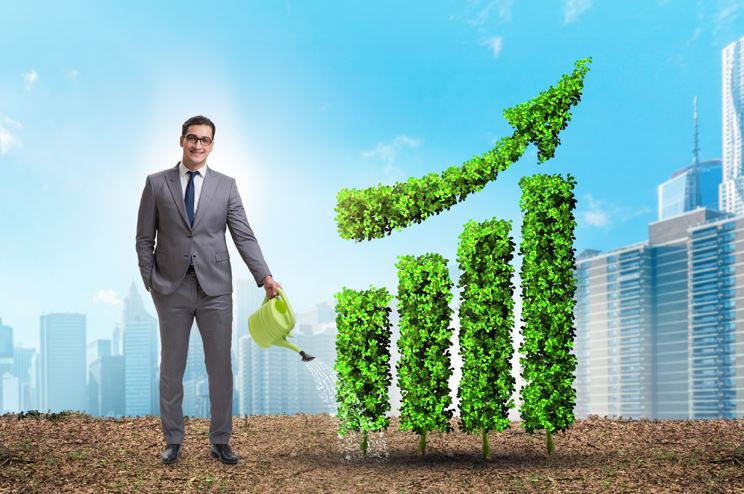 The development of sustainability has become an essential commitment in both small and large companies. Corporate social responsibility has become a whole field comprising technicalities like green building, renewable energy, waste management, sustainable development, etc. Generally, the company assigns a green team or specific person to deal with these initiatives. They may also range from department to department with little expertise in it. This person lacks time and expertise for launching a full-time plan for sustainability development. Even if they do, it may not last long due to the frequent culture change.
This is why sustainability consultants are hired to help the companies become more social and environment friendly. They give the best advice and act as an expert by making the company move forward in implementing greenways for its having no expertise in it. These consultants can be hired for short or long-term goals and are commonly known as green consultants, eco consultants, or environmental management consultants.  This article will look out into the broad aspects of sustainability consulting and how they work.
What does it do
The experts of sustainability consultants compose of different industries and backgrounds and are usually self-employed. The field needs no educational requirements but tries to go with having their bachelor's degree in environmental science, earth science, or certification courses. Nowadays, there are certification courses like sustainability certification programs offered by various organizations. Not only a certification, but they must have analytical thinking, excellent communication, good computer skills, and problem-solving skills. This is similar to data analyst consultants who analyze and identify the strategies followed by writing reports and making presentations. Good sustainability strategies can also mark our company's reputation as the customers have been more aware of it and appreciate the same. Many companies have cut down plastics in their packaging or are producing paraben and animal cruelty-free products, which have been resulted in great demand amongst customers. These could also be an added advantage in your social media marketings!
Duties
Every expert has different roles to play, varying on the organization they are working for. The major work remains research and initiating strategies based upon it for maximizing the profit. It must leave the footprint of the concerned organization. The main goal is to conduct audits to reduce energy consumption and finish alternate energy sources to avoid waste. The consultants also suggest ways to make the transportation of products less effective in environments to address corporate responsibility. They make sure about how the organization practices will reflect upon their neighborhood, customers, or employees. Besides, they also try to ensure a healthy work environment and meet the community's needs.
Technical support
The consultants use engineering and design experts who advise building renewable energy, recycling, water diversion, and waste services. They make sure that these are efficient and affordable to construct. Most of them have faced a 7% hike in their asset value and employee productivity with well-ventilated offices. With such construction, offices could save $280-410 billion globally and reduce emissions. It starts from surveying carbon, energy, waste, and hazardous materials, followed by management and compliance. The aim is to reduce the waste reduction in the company during the operations and manufacturing process. Some of the practical solutions are minimizing the packaging or reducing the weight. Measurements tools monitor the overall growth. The in-house consultants are provided with training and education upon the same.
Conclusion
The trend of hiring third-party consultants has increased in the past few years. This is due to their terrific ideas, which are resulting in excellence by finding out new methods. If you want the same for your organization, it's essential to choose between having in-house staff or a third party. If selecting the in-house team, make sure to provide them with prior training and awareness about the exact strategies opted by other companies. Sustainable development is a great way to give back to nature in return. The pollution and usage of energies used for development must be preserved further.
---
Interesting Related Article: "How Sustainability Is Now A Key Driver of Business Innovation"