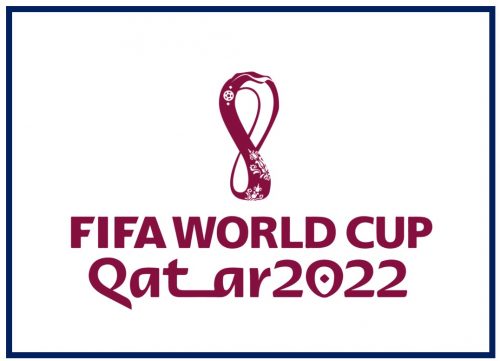 As technology progresses, so does the need to keep the planet safe and healthy. The use of fossil fuels over the past 150 years has become a detriment to the health of the ozone layer as well as air quality in general. Luckily, people are waking up to this fact and scientists are exploring different ways to create energy that is both renewable and earth-friendly.
The FIFA World Cup Qatar 2022 Sustainability Strategy has been created to work on lowering emissions and increasing sustainability. The goal is to have a fully carbon-neutral tournament which is a big task for an event like this. Billions of people will be tuning in to watch the games and millions more will be attending in person, so Qatar has quite the responsibility but also a chance to show the world how progressive they are when it comes to vigilant waste management and sustainability initiatives.
FIFA has been working on sustainability projects for many years now which began in 2014 for the World Cup tournament in Brazil and continued with the 2018 Russian World Cup. Their goal was to reduce and offset unavoidable greenhouse gas emissions and in 2016 joined the UN Sports for Climate Action Framework as the first sporting federation to do so. The aim is to work with other sporting federations, teams, athletes, and fans to meet the goals of the Paris Agreement which is a worldwide treaty that is committed to limiting global warming to 1.5 °C by the middle of the century. This means that emissions need to be cut by at least 50% by 2030. Formula1 and FIFA signed onto the initiative in 2020 and one of the most recent sports to sign on is the International Table Tennis Federation (ITTF) in September 2022. Hundreds of other sports teams, associations, and leagues have signed on to the initiative since 2016.
FIFA is hoping to deliver a fully carbon-neutral World Cup event in Qatar and the Soccer World Cup odds may possibly change accordingly. FIFA is looking to have energy-efficient stadiums which is a big task considering the climate of the region and the number of people that will be attending the games, but they have been working to create energy-efficient cooling technology that can be used year-round with low carbon emissions.
Interestingly, the Qatar 2022 World Cup will be the first in history to have a dismountable stadium. Stadium 974 in Ras Abu Aboud which is made primarily of shipping containers will be completely dismantled after the tournament and will be used for other sporting events in the future. The area will be then transformed into a waterfront that overlooks the West Bay.
Construction of new stadiums has largely been carried out using recycled materials and light-colored non-toxic paint has been used to reflect heat and therefore minimise heat retention. Each stadium also has green landscaping with more than 16,000 trees planted. This will provide a cooling effect for the area compared to if it was just concrete or asphalt. The water used on the plants and trees is recycled as well as the water used for dust suppression.
It seems that FIFA and Qatar are taking the right steps to work on minimising energy waste and helping create a cleaner future for the planet.
---
Interesting Related Article: "What is Responsible Gambling?"