With the ongoing lockdown and isolation, people are most likely to turn to gamble in online casinos for entertainment. According to government officials, the use of online slot machines and casino games has sky-rocketed since the implementation of restrictions rules.
Some of these rules include:
The government is planning to limit the amount of funds players can transfer into online casinos accounts to 5,000 SEK a week.
Players will be required to set a time limit for their online gaming activities
Casinos using online bonuses to lure players will be limited to 100 SEK
Authorities will have more tools to block unlicensed gambling sites
The implementation of these rules in Sweden begun on June 1st and is projected to last until the end of the year 2020.
Is There Really an Increase in Online Casino Gambling During the Corona Pandemic?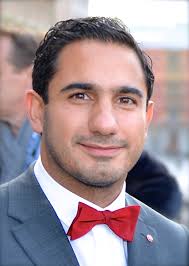 According to Interior Minister Ardalan Shekarabi, since other countries in Europe were restricting casino games, it was crucial for Sweden to fall suit as well. 
There was no other reason for this decision, and there is no substantial evidence that online gaming has increased during the pandemic. More so, for us who are working in this business, it does feel that way either. On the contrary, statistics show that there has been a 6% decrease in online gambling.
From the press conference held on April 23 by Ardalan, it was clear that these new rules were being introduced because there had been an increase in online gambling, which could lead to problem gambling. He also emphasized that this was projected to get worse now during the pandemic since people were isolated.
But Why the Contradiction?
Contrary to what Ardalan had presented, MP Johan Weinerhall had varying data. From a report filed by the supervisory authority and the Gaming Inspectorate, it was clear that revenue generated by online casinos had seen a 6% decline compared to 2019.
Can One Really Know if Casino Revenue Has Increased?
According to the Gaming Inspectorate, there is no way to accurately determine that the revenues of an online casino have increased due to an increase in the number of online gamblers within a specified period.
This is because there are other major contributing factors such as mergers and acquisitions, which could increase the market shares of a casino, thus increasing its revenues.
Why Did Ardalan Give Conflicting Reports?
An email has surfaced showing a conversation between the Gaming Inspectorate and the Government Offices where the Gaming Inspectorate highlights what we have mentioned above where there is no direct relationship between revenue increase and the pandemic.
And if this information had already been provided to the government officials before the press conference held on April 23, it then leaves us wondering what Ardalan's motive was in delivering contradicting information. Currently, Ardalan is under investigation where the Constitutional Committee is investigating what Ardalan did and didn't know about the reports before releasing his proposal.
---
Interesting Related Article: "Why Reading Online Casino Reviews Is Important"