When you start up a successful t-shirt business, there may be some pitfalls you come up against that you weren't prepared for. While it is great to be busy and receive lots of orders, this could mean that a huge chunk of your time is spent packaging up orders and shipping them out. You may also be having sleepless nights wondering where on earth you are going to keep all of your stock. Fortunately, there is a solution and it is called a fulfillment service.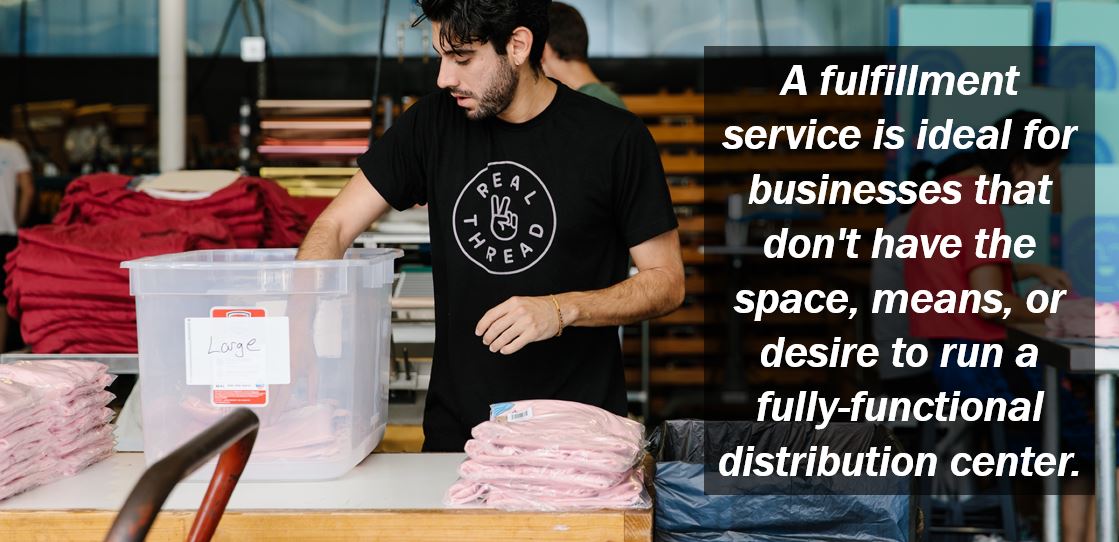 What is a fulfillment service?
A fulfillment service (also known as dropshipping) is a company that takes care of the storage of your products (which is great if you don't have space). However, that's not all. A fulfillment service also takes care of packaging up all of your orders and shipping them out to the correct places. So, in using a fulfillment service you eliminate the requirement to store all of your stock and get someone else to do the laborious task of packaging and shipping out your orders.
What are the benefits of using a fulfillment service?
We're sure that when you started your own t-shirt business it wasn't your dream to be spending a huge chunk of your time packaging up orders and posting them out. You may also not have thought about how your home would turn into one big stock room for your merchandise. Let's unpick what the benefits of using a fulfillment service are in more detail.
Free up your time
When you're no longer spending your days amongst tape and brown paper, thanks to outsourcing this task, you can use your time more strategically. With more time on your hands, you can use this for growing your business. This may be coming up with new designs for your t-shirts or thinking up ways you can reach more of your target market.
You could even use your free time to have a much-needed break, feeling confident that your orders are being properly taken care of by your chosen fulfillment company.
Long-term savings
While the initial cost of using a fulfillment service might seem steep it is likely that, in the long run, savings will be made. A fulfillment service will likely have access to discounts on bulk shipping and packaging materials that you can't get on your own. Plus, if your huge stockpiles have meant you are paying for storage space then you will no longer need to do this as your fulfillment company will store it for you as part of their support package.
Faster delivery times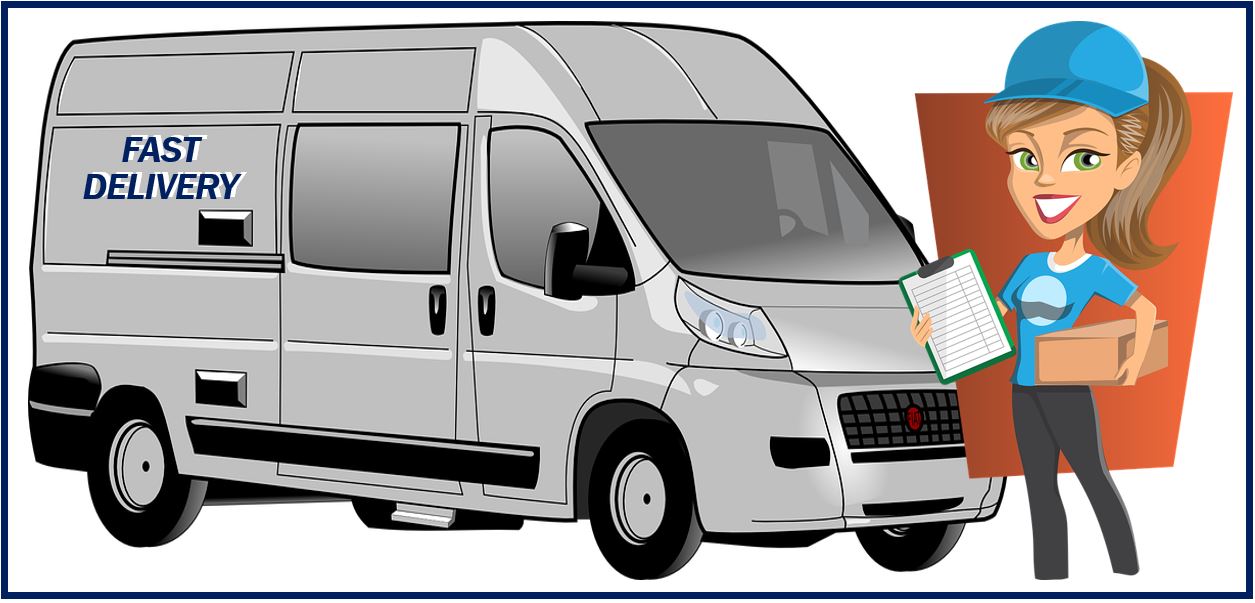 With a whole team on board, rather than just you packaging and posting out your products, the turnaround time for deliveries will be much quicker. Customers are hugely influenced by delivery time options, according to a poll of 558 online shoppers 87% said the speed of delivery affected their decision to buy or not to buy. Speedier delivery rates thanks to your fulfillment service is likely, therefore, to lead to not only happier customers but more customers.
How does a fulfillment service work?
Depending on which fulfillment service you choose, they will either print your merchandise themselves or receive your stock into their warehouse ready for packaging and shipping. They will then store your items and package and ship them when an order comes through.
The fulfillment service will be linked to all of the e-commerce platforms that you sell your t-shirts and other items on (such as Amazon, Magneto, Squarespace, etc.). In most circumstances, they take care of it all and you won't need to notify them about an order as they will already be linked into your systems and be getting the order ready to go.
The benefits of using a fulfillment service for your t-shirt business are huge. If you're finding that the orders coming through are getting a little difficult to handle, using a fulfillment service is the logical next step in supporting a growing business to flourish. It will free up your time to focus on the running of the business, potentially cut your costs in the long-run, and pave the way for happier customers who are looking for fast delivery times.
______________________________________________________
Interesting related article: "What is Productivity?"