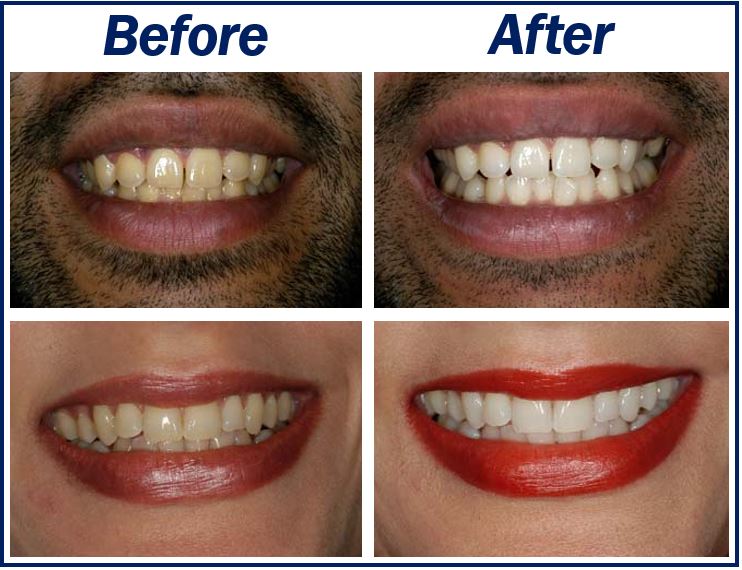 When dealing with stains on the surface of the tooth, you can feel rather defeated. But is there a way to remove stains without using any harsh chemicals? Although there are services such as a quality teeth whitening service in London, this is not always in the price range that you are looking for, or maybe the stains are not prominent enough to warrant this style of service. If this is the case, then we have the tips and tricks on how to tackle strained teeth as quickly as possible.
Regular Flossing
One of the main ways for you to remove the darker coloured stains from around your teeth is with regular flossing. Not only does this help to prevent gum disease, but this will reduce plaque which can lead to cavities. This is key to removing stains on the surface of the tooth as this will help to remove brown spots gradually. This is ideal for those that perhaps have a weaker enamel as using harsh chemicals to remove stains can cause more damage in the long term.
Fluoride Toothpaste
Another way that you can remove stains from your teeth is through using a fluoride enriched toothpaste or mouthwash. This can be found either in store or from your dentist and will help to remove stains whilst ensuring the overall health of the enamel. Though this can take time to fully remove the signs of stains, it can help to maintain the health of the whole mouth rather than the specific teeth that have been affected. This style of toothpaste or mouthwash is perfect for those that love to drink fizzy drink as this will help to reduce the effects that the carbon dioxide can have on the teeth.
Use Activated Charcoal
If fluoride toothpaste is too abrasive for your teeth, there is also the option of using activated charcoal. Whether this is already in toothpaste or added to your regime at least once a month, this can help to wear away at the stains on the surface of the tooth, leaving brilliant white teeth behind. This popular ingredient can be found in a number of products sold either at your dentist, the local supermarket or even the corner shop and will leave your mouth feeling clean and free of stains after a time of using it consistently.
Change Your Diet
The final way to keep stains from your teeth is to change your diet. Not only will this allow you to feel better about yourself, but it will also help you to remove dirt and grime from your teeth naturally by eating and drinking the correct items. With water and apples all being beneficial to the teeth as well as your diet, you can ensure that you maintain the health of your body and your mouth.
Your diet can also help to build up the enamel in the mouth as a lack of vitamins and minerals can have a profound effect on the mouth. This can cause the enamel to weaken or teeth to even fall out which can be devastating later down the line.
Whatever option you decide to keep your teeth clean, you can be sure that you will prevent gum disease and other illnesses whilst ensuring that the enamel on your teeth is free of stains, giving you the picture-perfect smile. Which will you choose?